If you've ever wanted to create a little more cheer in your home, you should definitely take a look at this exuberant design. This happy home is full of so much inspiration. It has a cohesive design, playful décor, and a casual laid-back feel that just screams the word "home".
So bright and pretty. Wooden furniture adds warmth to the white design, and a small patterned rug adds even more interest to the beautiful space.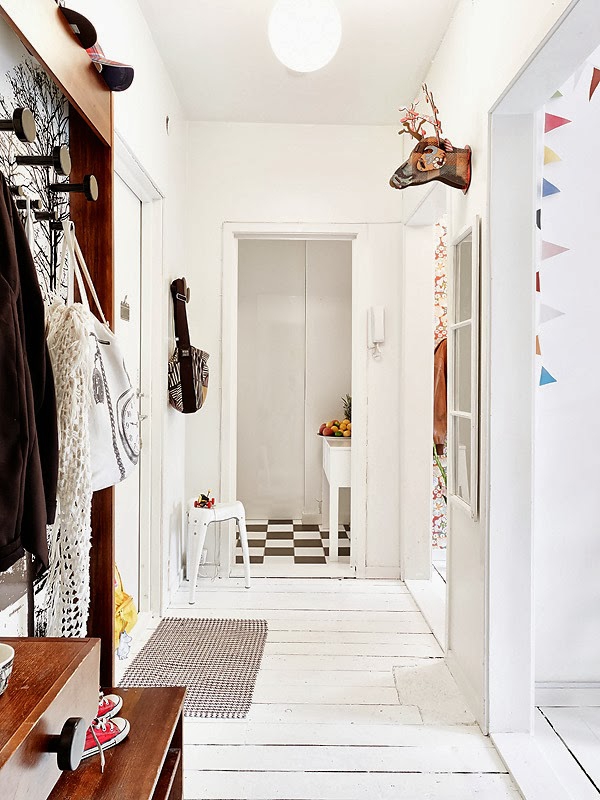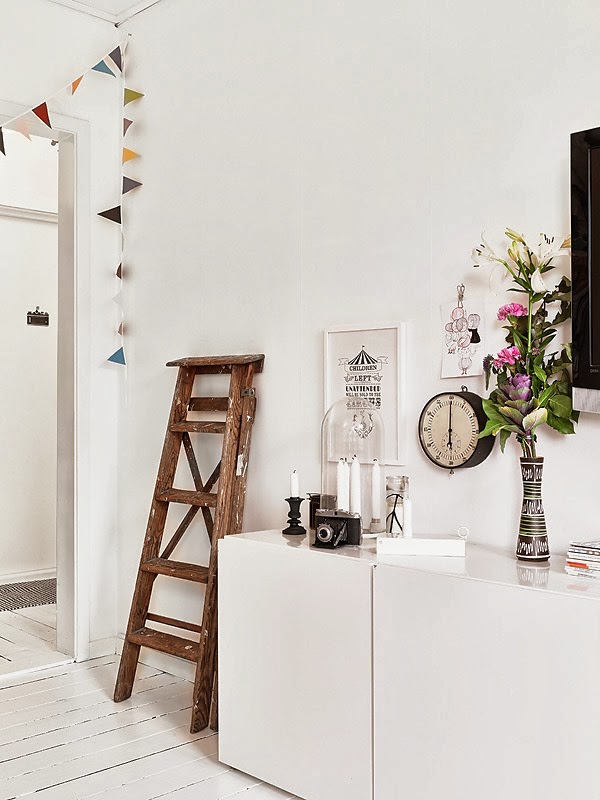 The worn ladder and the fun décor keep the design relaxed and unassuming. Modern white cabinets provide storage, and stunning flowers add even more liveliness to this happy home.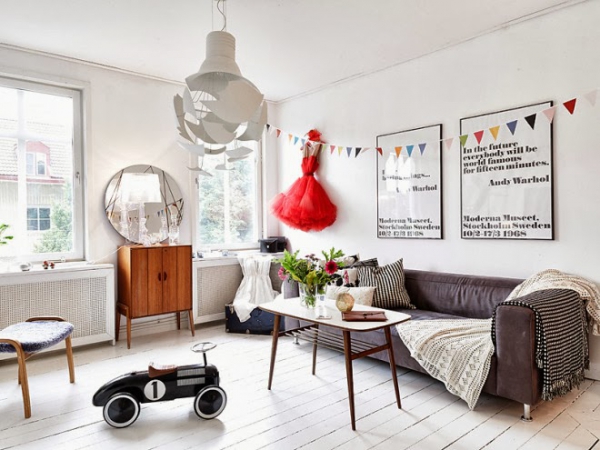 Large windows brighten the space even more, and a gray sofa sits against the wall. The sofa is decorated with patterned pillows and throws, adding a bit of contrast and interest to the design.
We adore the mid-century cabinet sitting in between the windows, it adds a lot of warmth to the space. A circular mirror sits on top of the cabinet, and unique lighting adds a fun and creative touch. The colorful dress and décor are just perfect, they add a lot of spunk to this apartment.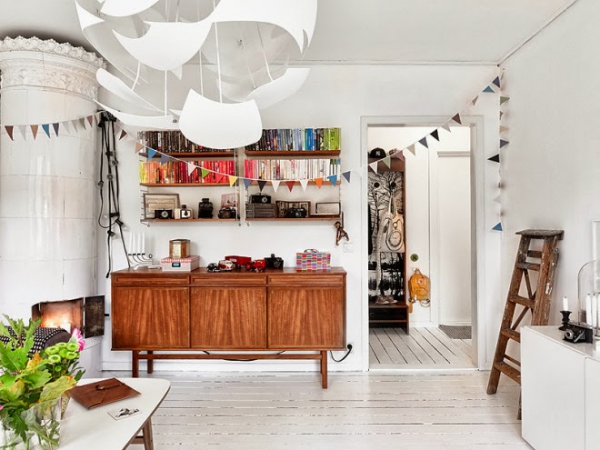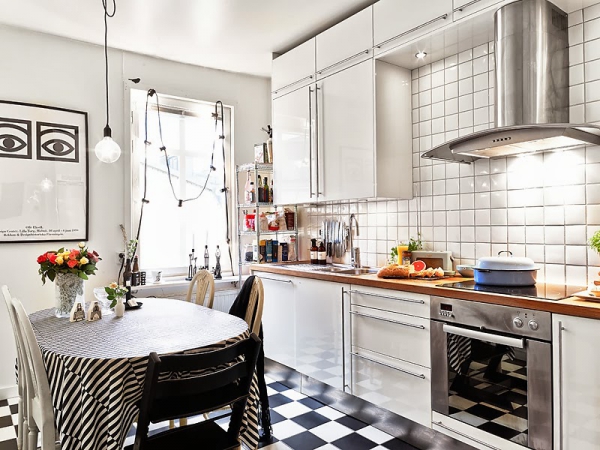 The kids' room is one of our favorite spaces in this home. A large window, lovely greens and blues, and an awesome tepee create a fun and interesting design. The ceiling light is delightful, bringing a bit more texture to the room, and the wooden furniture warms the bright white. We are in love with that wallpaper.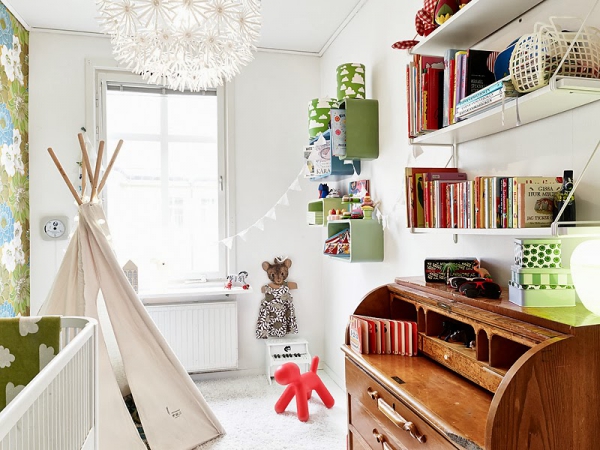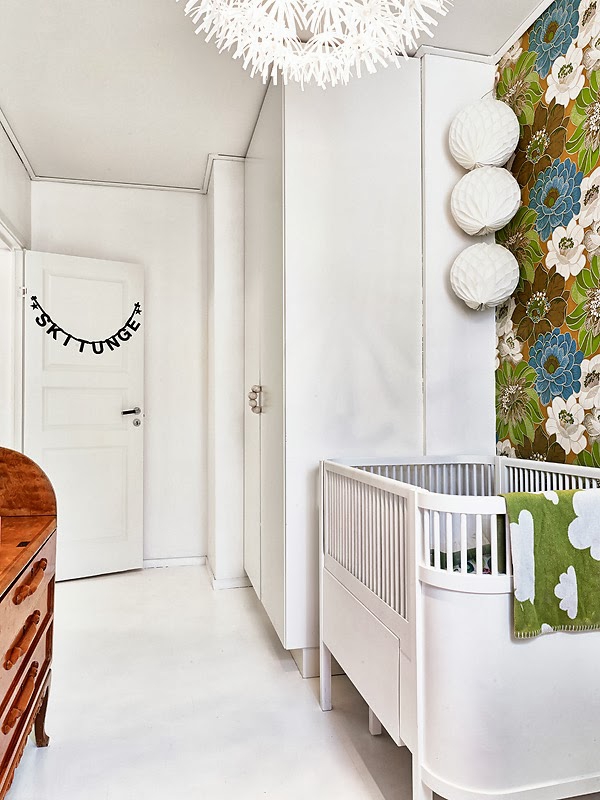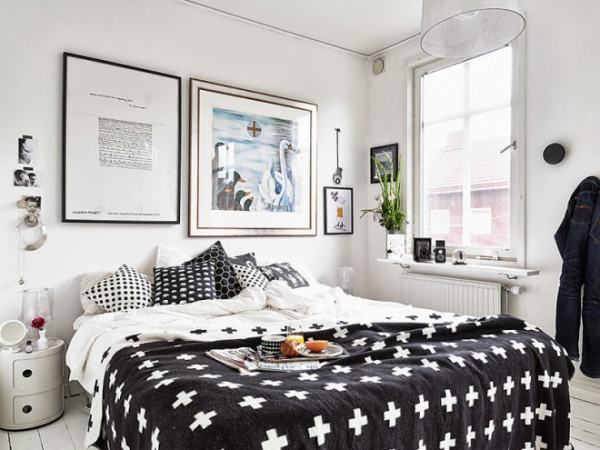 Images found on Stadshem (website in Swedish)