When a Harajuku girl decorates her tiny apartment, she brings in a lot of cute inspiration!
Popular fashion blogger La Carmina wanted her tiny home to feel airy, and also convey her colorful style and personality. She was keen to make the most of the limited space: a 500 square foot, one bedroom and bathroom apartment in Vancouver, Canada.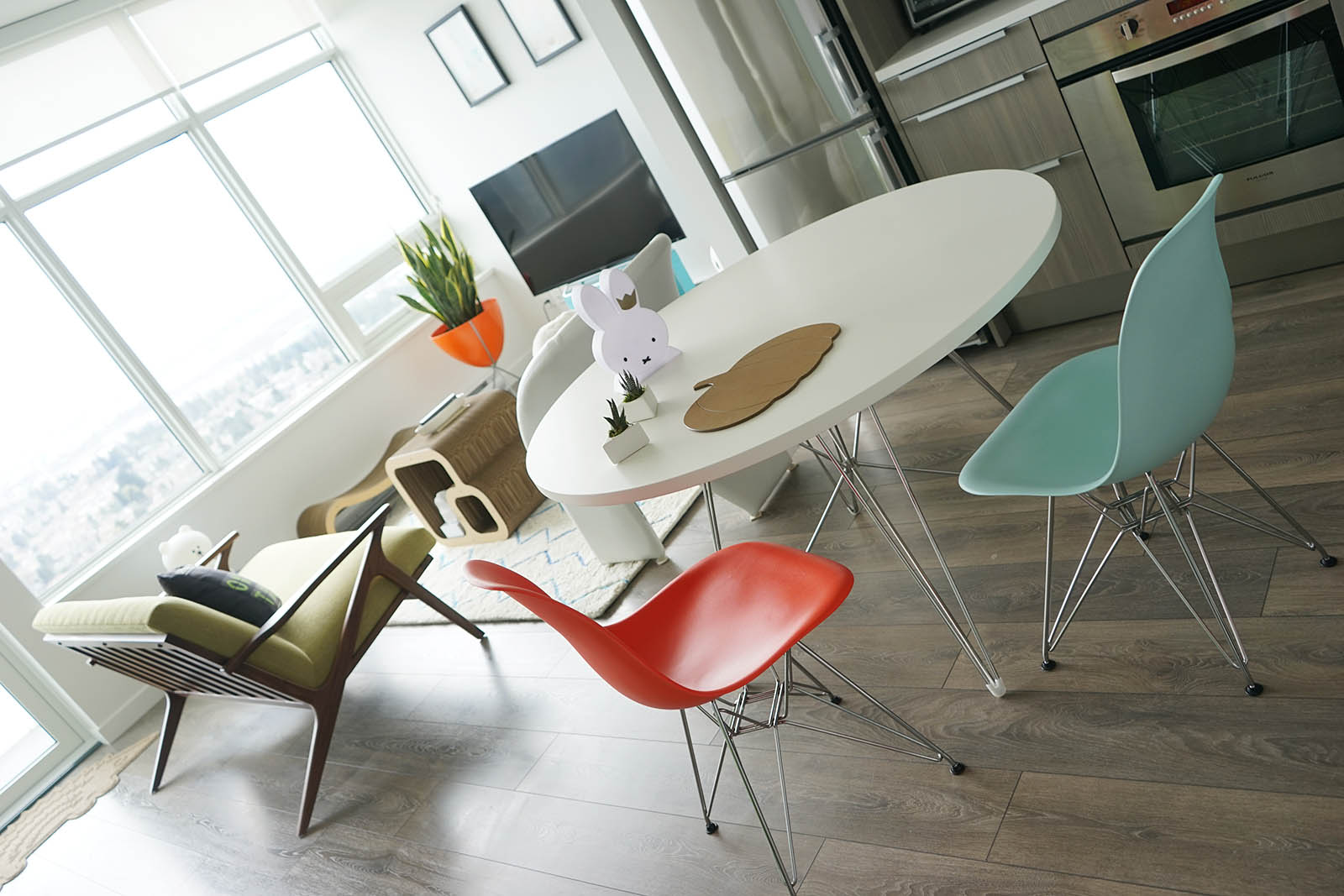 La Carmina's inspirations draw from Japanese minimalism and mid-century modern. To make the rooms feel larger, she focused her color scheme on white with bright accent colors (tangerine, aqua and avocado).
She reduced her possessions to the minimum, and chose functional accents that reflect her love of travel and "kawaii" cute.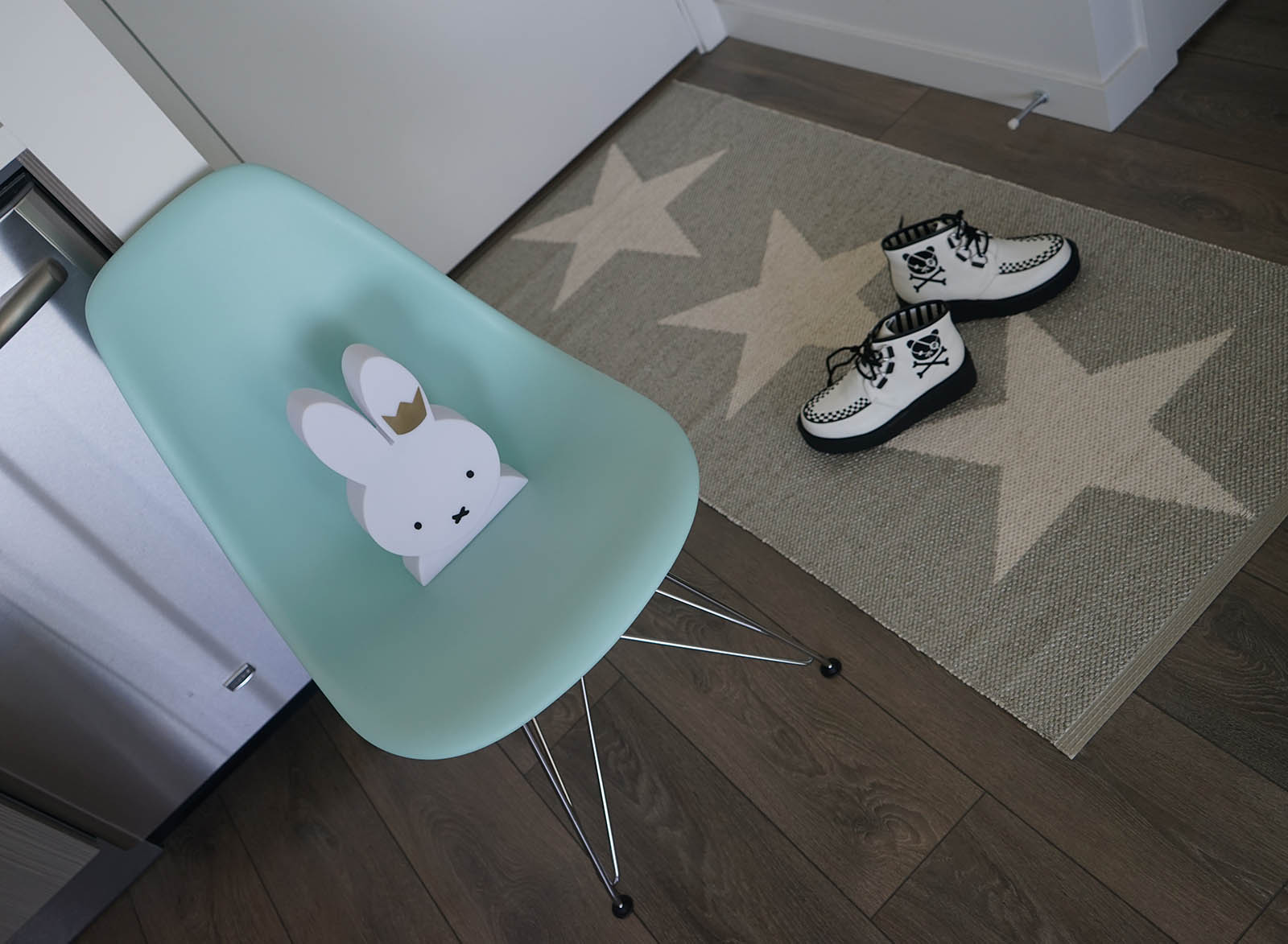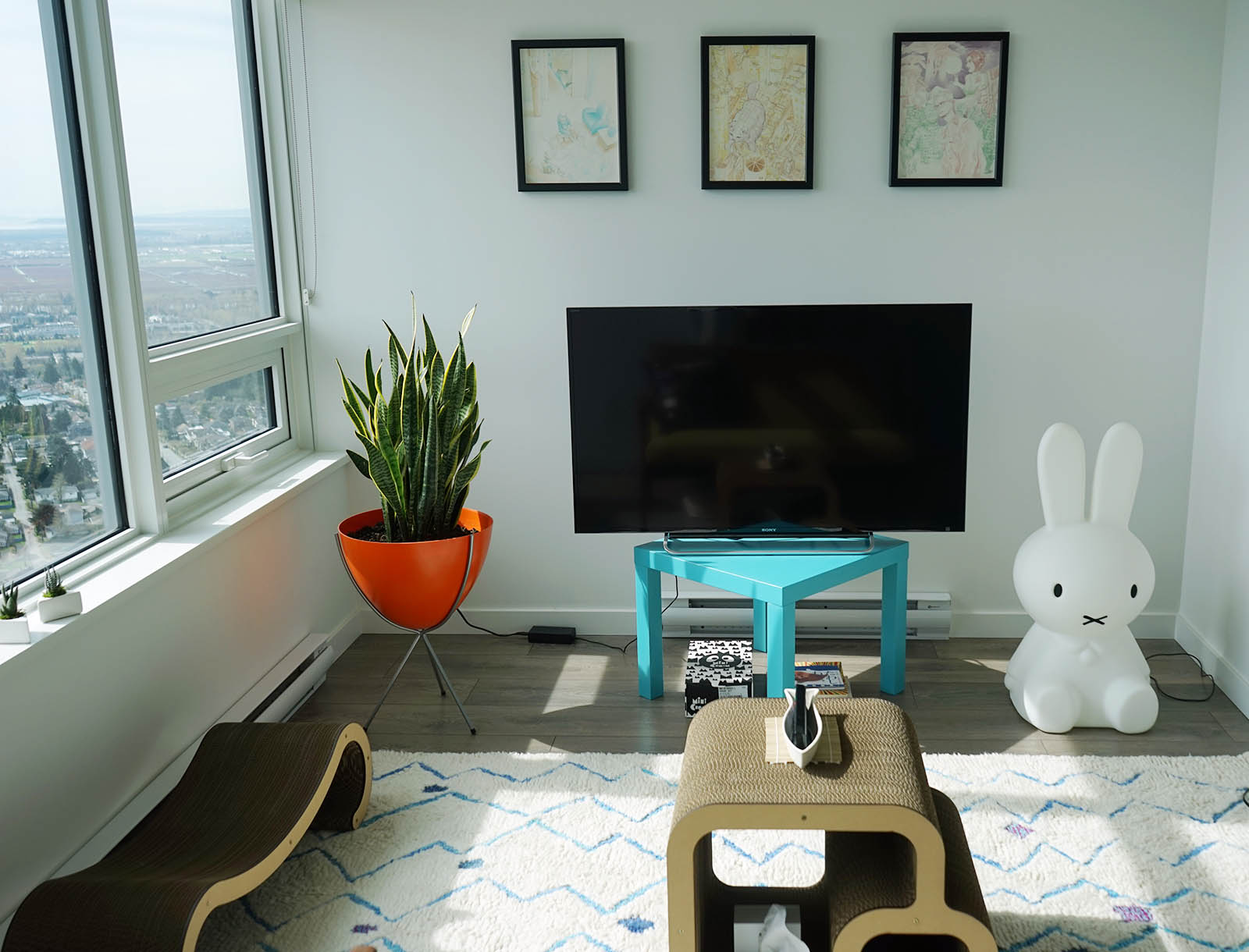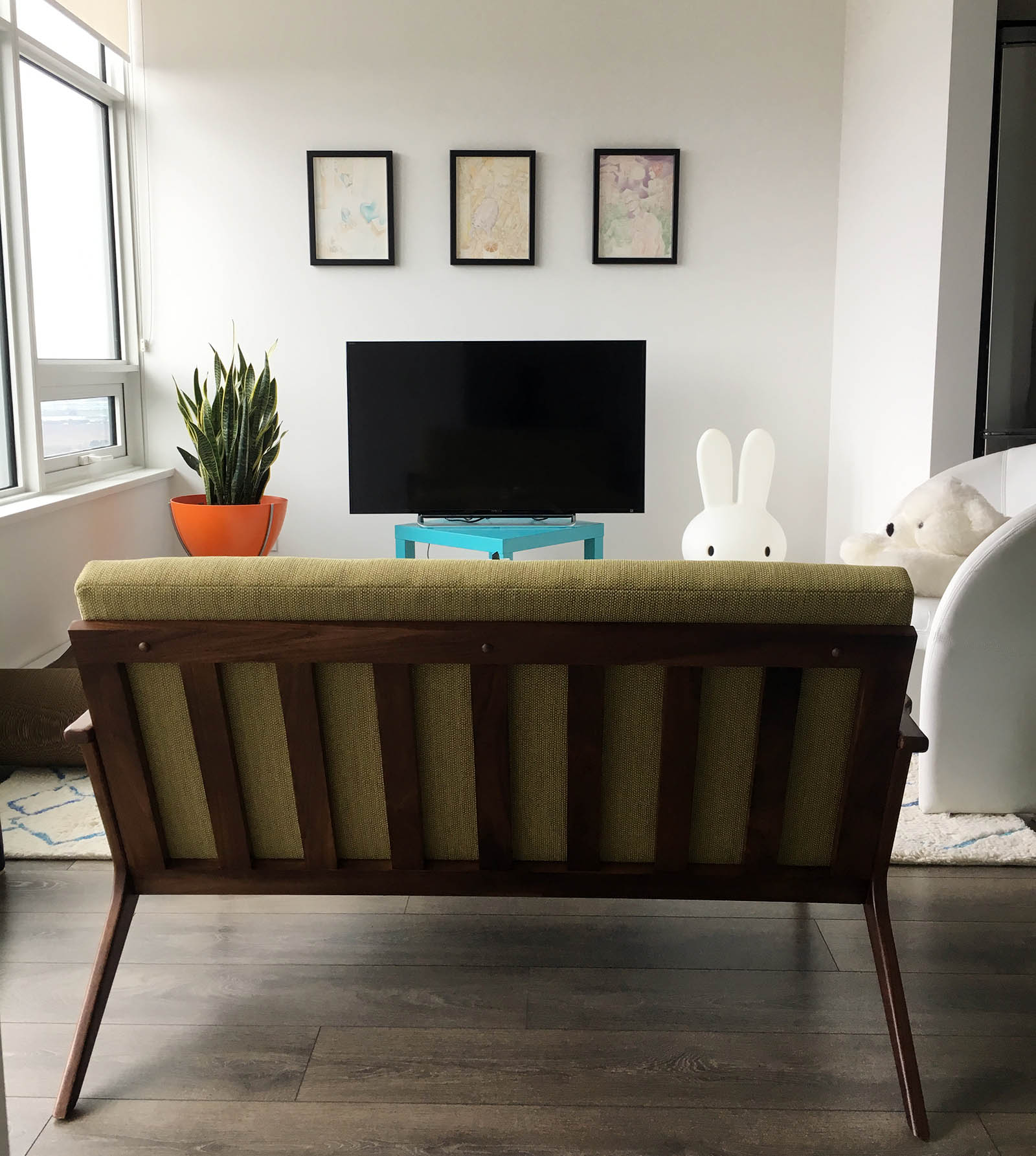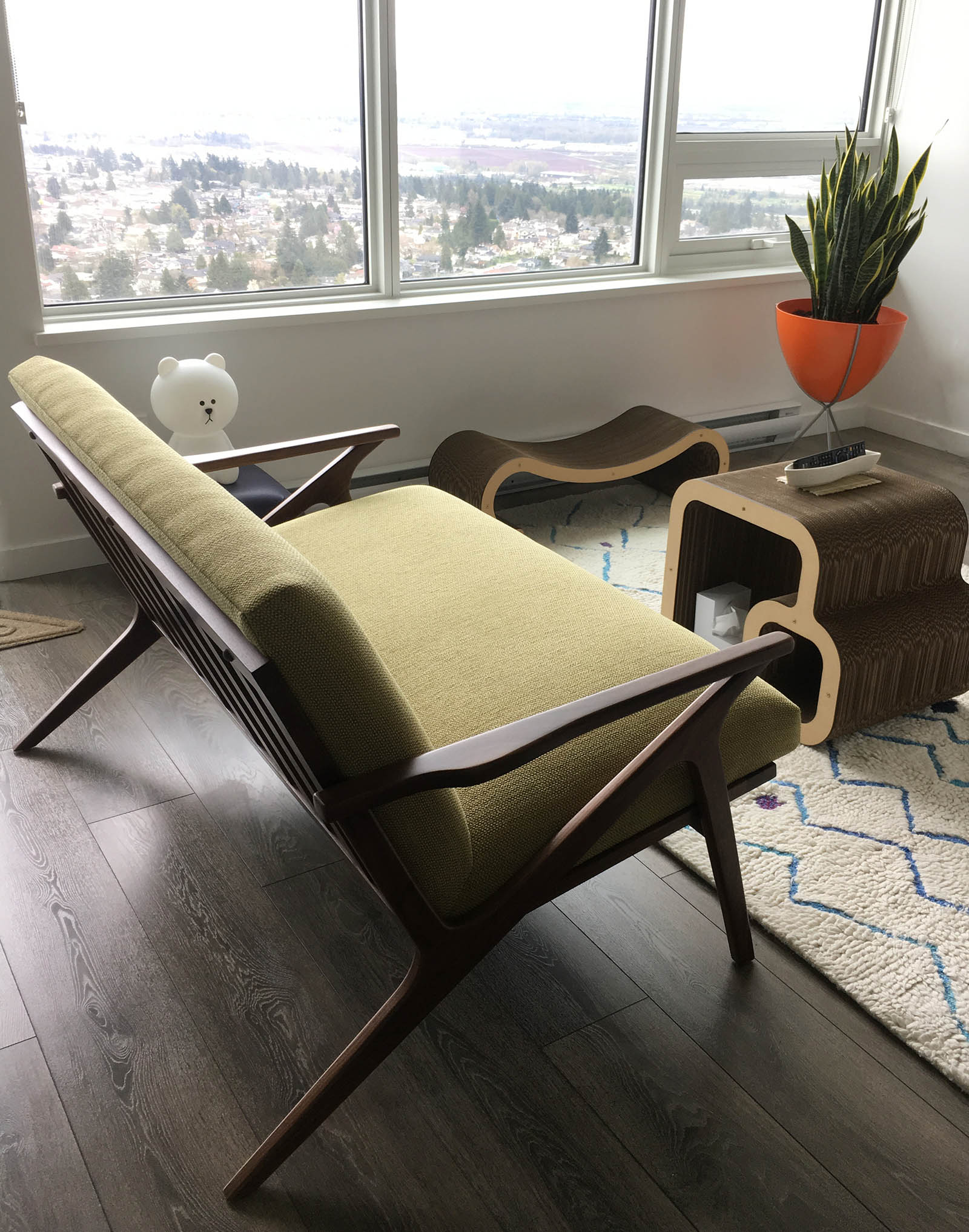 The living, dining room and kitchen flow into each other. The fashion blogger used modular furniture and a harmonized color scheme to make this space look spacious. She found a planter, round table, and chairs with matching geometric wire legs – a look that keeps the apartment from feeling weighed-down.
The bedroom is sparingly decorated with mementos of her friends, trips worldwide, and favorite Japanese mascots.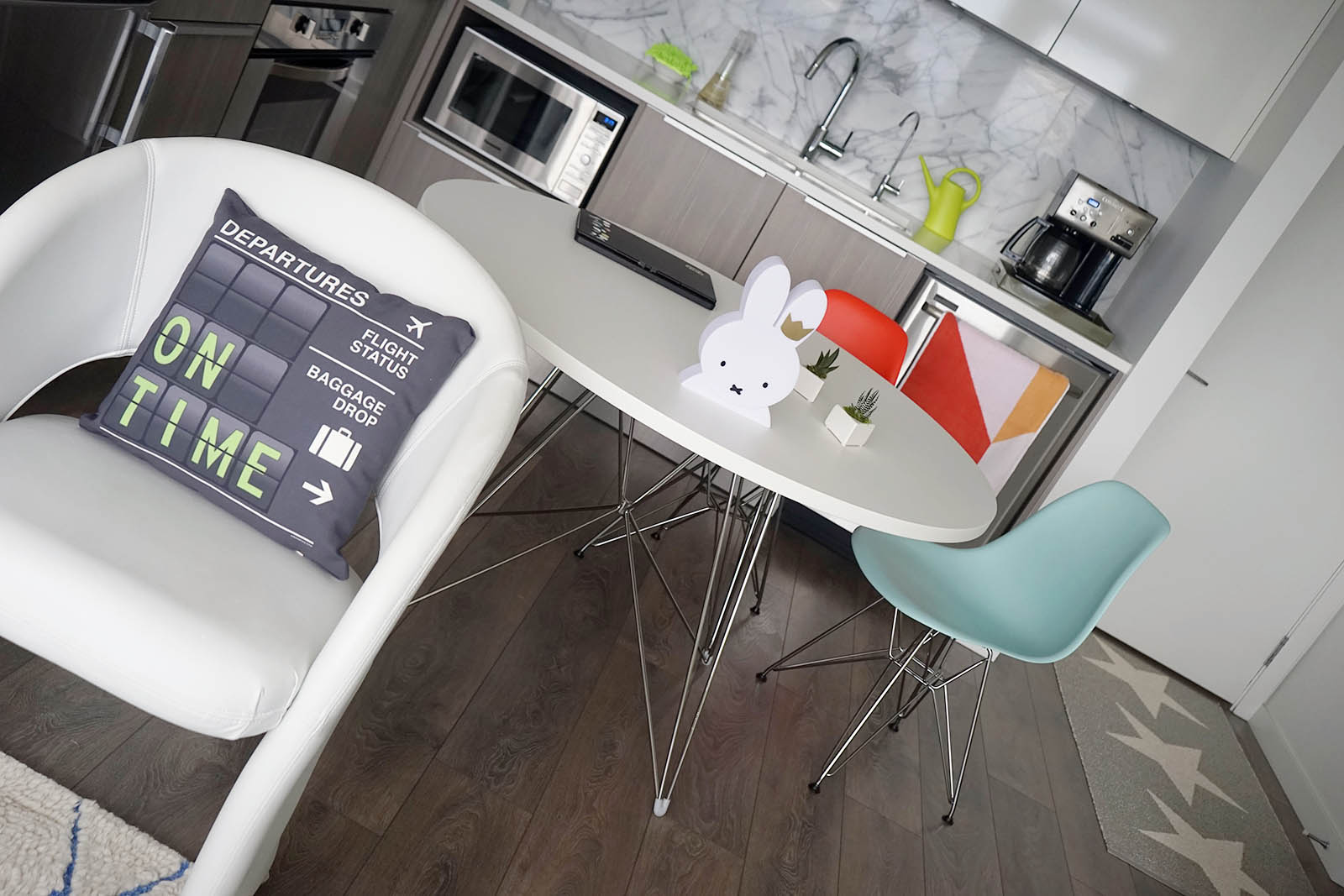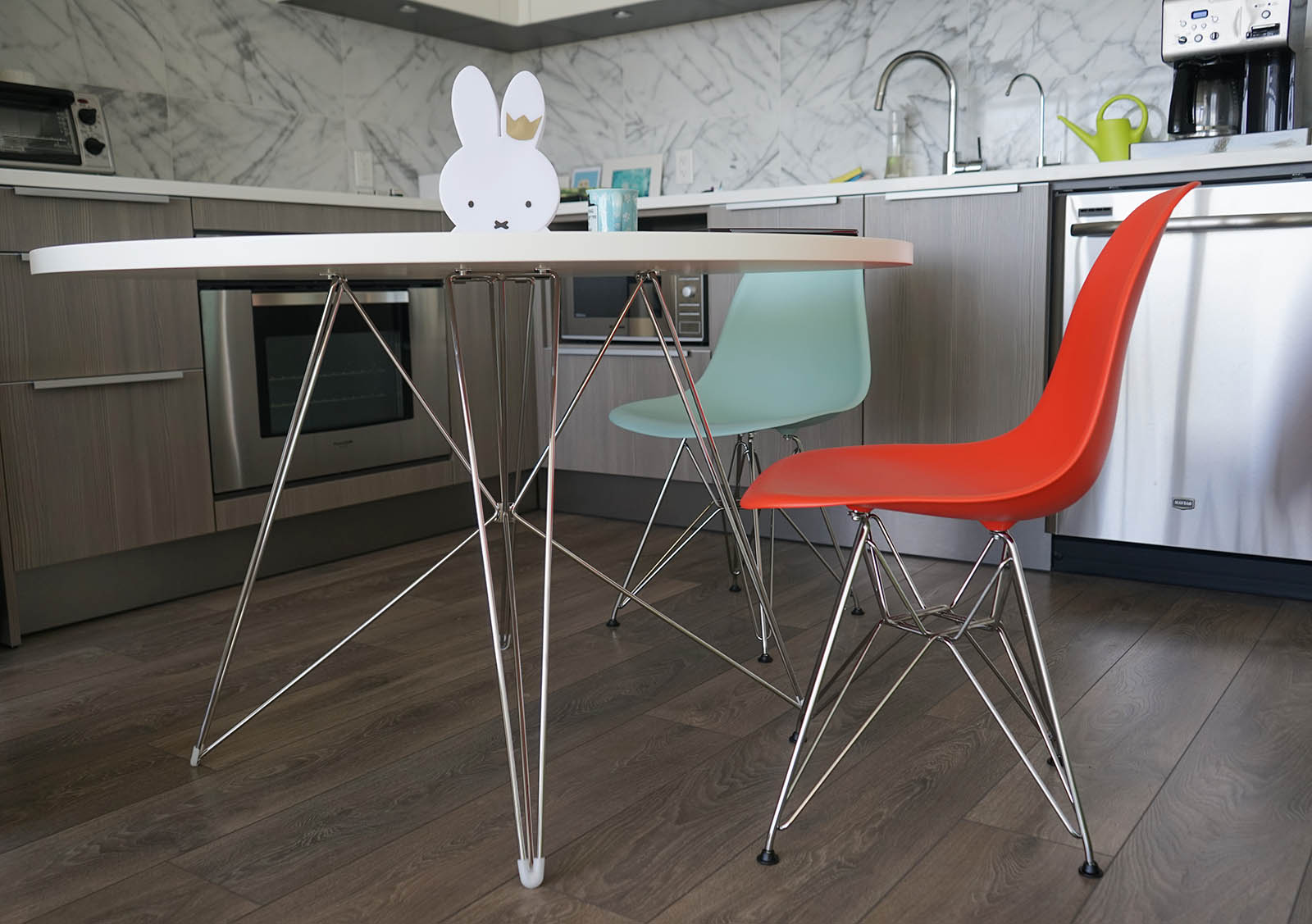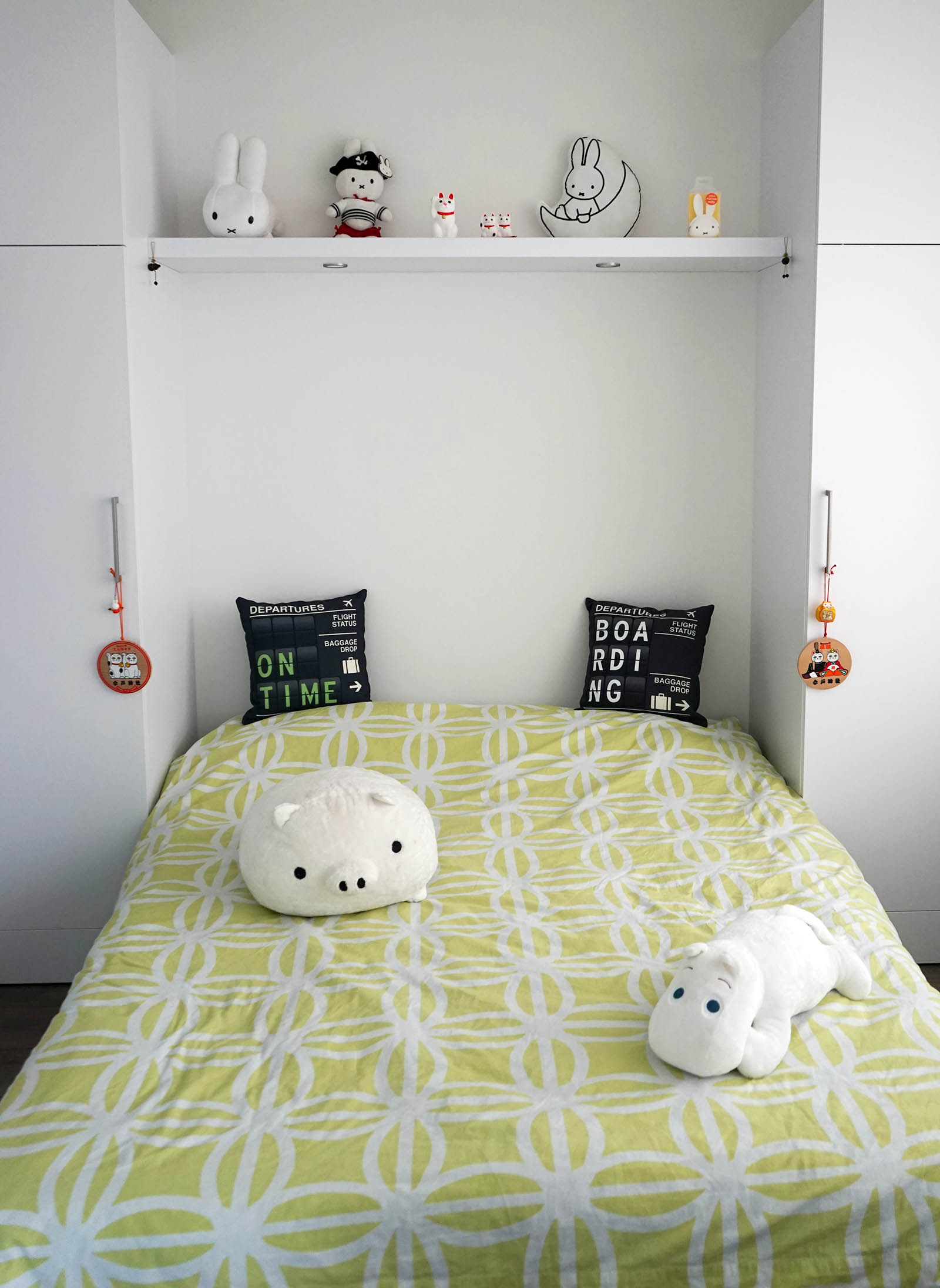 Image credit: La Carmina