Contemporary interior design trends show a clearly defined tendency towards implementing creative ways to mix elements of different styles and create an aesthetic ambiance that would highlight the best features of each of these styles. The work of the interior designers is therefore often all about "rediscovering" rather than "discovering".
In this project, Sincro Interior Design Studio has completely renovated a 150 sqm / 1615 sqft classical apartment in the heart of Barcelona.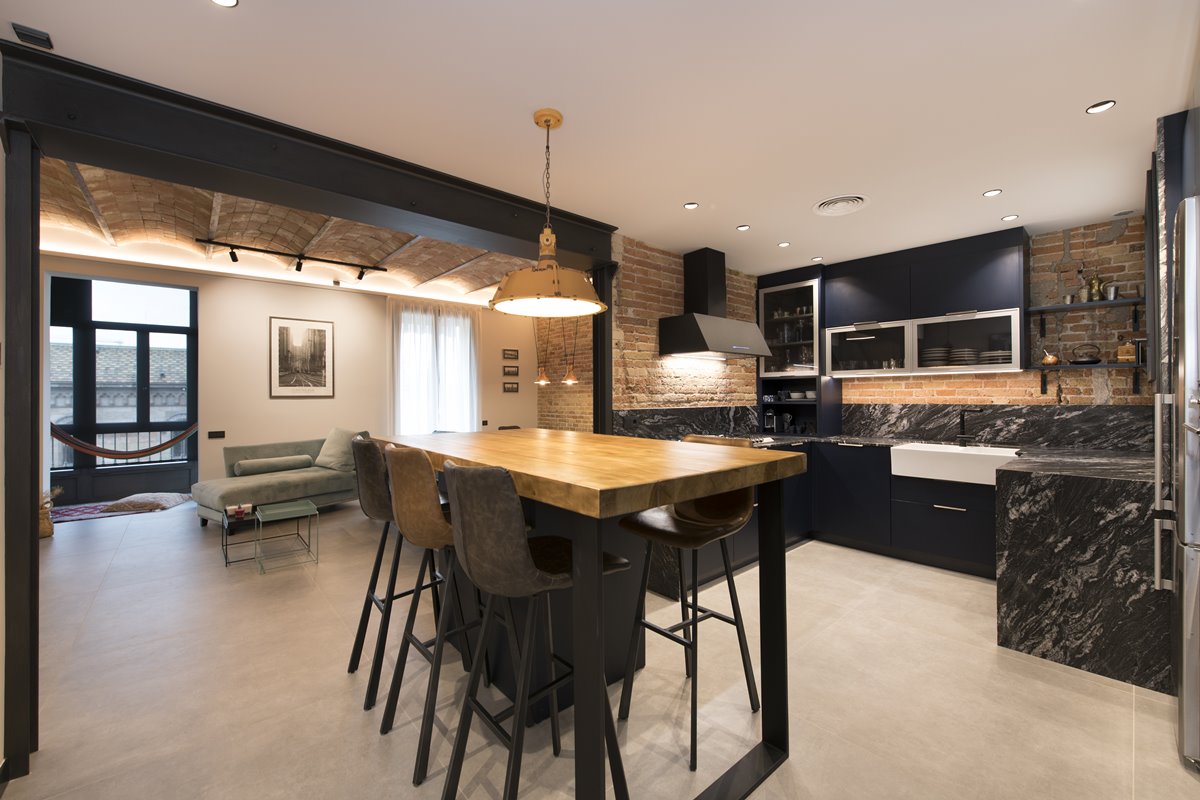 With the renovation, it has been possible to redistribute all the rooms, obtaining an open space for a daytime area, and other private zones to rest and sleep peacefully in.
Some of the original elements of the house have been recovered, featuring restored ceilings with metal beams and a Catalan vault, that give great originality to the intended rooms.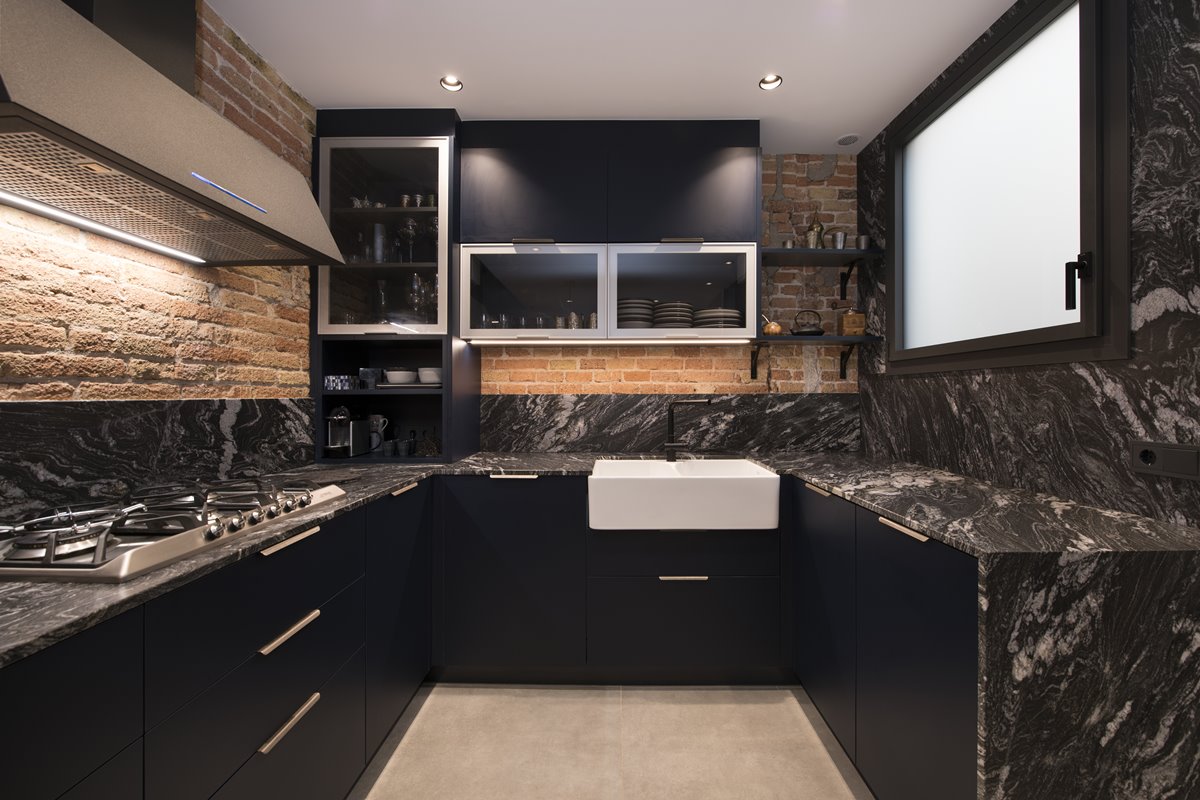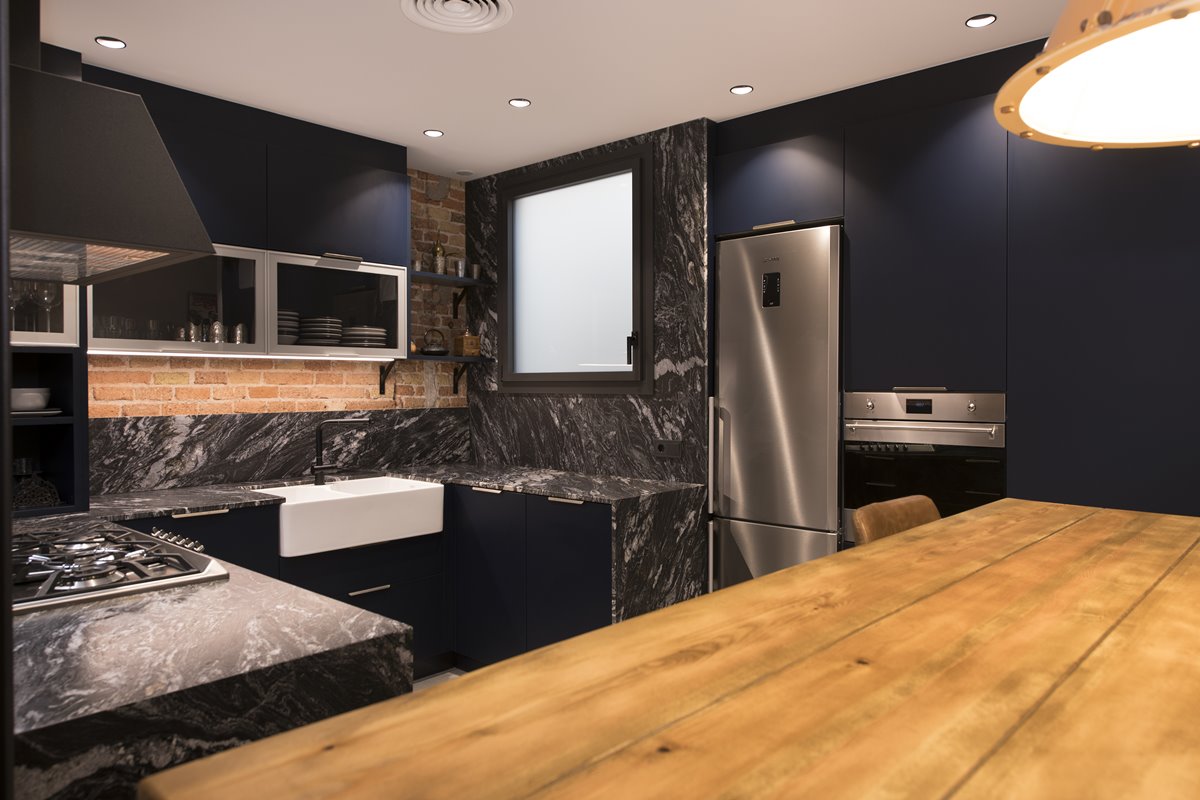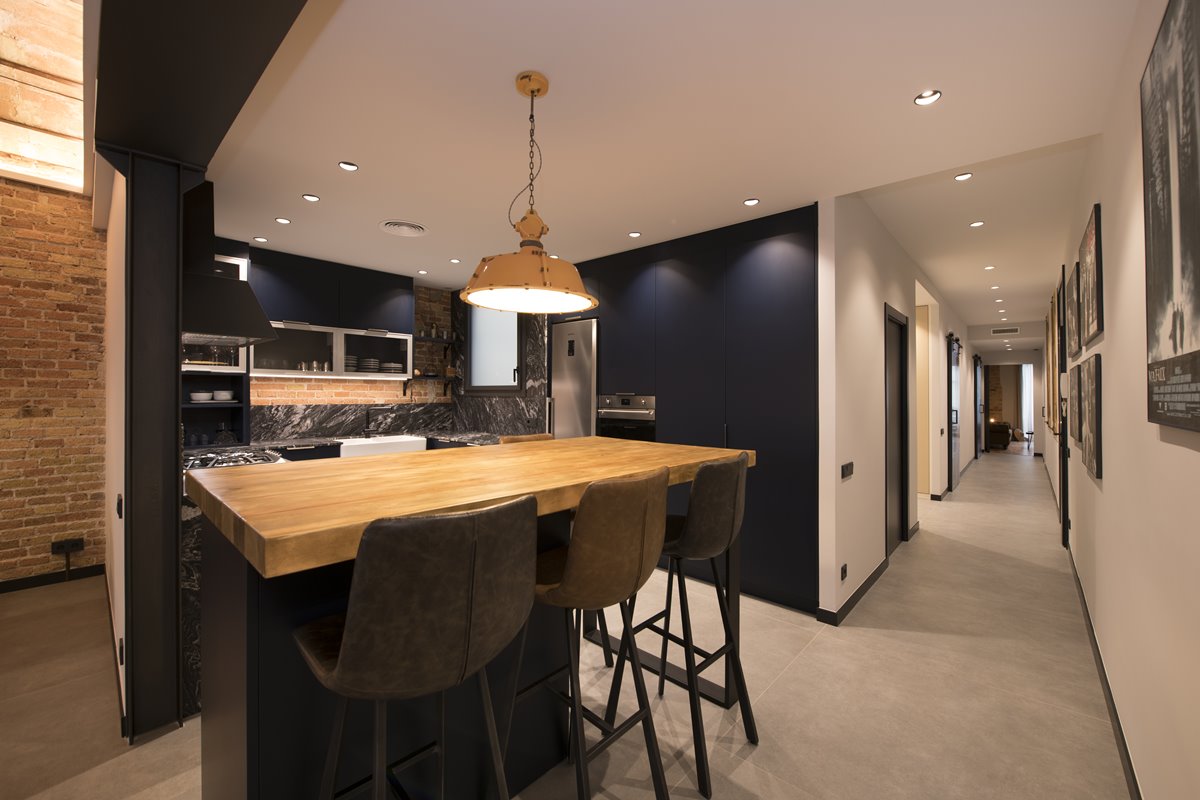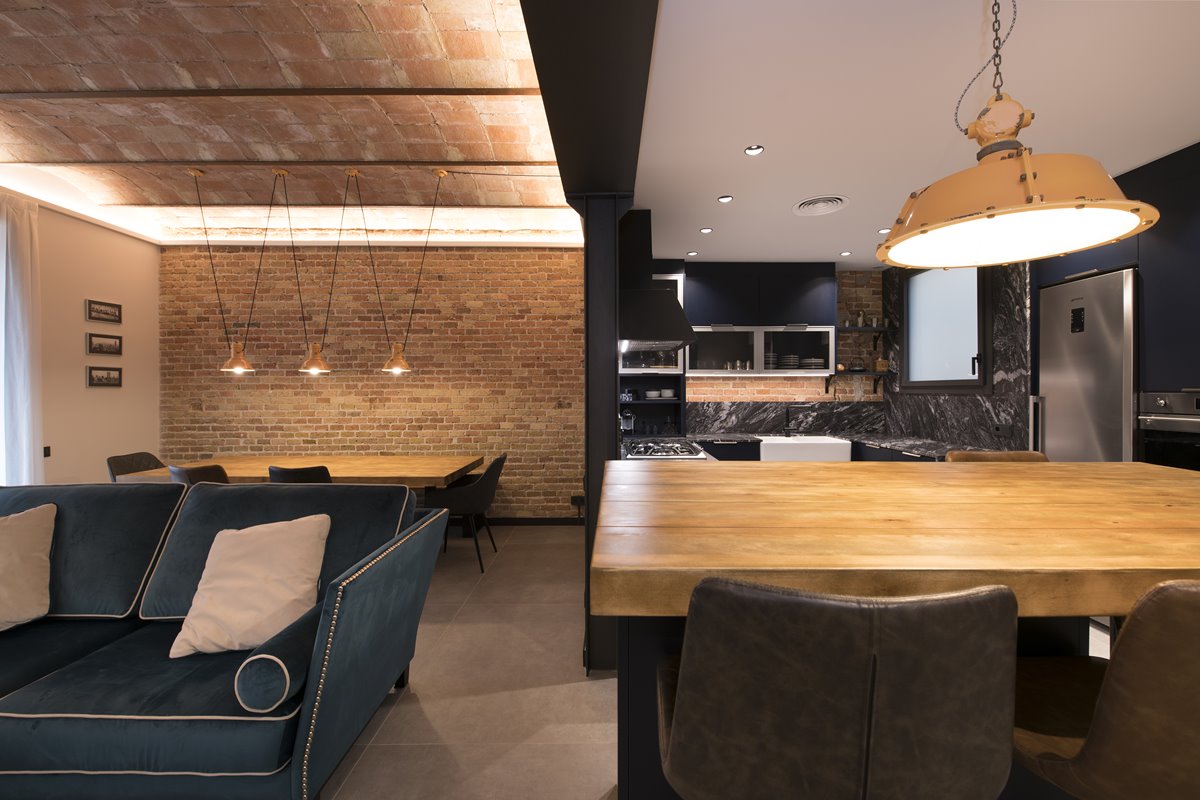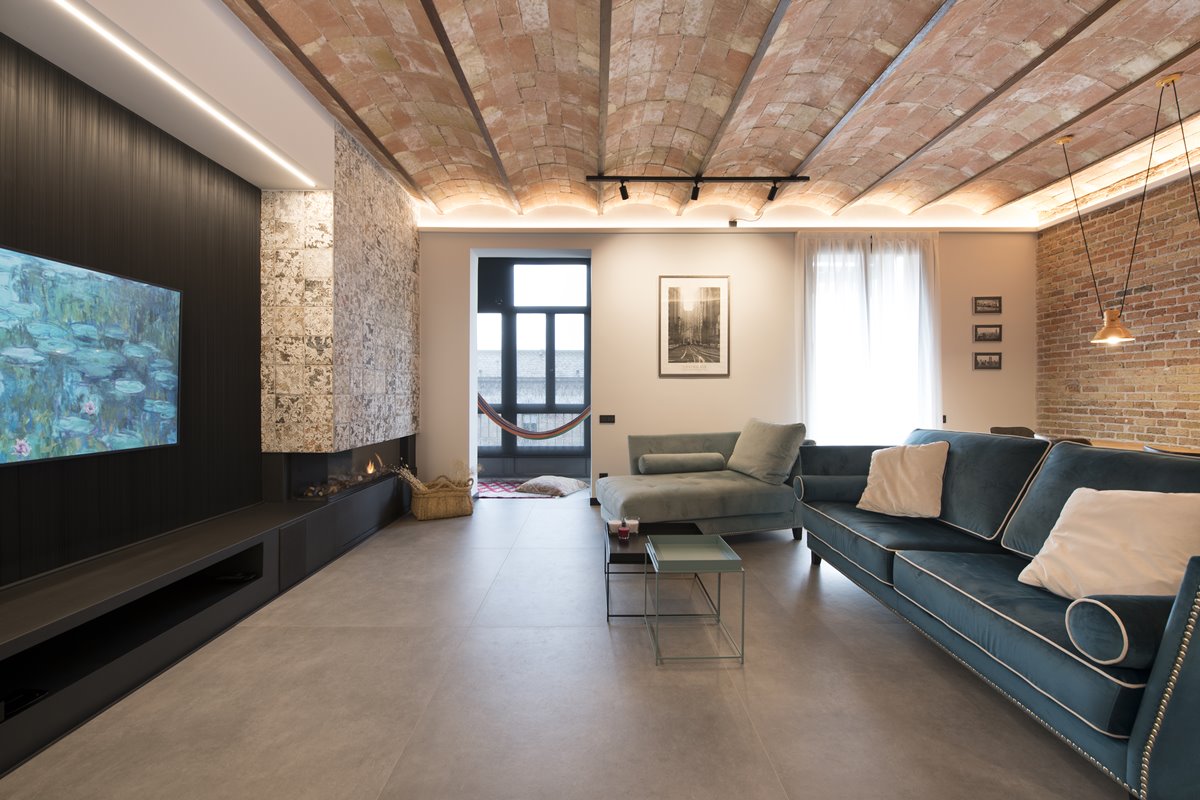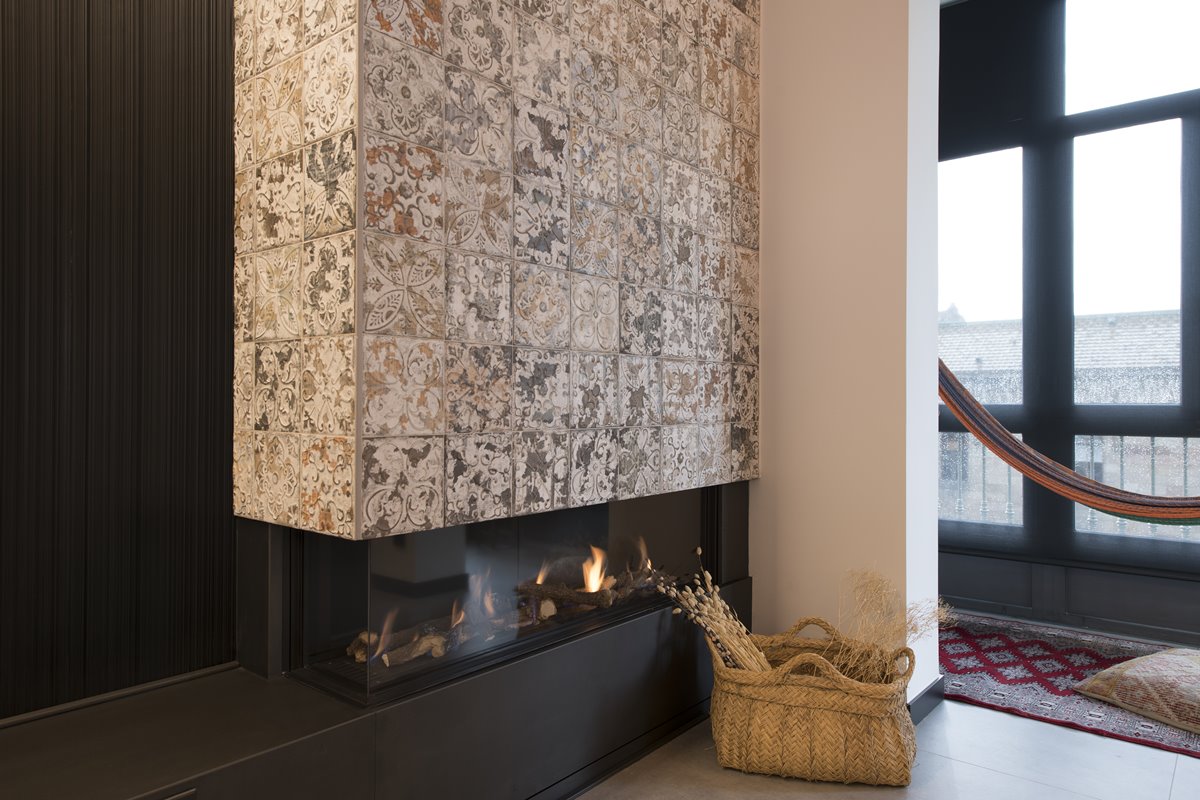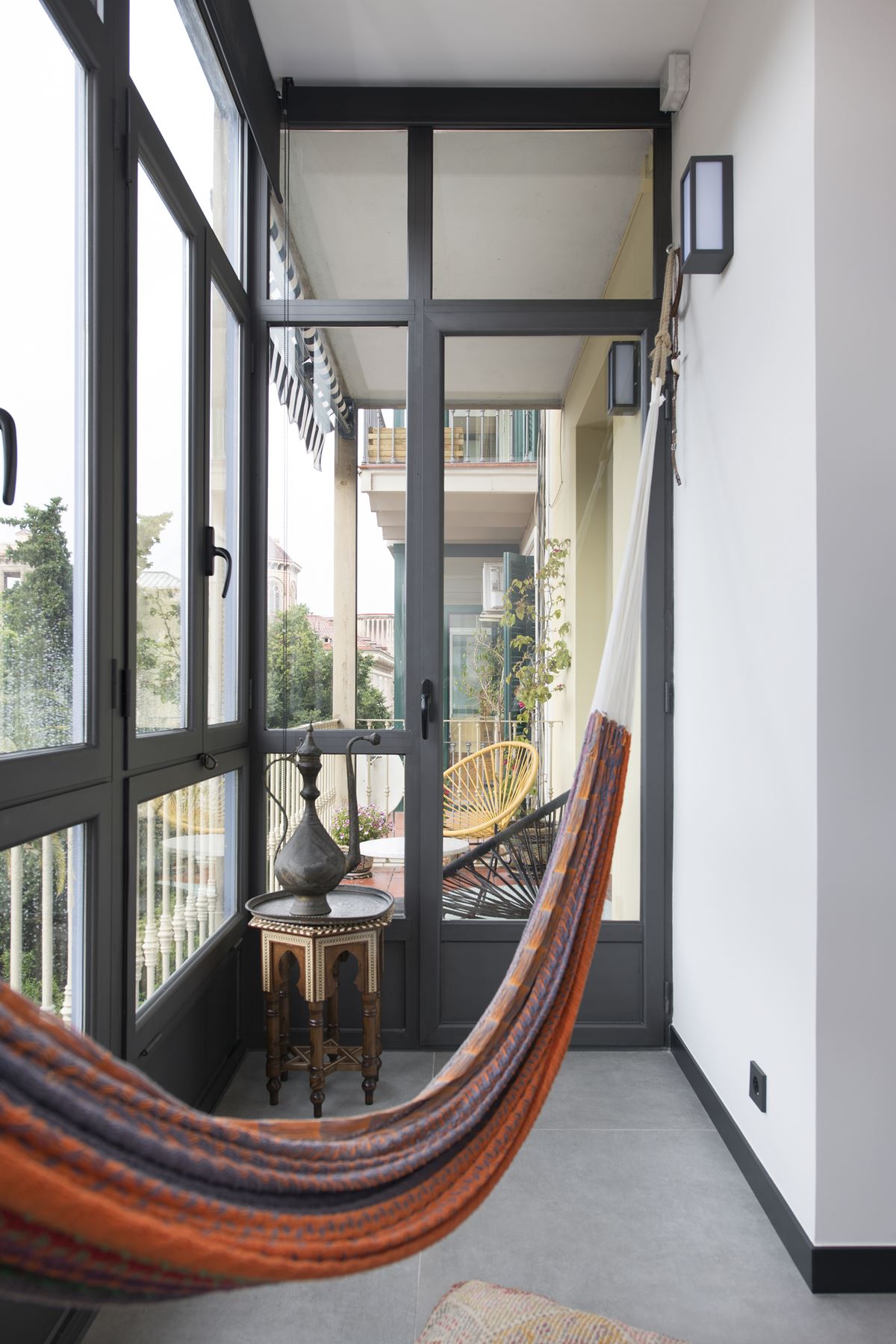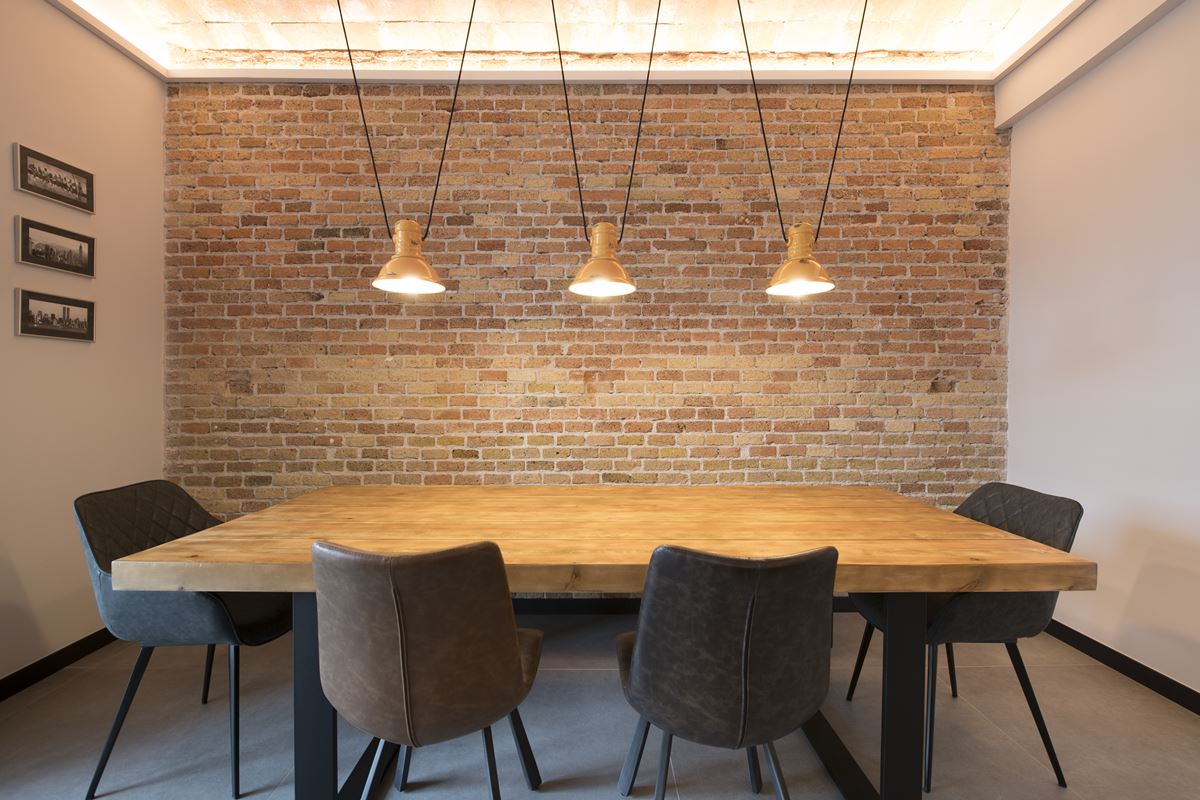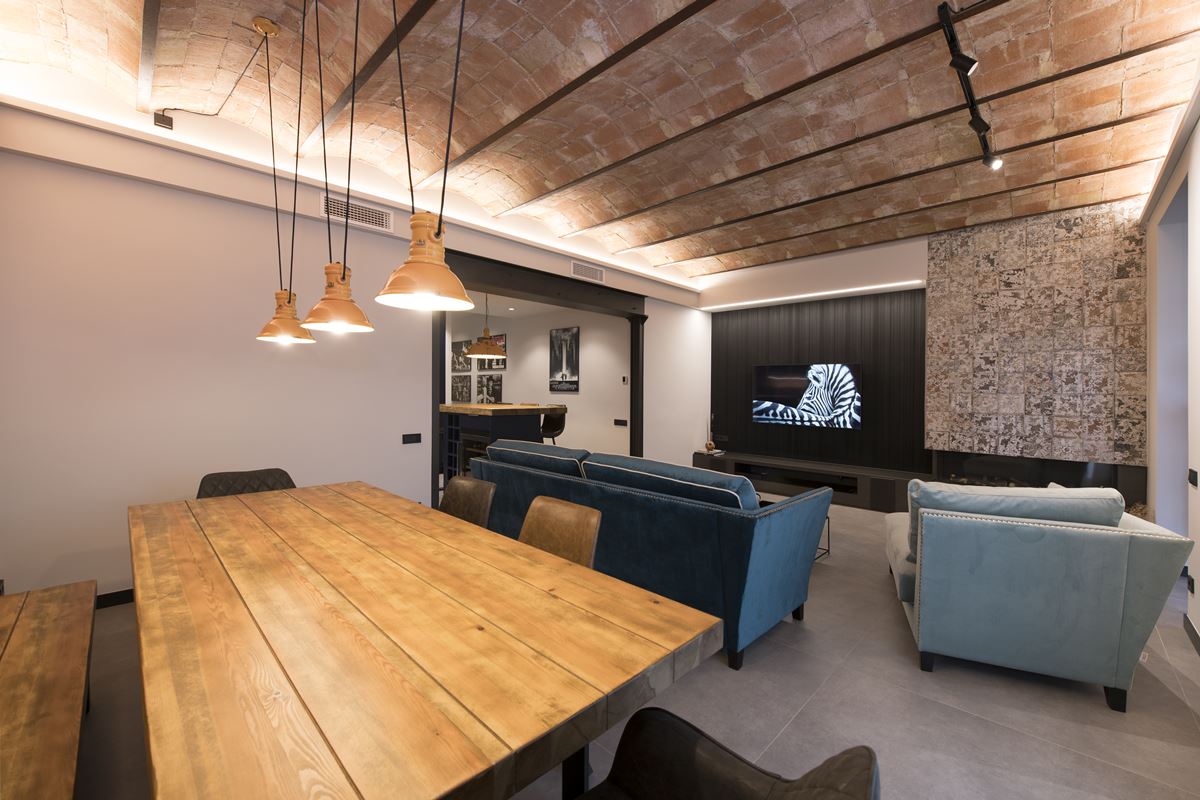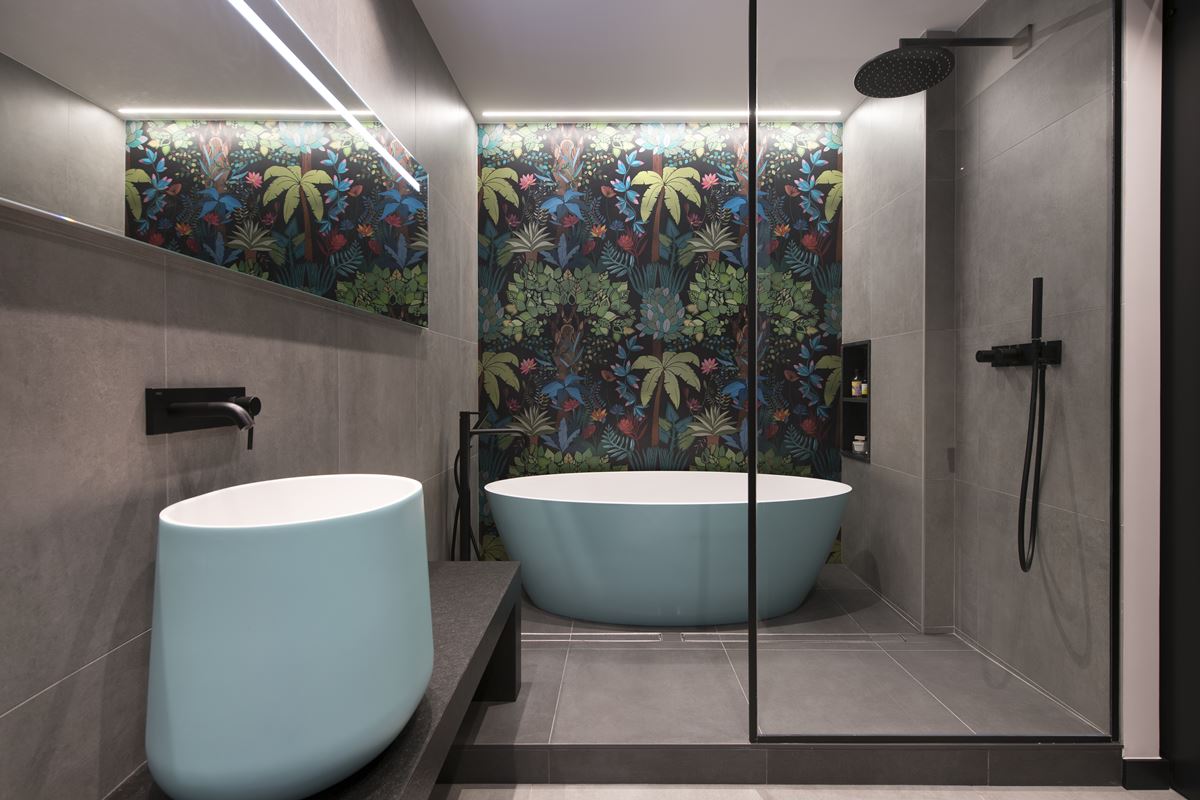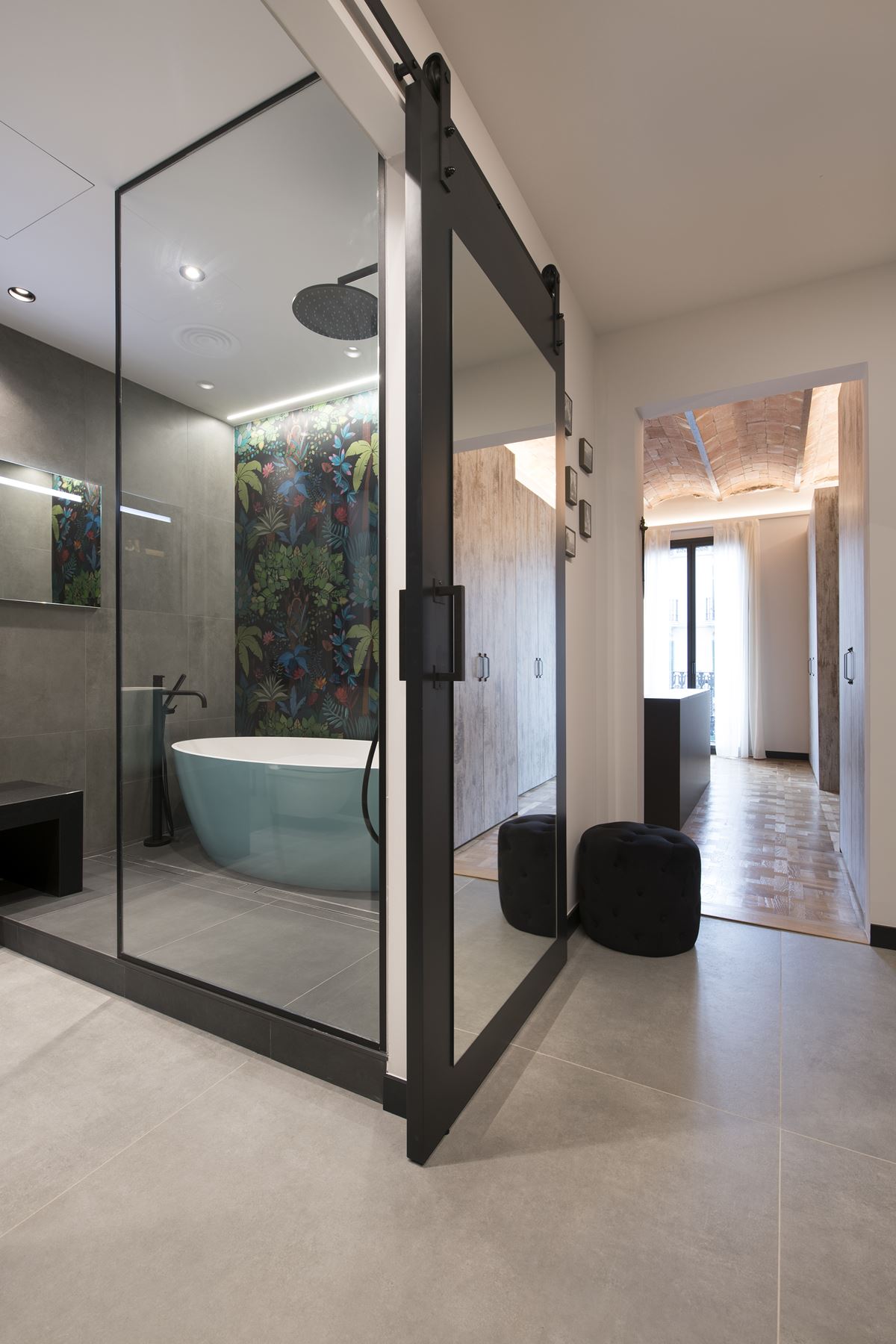 The open and wide spaces, with an easy-going style and great contrasts, between modern and aggressive, which is so characteristic of the industrial decorative style, is what predominates in the house layout. We also find this atmosphere in many of the present elements, using remarkable materials such as the original exposed bricks covering many of the walls; the imitation of cement with large-format Mirage ceramics on almost all the flooring; the use of iron, visible in many elements, but highlighting its presence in exposed beams and pillars; and wood, featured in the furniture, but above all, in the original regained wooden slat on the flooring of the bedroom suite and the office.
Apart from the industrial style there is also a touch of other styles, such as the bohemian, for example, featured in the hammock corner. Even the Wabi-Sabi style, as seen with the coffee table in the studio and the console in the bedroom suite, manufactured by joining two original radiators from the house with a glass top.