30 square meters may not sound like much for a Parisian pad, but architect Richard Guilbault transforms it into a stylish amalgamation of small apartment ideas. Breaking free of walls that previously defined and limited the apartment, he creates a more fluid scheme that relies on contemporary sensibilities and a few strategic introductions to lend purpose and poise to this home. The result- a deftly designed comfortable small flat, that builds off its constricted past to step into bolder, broader horizons.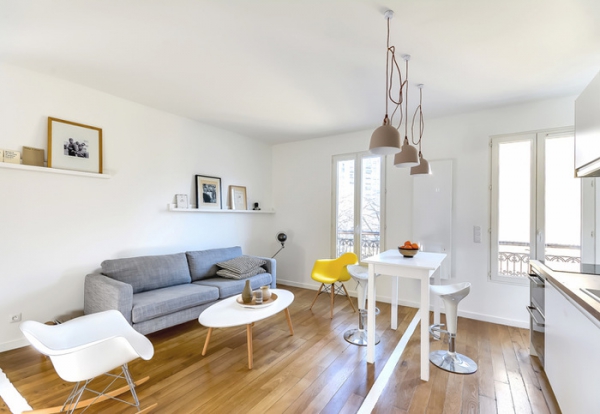 The architect retains hints of what was in the flooring of the apartment, using concrete infill to carve out the original blueprint. Atop this footprint however, the spaces blend and flow to create a primary open planned social core that occupies 2/3 of this comfortable small flat, and integrates the living, dining and kitchen into it. In addition, a cozy bedroom is concealed behind graceful sliding doors, while the triumph of a bathroom claims only 2.3 square meters of the total floor area. These are furnished in minimalist strokes, keeping the space open and free to maximize on visual effect and lighting.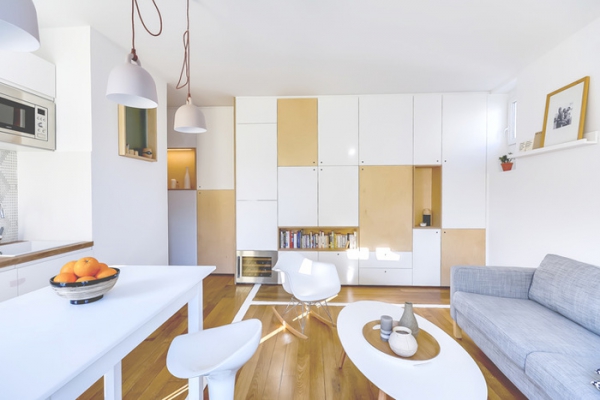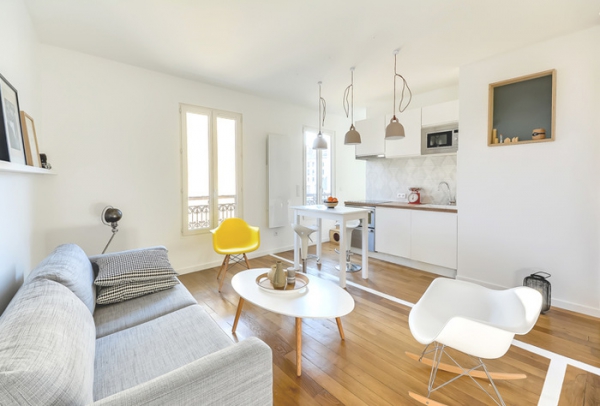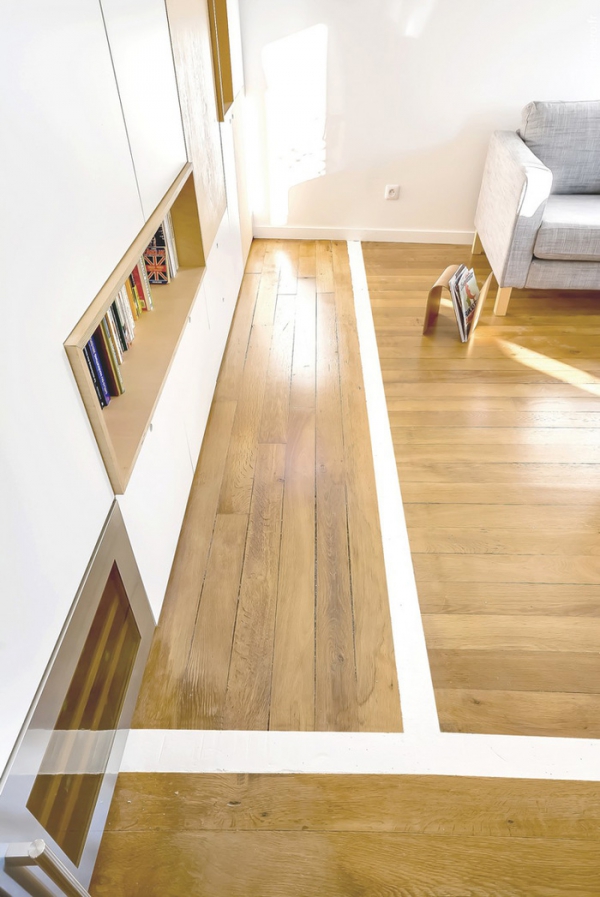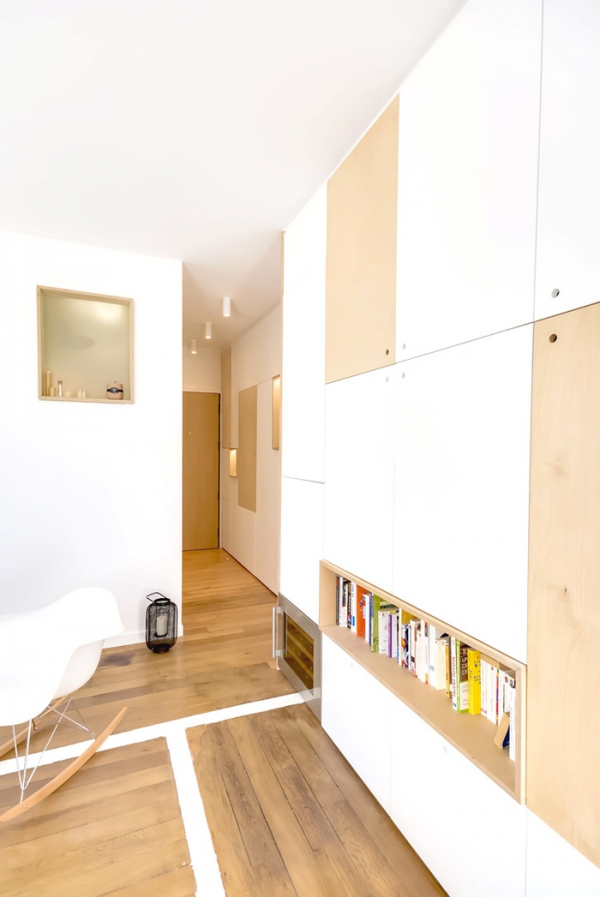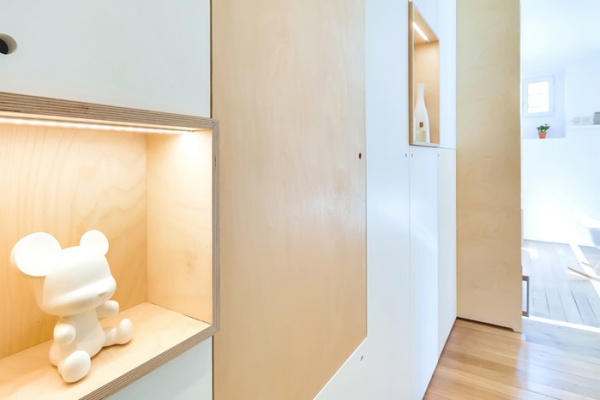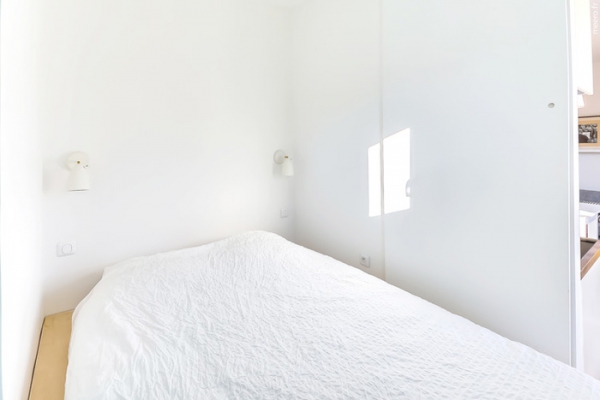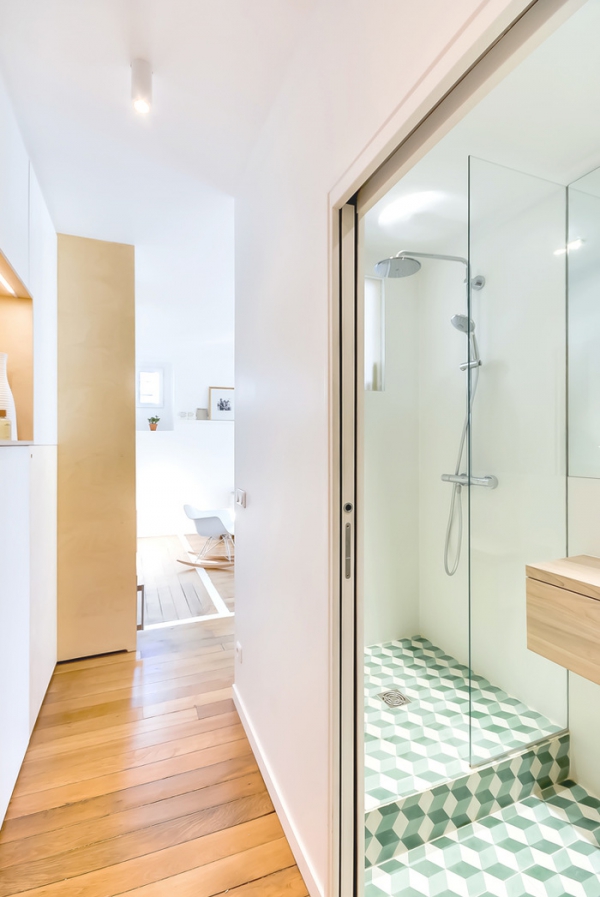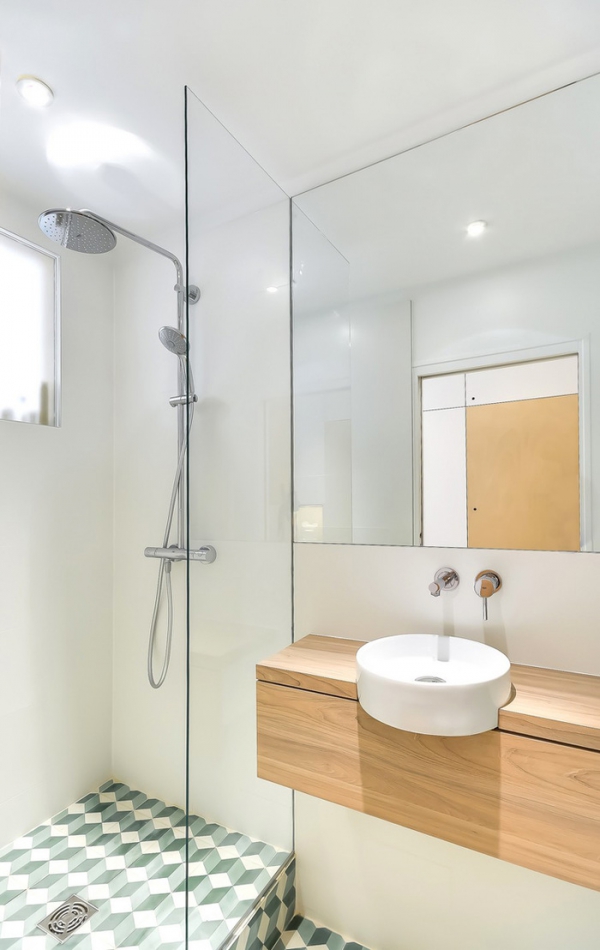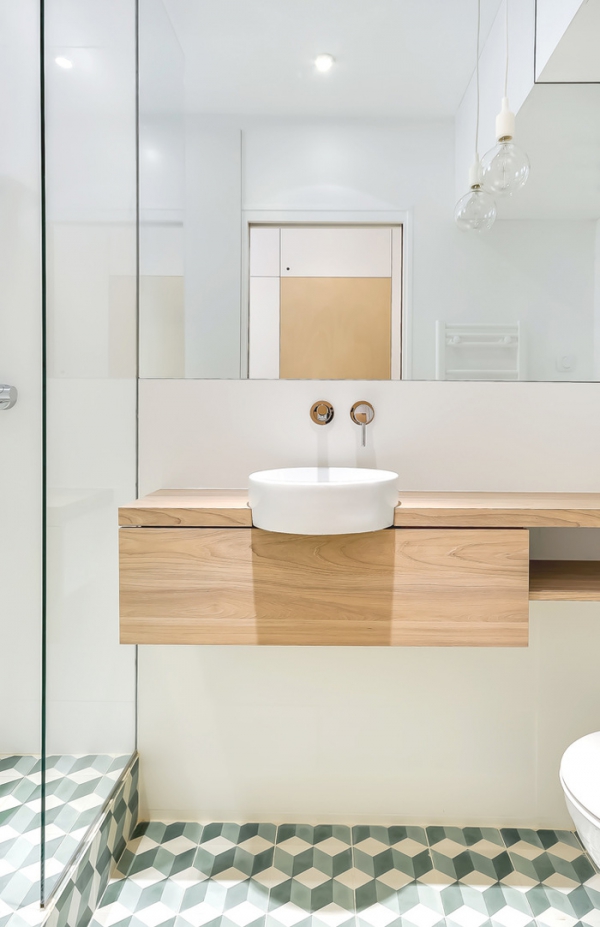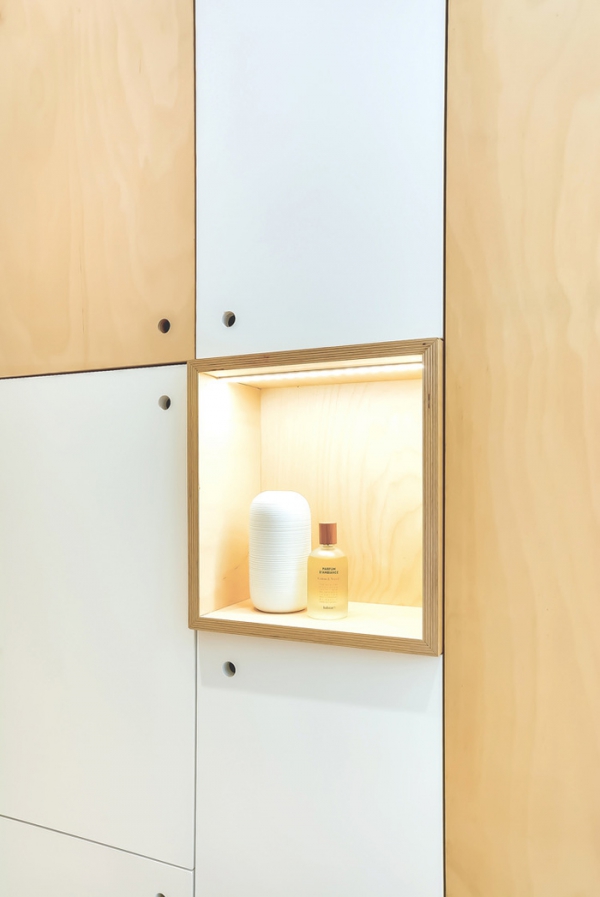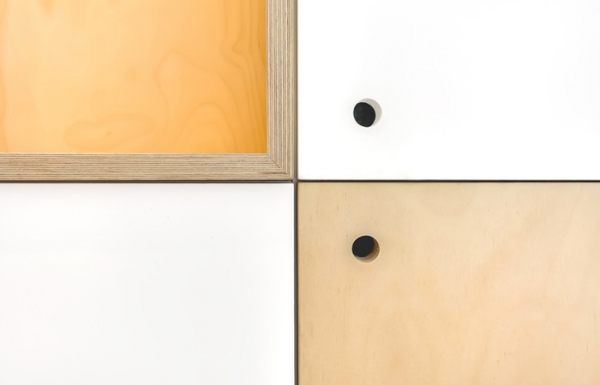 Аll images © MEERO
Further, careful attention has been paid to the storage demand of this small apartment design in order to make it functionally viable and aesthetically sustainable. An integrated storage unit extends from the entrance, forming a continuous wall surface that offers opportunities for display too. From electrical panel, appliances, pantry, wine cellar, dressing room to miscellaneous storage- this wall draws all the needs of the flat into its compact design.