This home here is perhaps the best small apartment we have seen yet! For one, sloping ceilings are always a plus, it always creates such dimension (especially with wooden beams placed along with it). This home is truly very simple in nature, but the décor really turns up the volume on the overall look.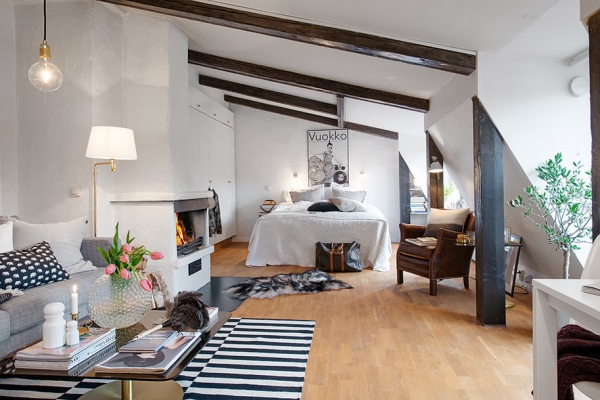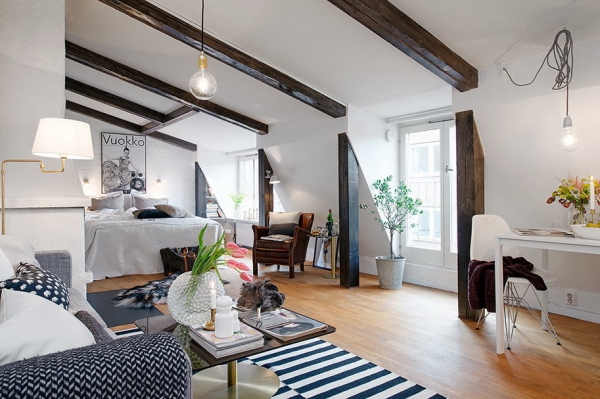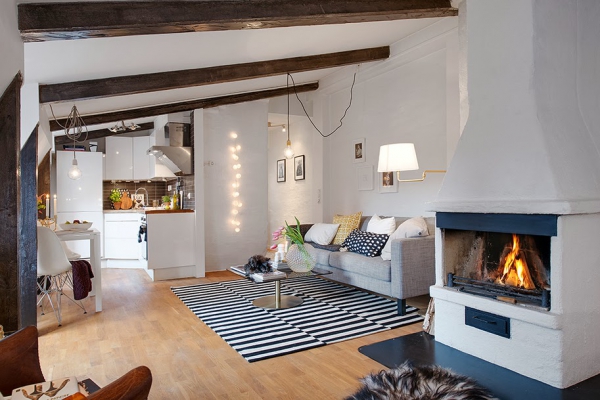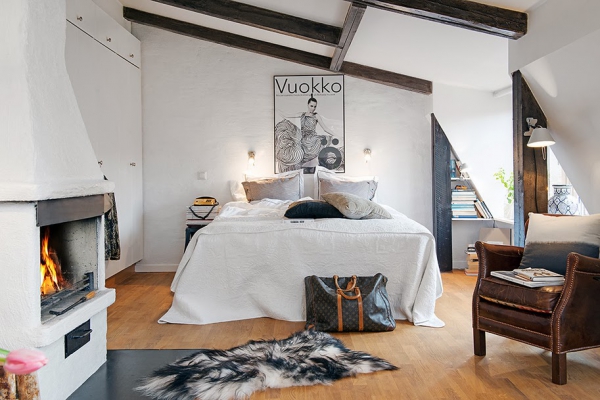 The white walls and light hardwood floors are immediately an excellent pair together. It creates a very clean look, while making for a very versatile home when starting to decorate. We love what has been done here in implementing navy blue color in some accents. Aside from the rug and a couple of throw pillows, we really only see the white throughout the rest of the home; of course, the gray couch is a nice backdrop for the small additions of color.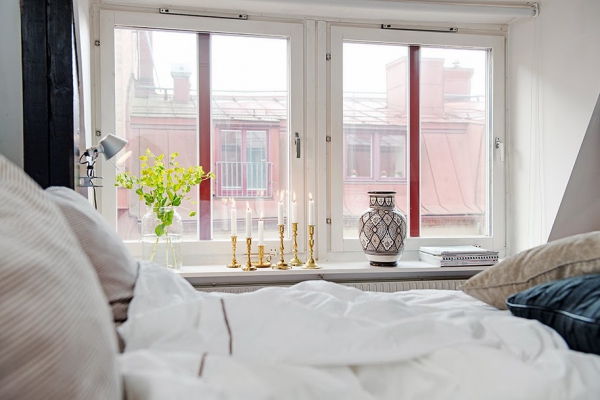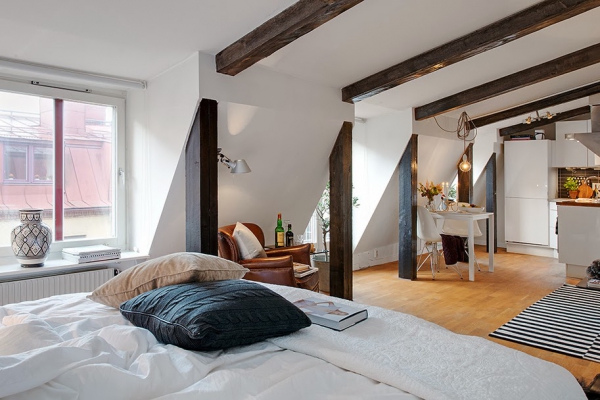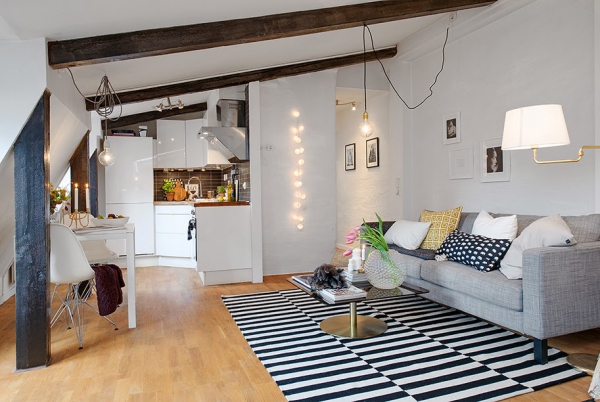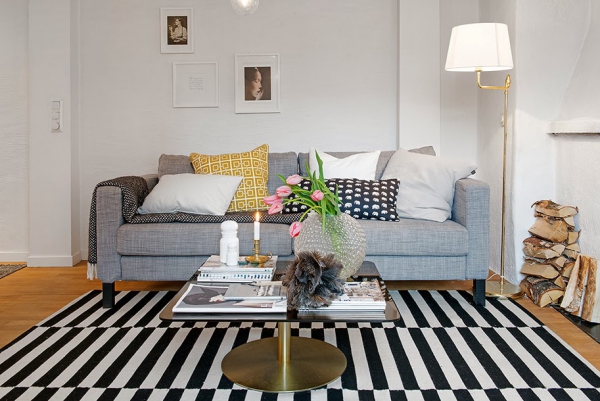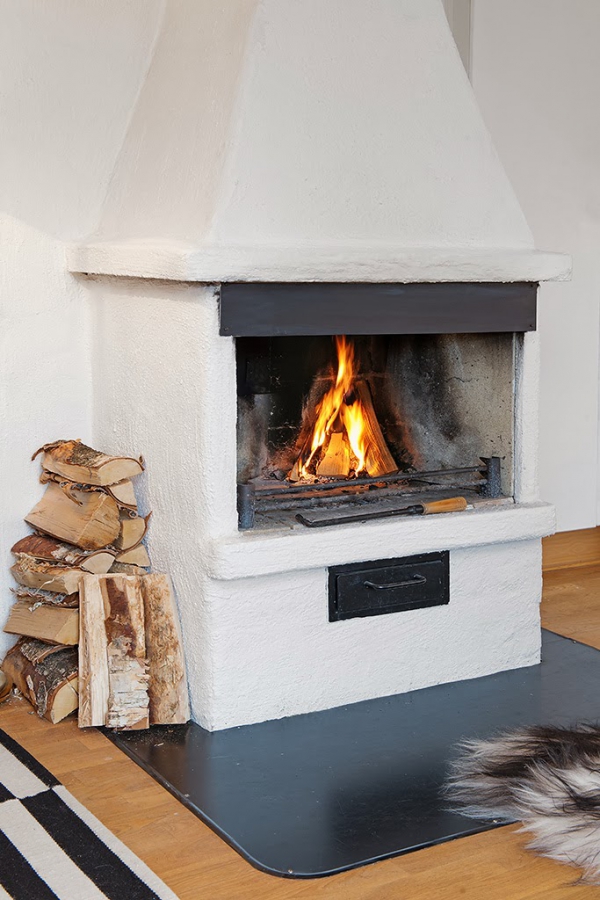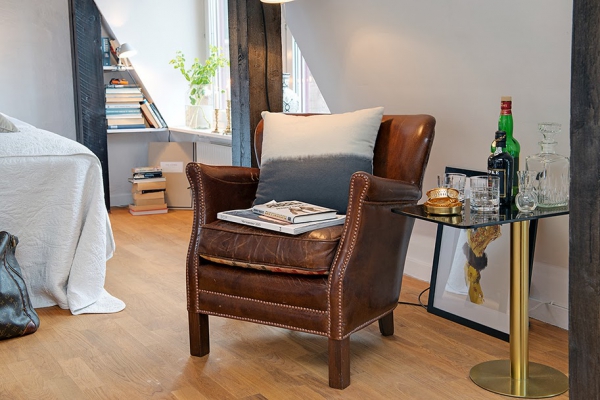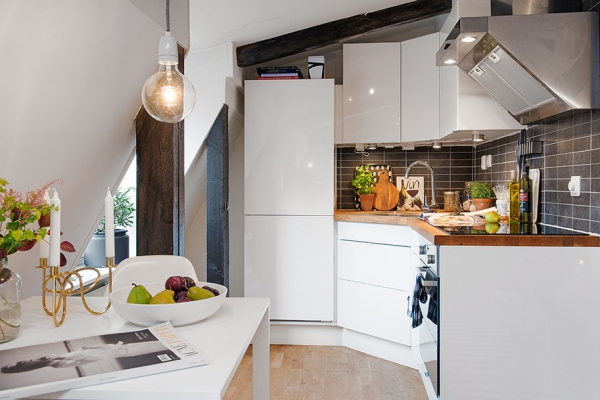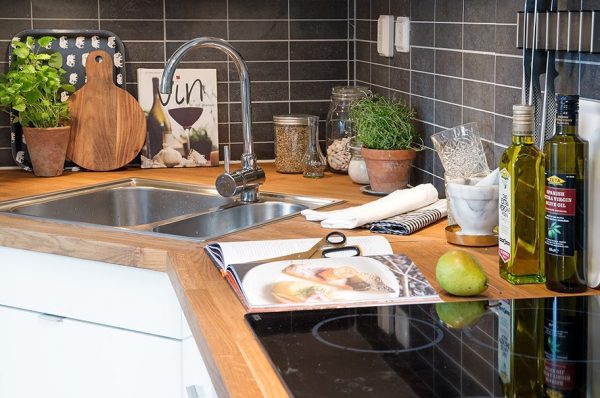 That being said, the backsplash in the kitchen is a perfect addition to the complete design. The granite black look contrasts perfectly with the white and light wood.
Not too much effort has to be put forth to obtain this look in your own home, we suggest you try!
Images found on Alvhem