This beautiful city apartment is located in the heart of picturesque Budapest. Its layout is designed on two levels and covers an area of 110 sqm / 1184 sqft, including a living room, two bedrooms, and an additional study. The space has been entirely styled by the designers of Margeza Design Studio who have aimed at providing maximum comfort and modern vision of the interior.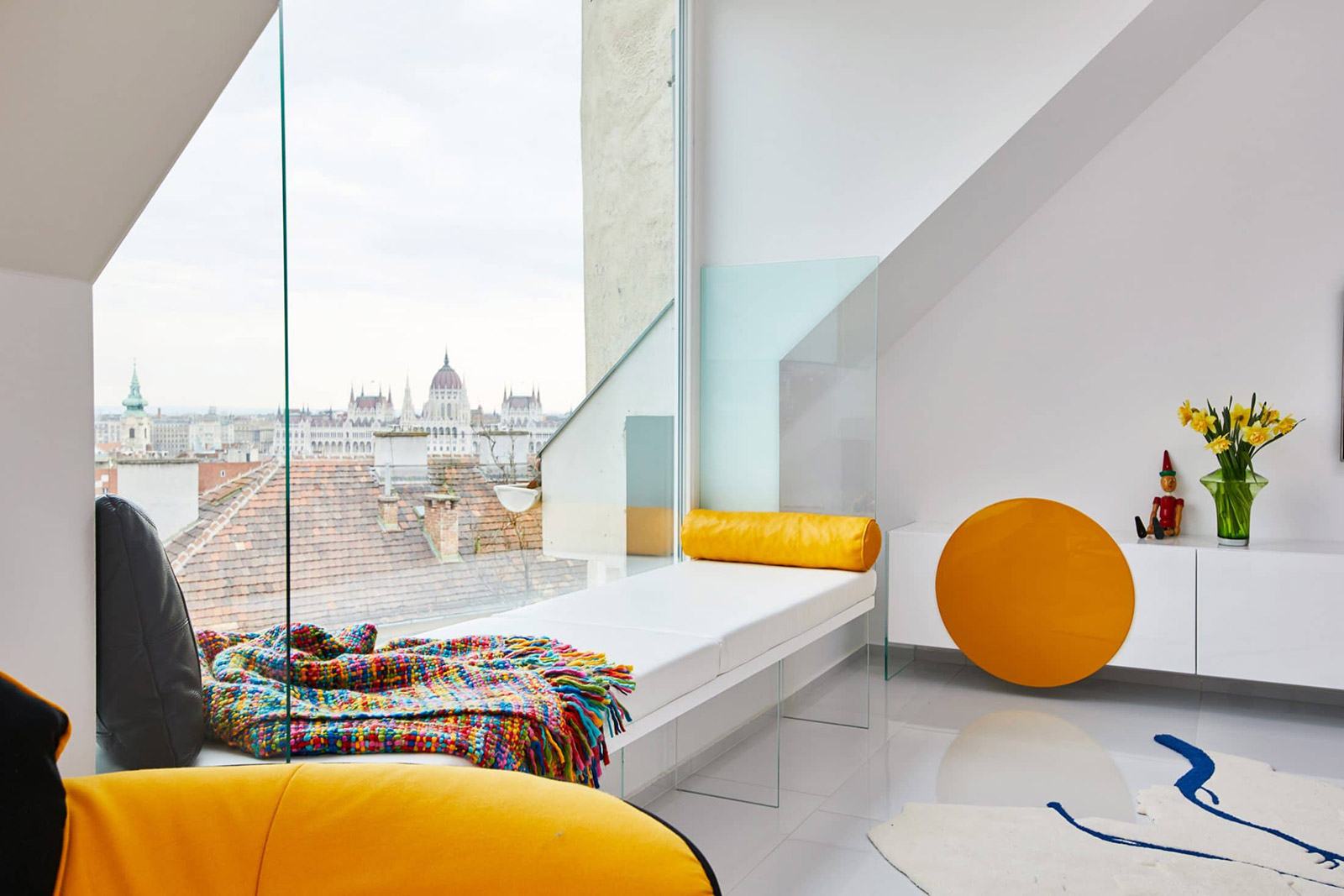 The project showcases unique furniture items and carpets designed particularly for the flat. The contemporary minimalist style features various interior elements and decorations made of plastic, metal and glass in lively joyful colors contrasting against the white backdrop of the walls, floors and ceilings. Larger furniture items and cabinetry are made almost invisible, finished with white lacquered surfaces that blend with the predominantly white interior.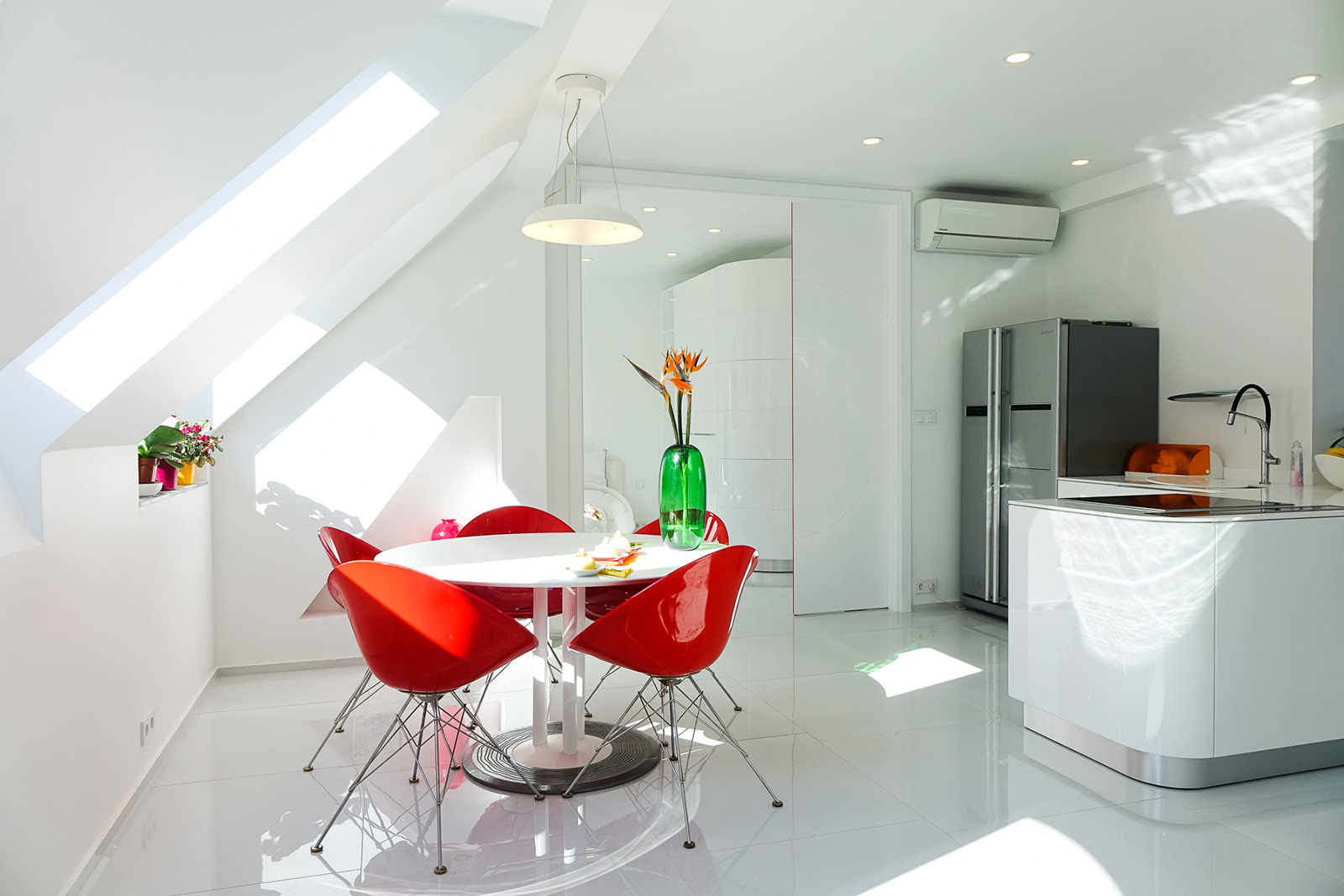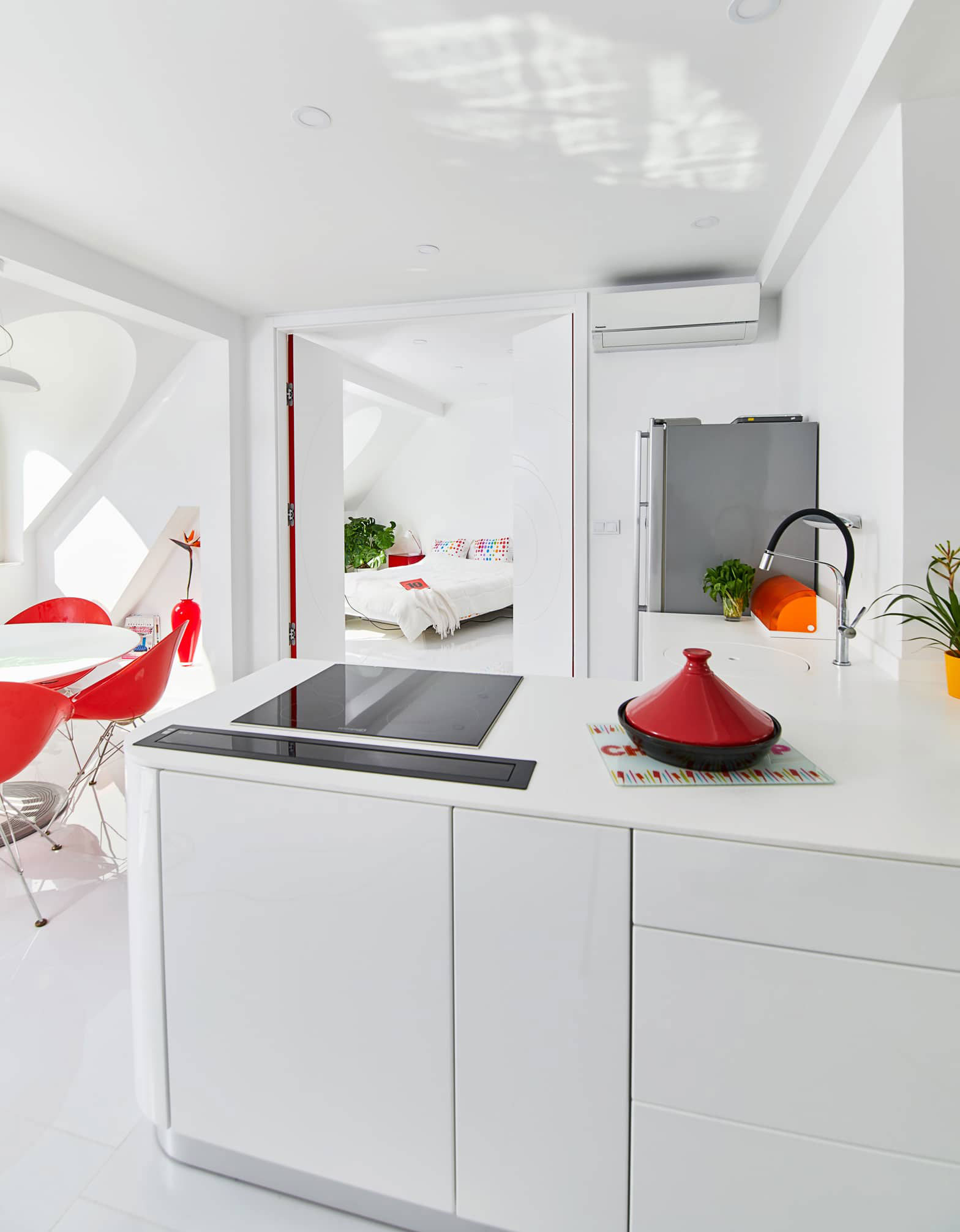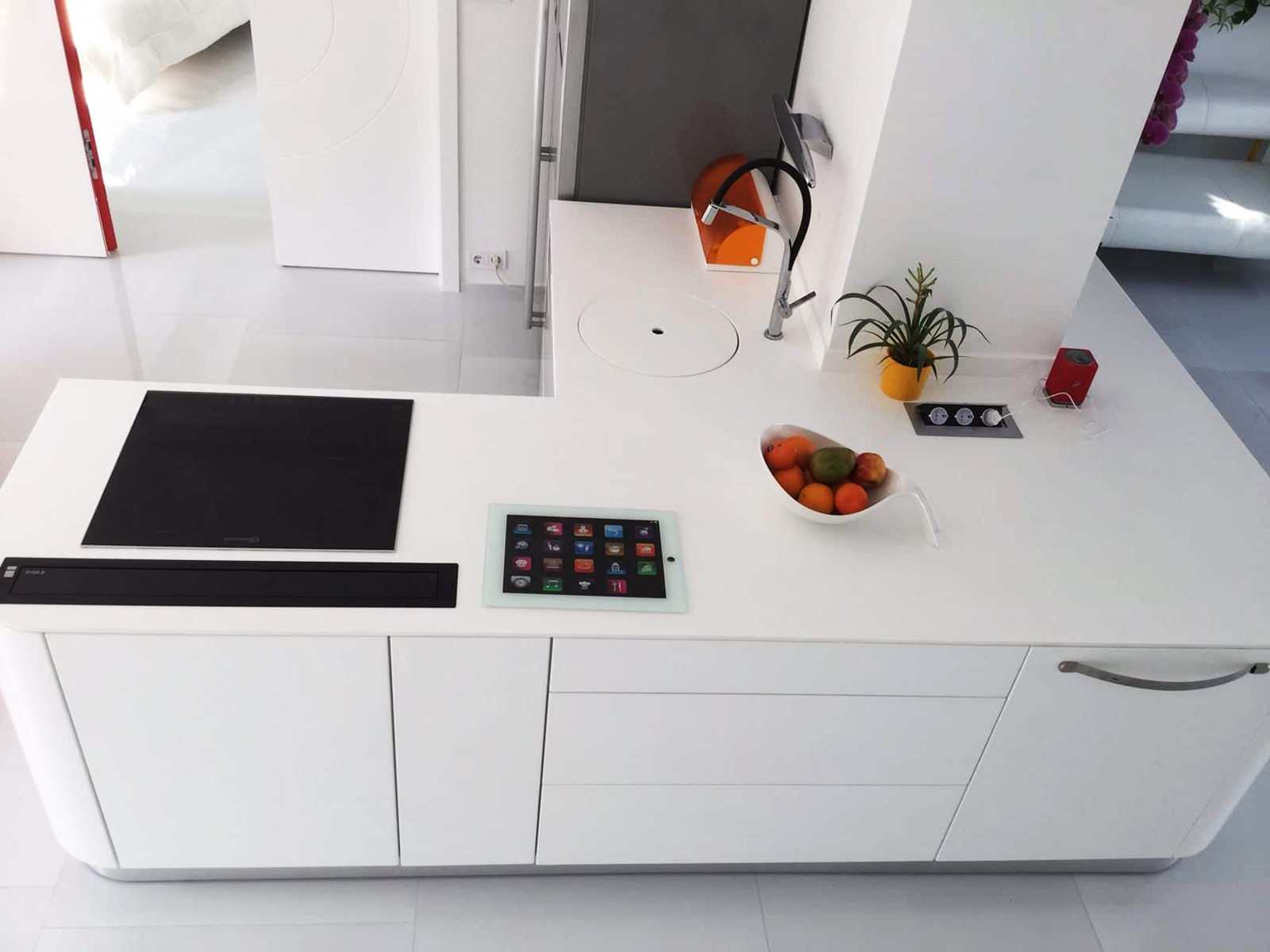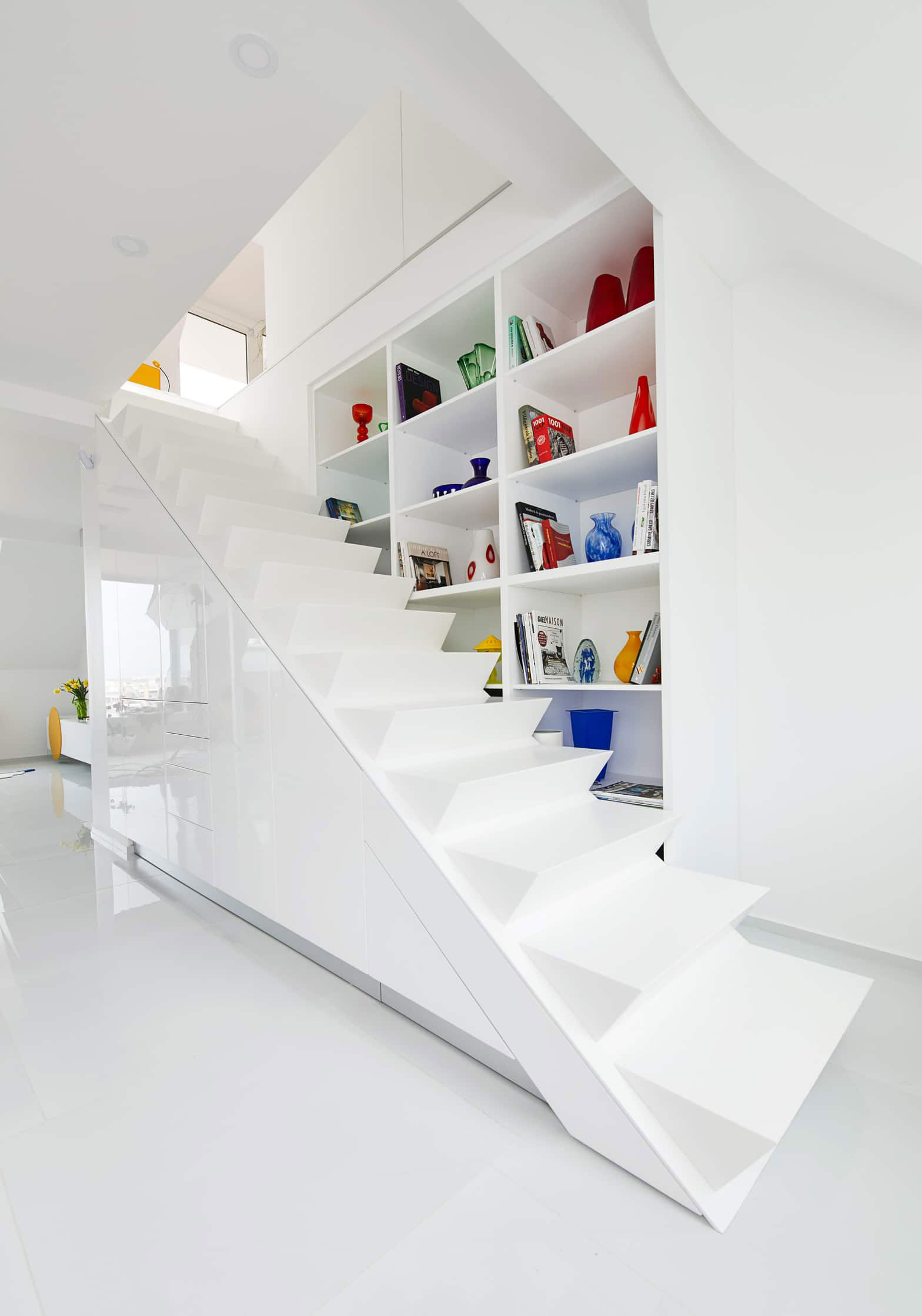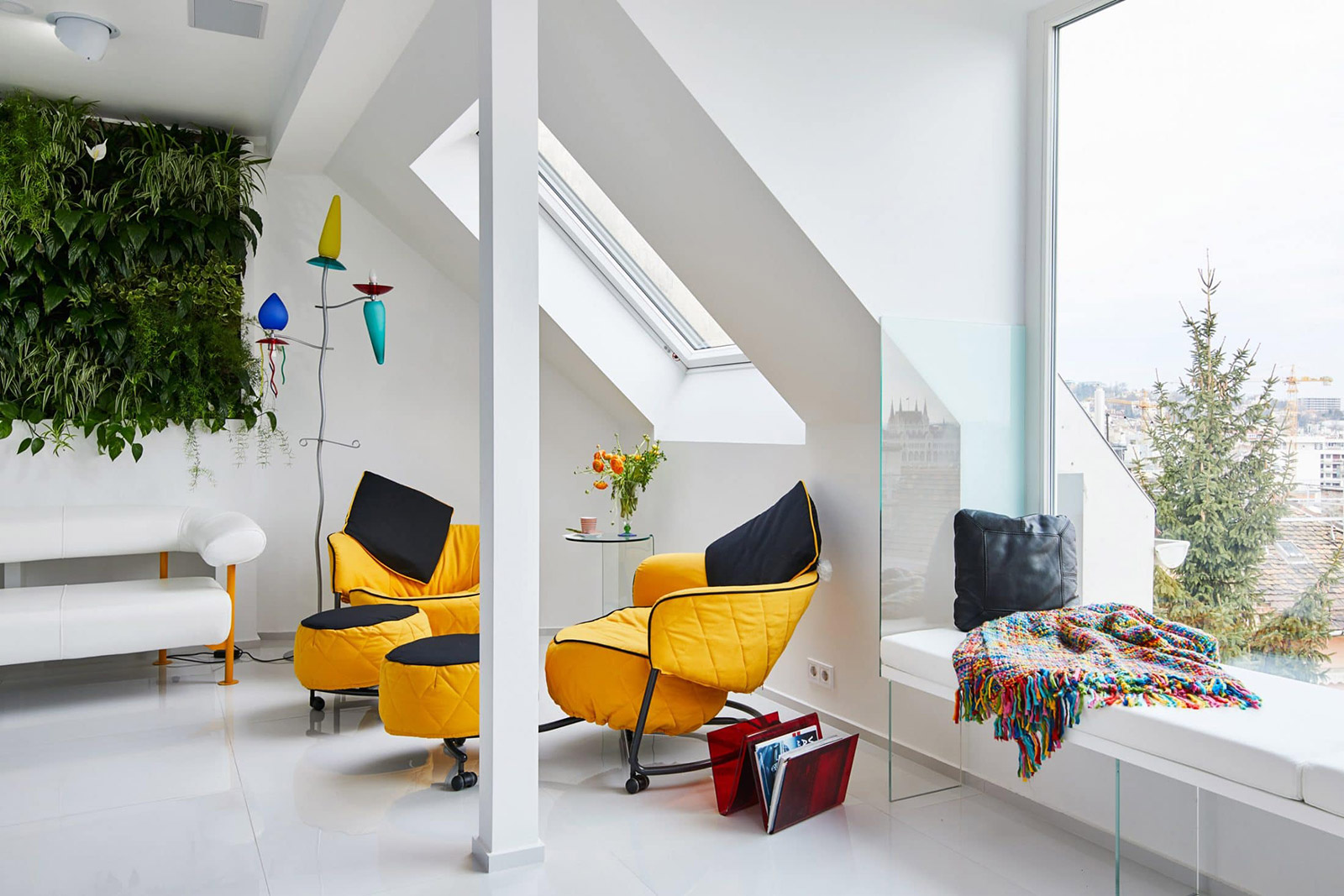 The apartment is flooded with light streaming through large windows. This has permitted introducing live green plants and building an original living green wall, bringing life and fresh ambiance and compensating the clean lines and simplicity of the design style.
The large windows also open the interior to magnificent views showing the ever-changing face of the city and the peaceful panoramas of boats sailing on the Danube River.