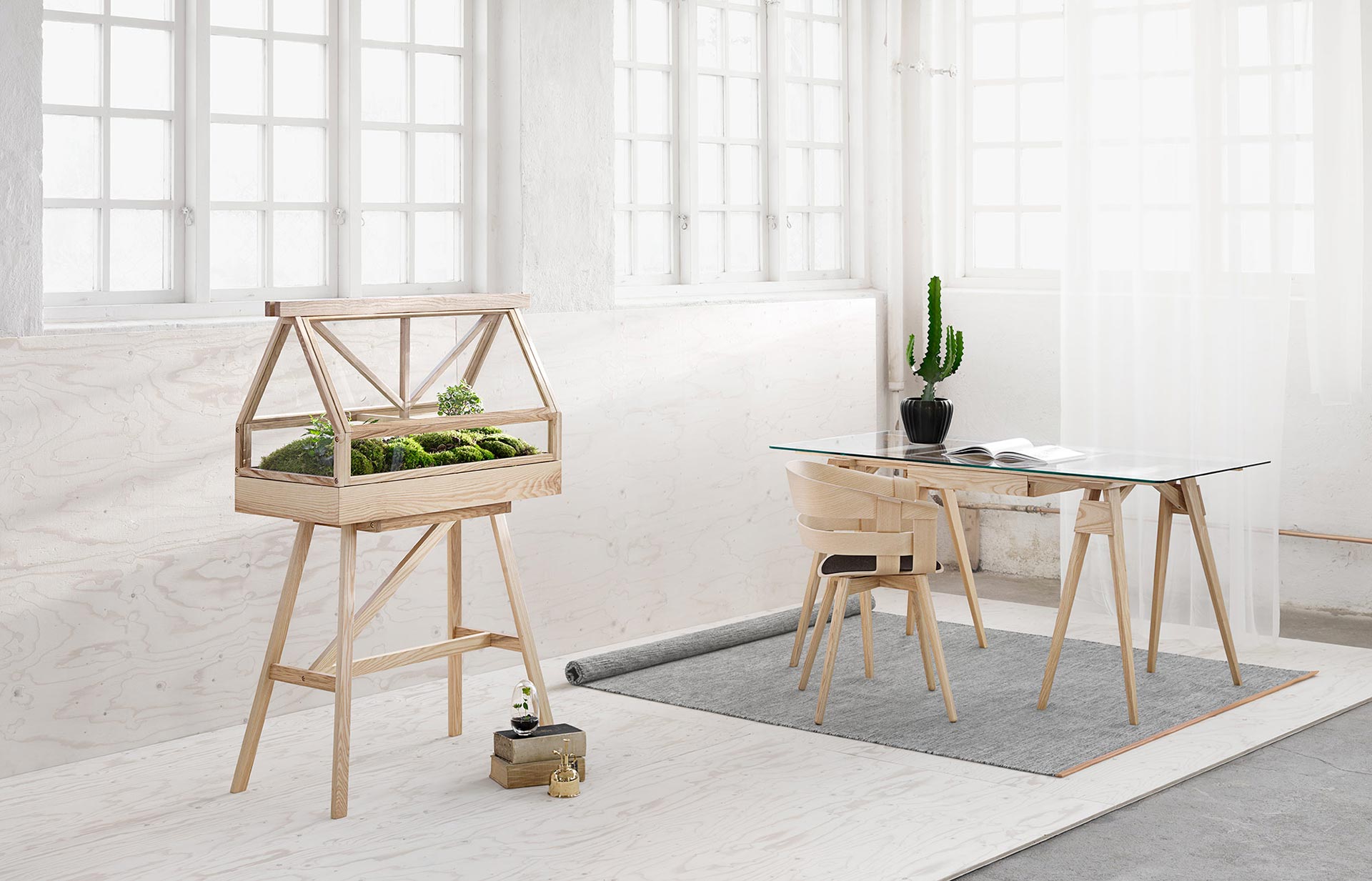 Scandinavian chic minimalism is a fantastic interior design movement, mingling Scandinavian style décor with a lifestyle philosophy of functionality without the loss of attractive form. Its elements are simple, attractive, well-designed, and most of all, useful.
Now, thanks to Bangkok-based design studio Atelier 2+, even if you're living in limited space, be it in a condo, apartment, or other forms of small space living, you can take advantage of their 'greenhouse' terrarium in order to bring a miniature garden inside your home.
Presented at the 2017 IMM International Interiors Show at Cologne, Atelier 2+ designed a sculpturesque method to bring color and greenery back into your living space for a calming, natural environment. With this in mind, they created a beautiful and simple way to accomplish that task with this solid, attractive design.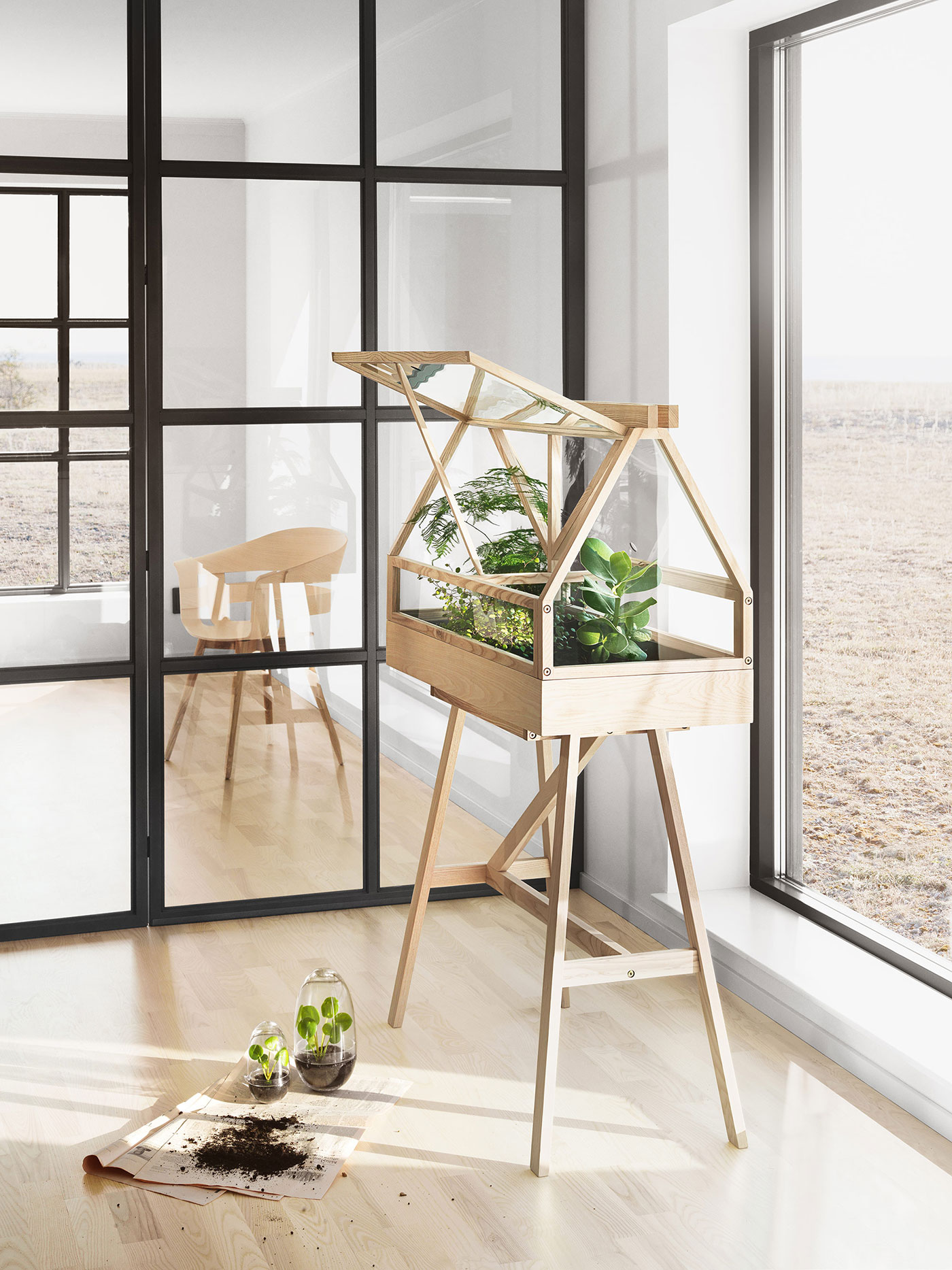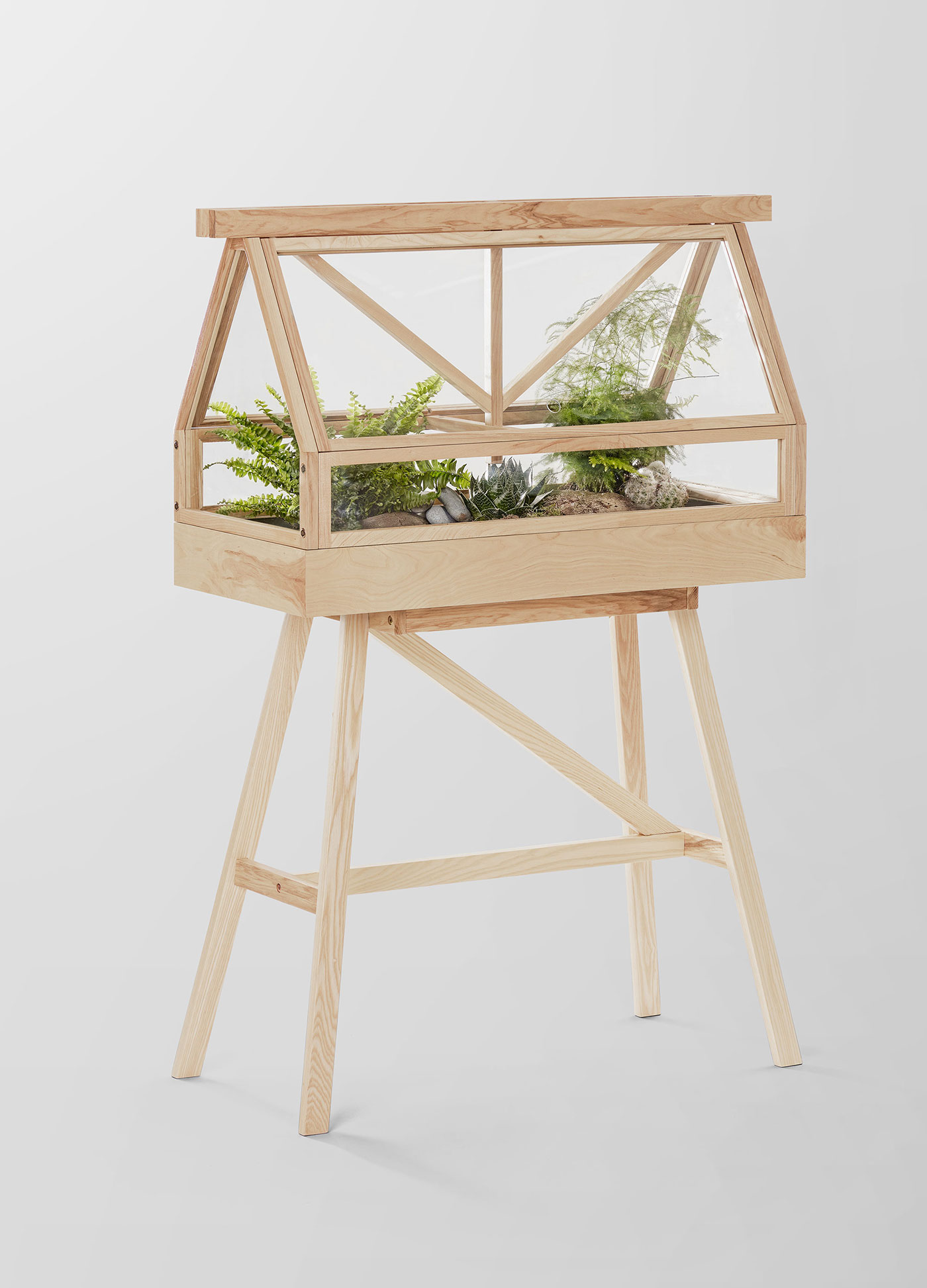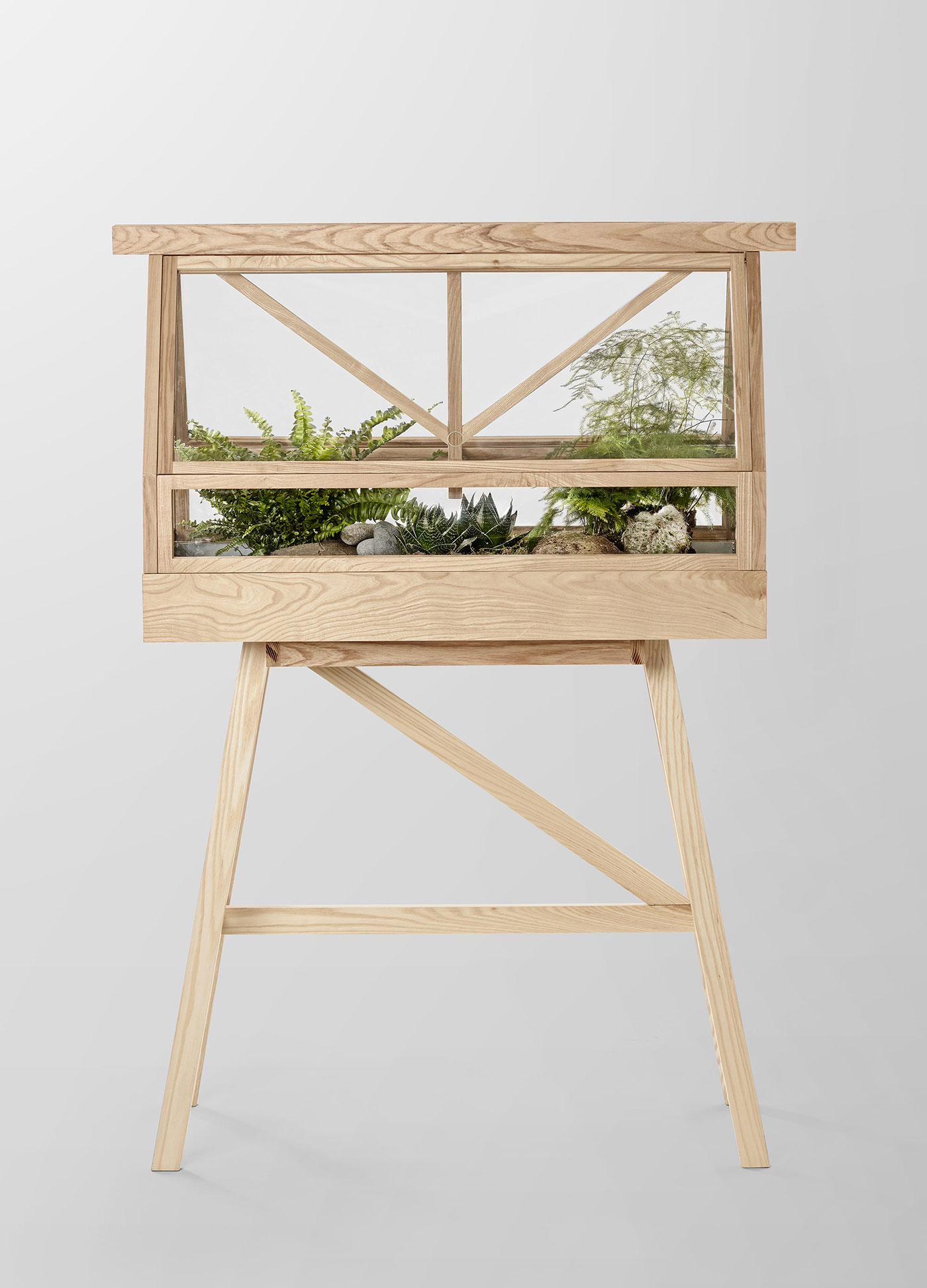 The decorative greenhouse for indoors is built from solid ash timber, and has a small footprint, taking up only the space necessary with no extra frills. The greenhouse itself is quite fashionable with such light wood, allowing it to integrate well with many existing home design choices while also hiding the galvanized metal tray to securely support the dirt for planting.
Both of the 'rooftop' panels open, allowing easy access to tend your plants, and can be secured open if needed. The build quality is exceptionally solid and sturdy.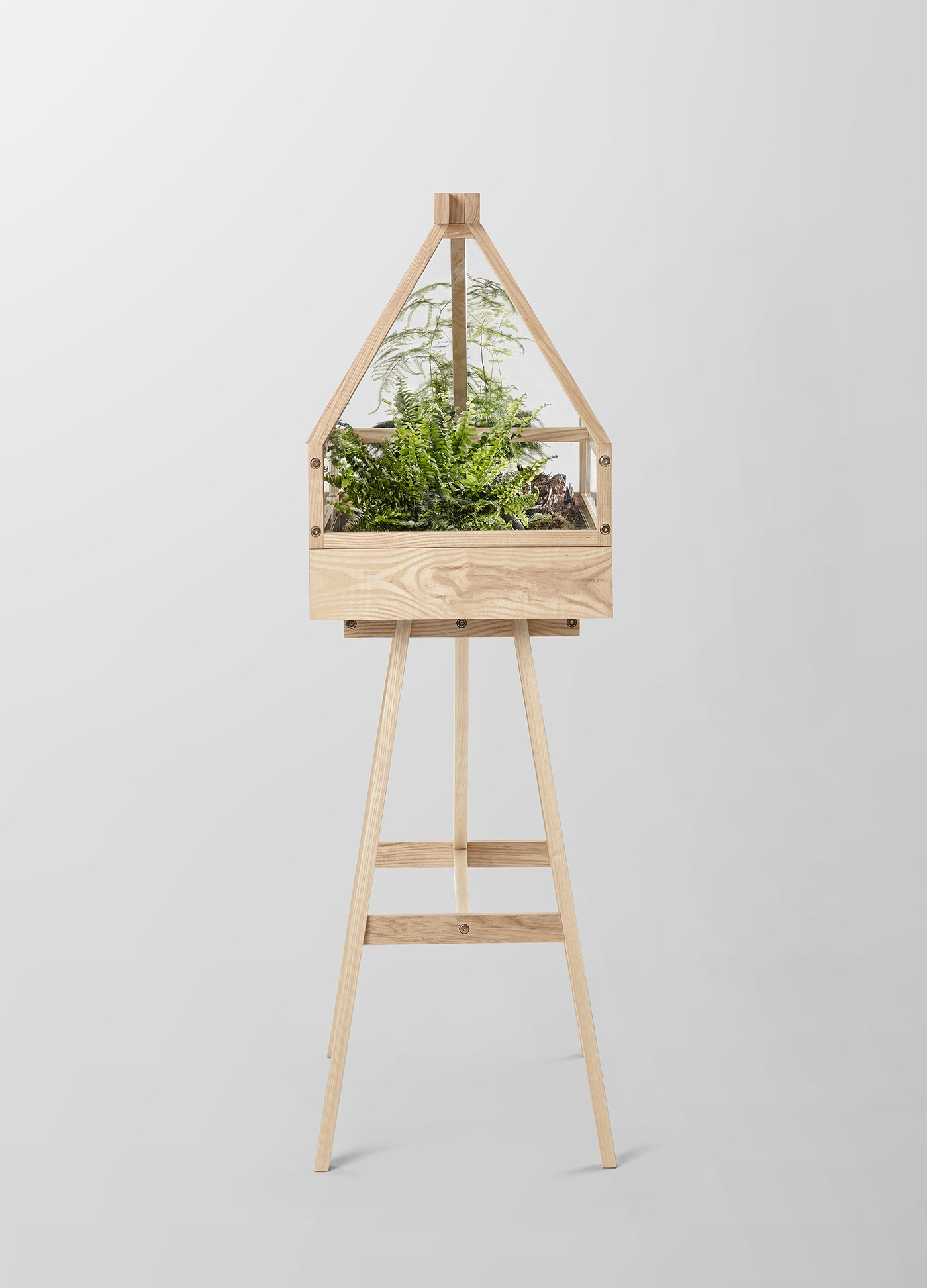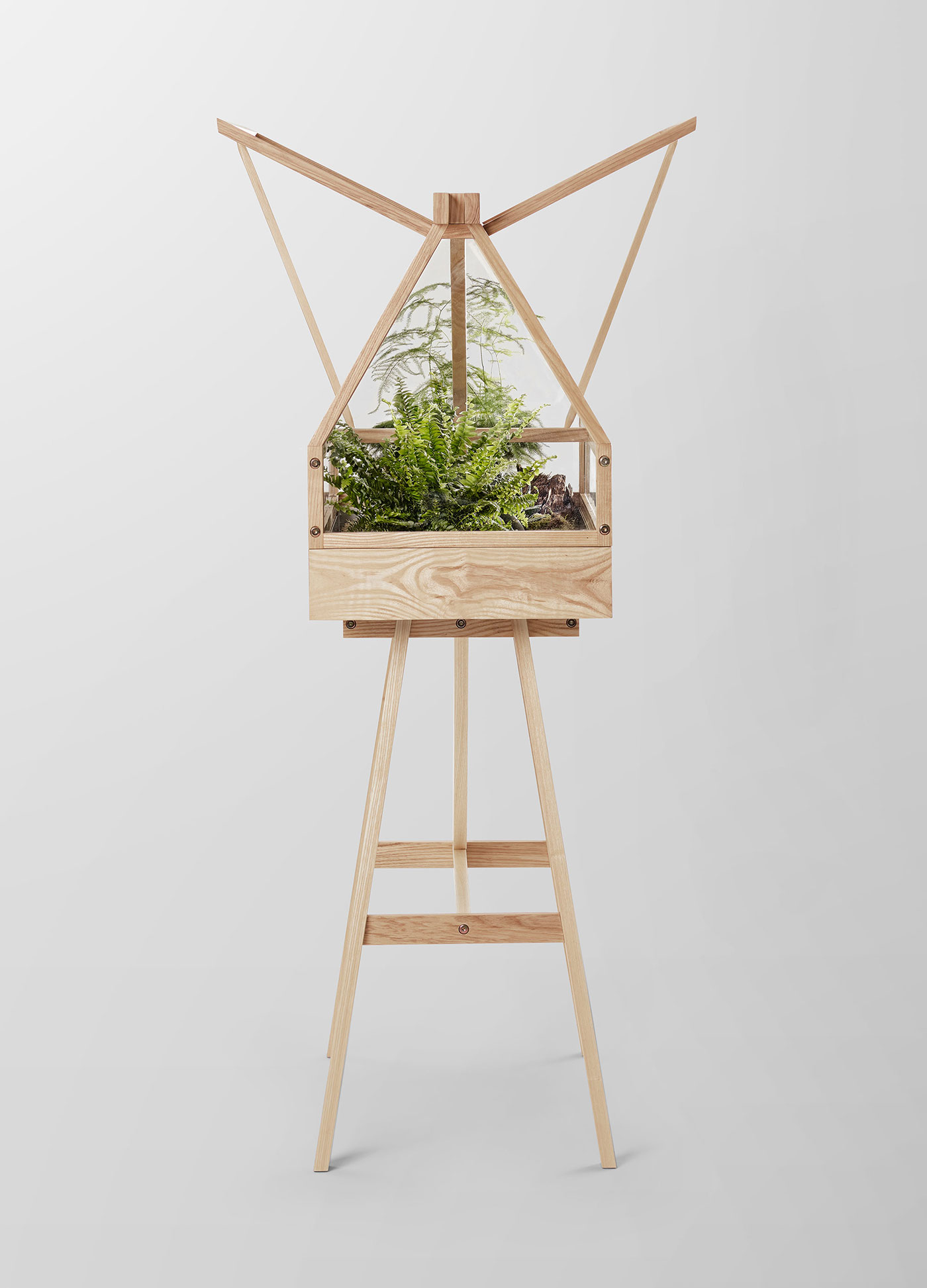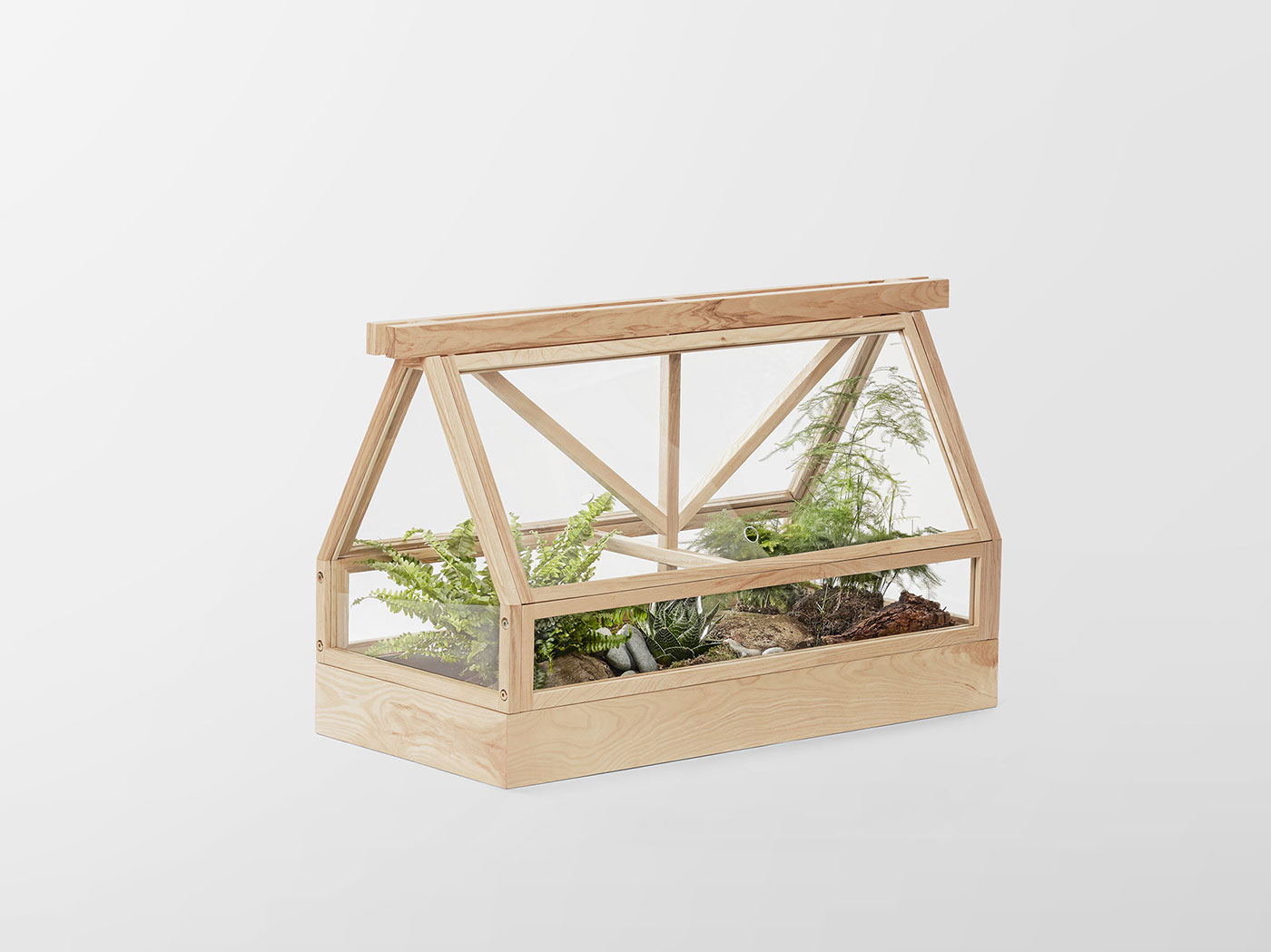 While small enough to fit in a size-conscious home, the interior is large enough for multiple plants in unlimited arrangements. Place yours near your kitchen and grow herbs for fresh home cooking. Plant vibrantly colored flowers for any room's instant beautification. For a fresh twist on the mini-zen garden, plant a bonsai tree and fill the rest with smooth river rocks and garden moss.