This spacious apartment in Brianza, Italy belongs to a couple with two teenagers who was looking for a luminous living space that would enhance their family well-being.
They hired Bartoli Design to renovate the 210 sqm / 2260 sqft apartment on the top floor and to transform it into a family dream home.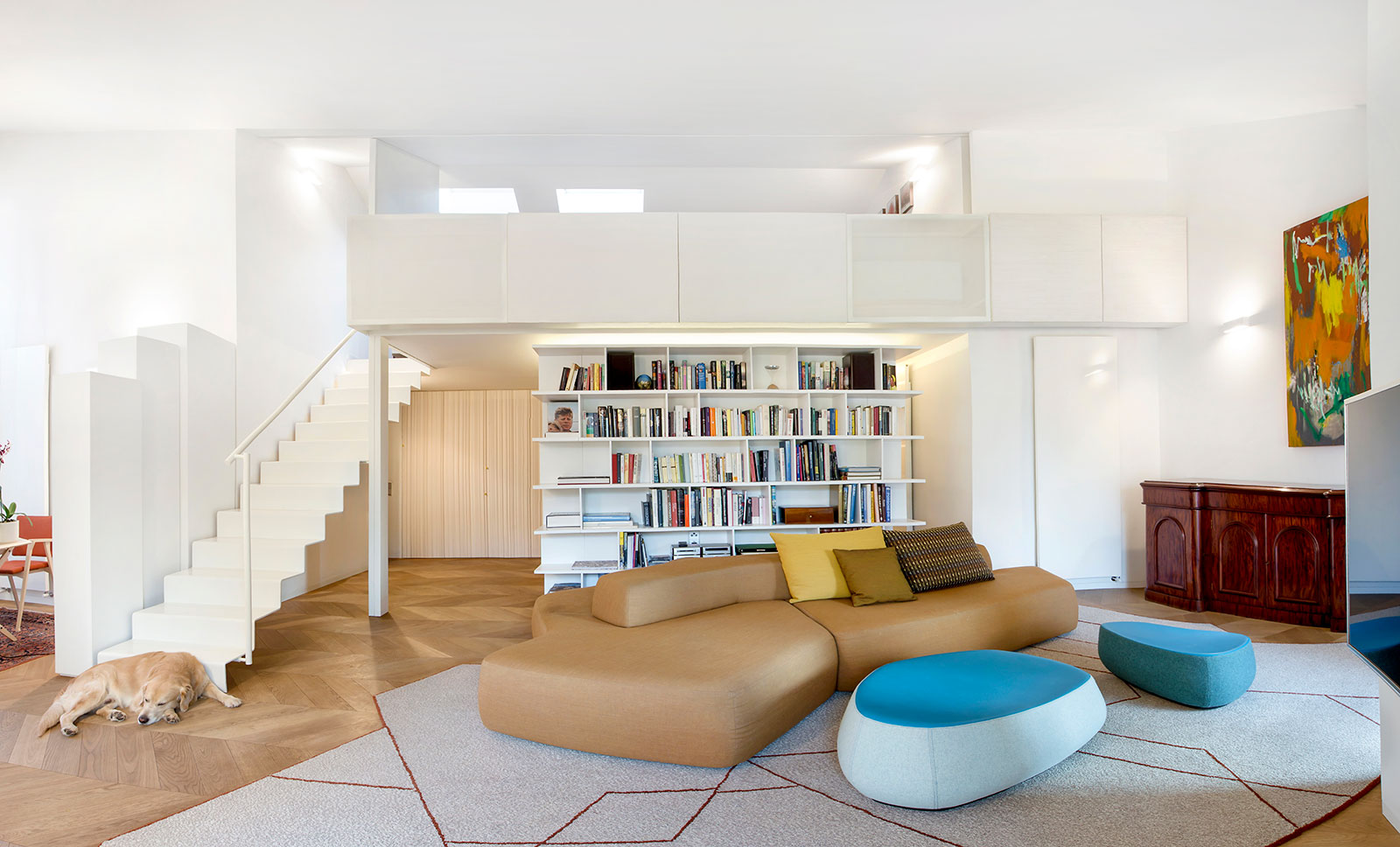 The dwelling had great potential with windows on four sides and a multiple-angled leaning roof so the architects created a new configuration with open plan living spaces.
They demolished all internal walls and the old mezzanine, moved the kitchen on the other side and replaced the corridors with sliding or pivoting parting panels. A new mezzanine with a light metal structure as access was built between living and sleeping areas.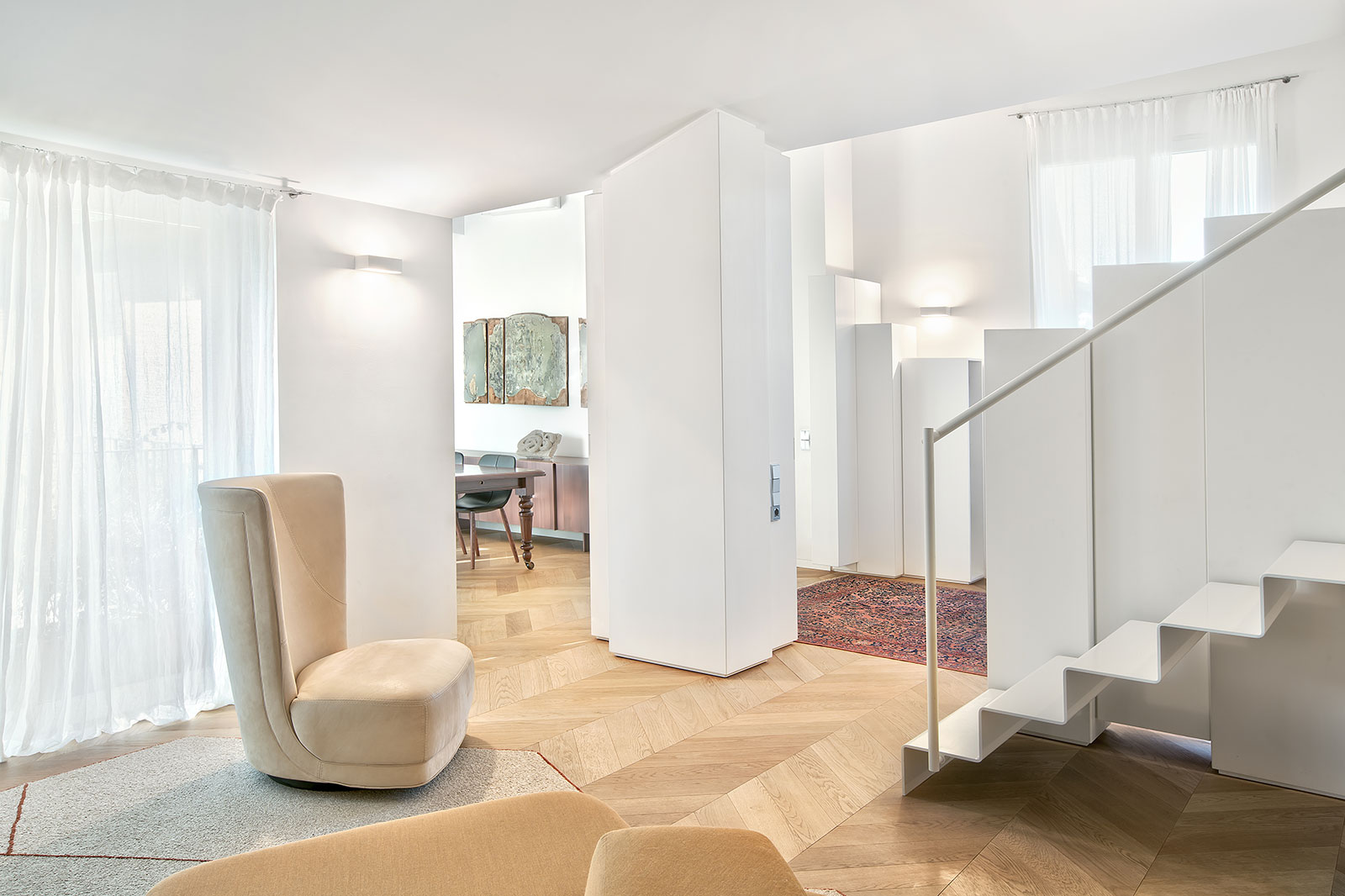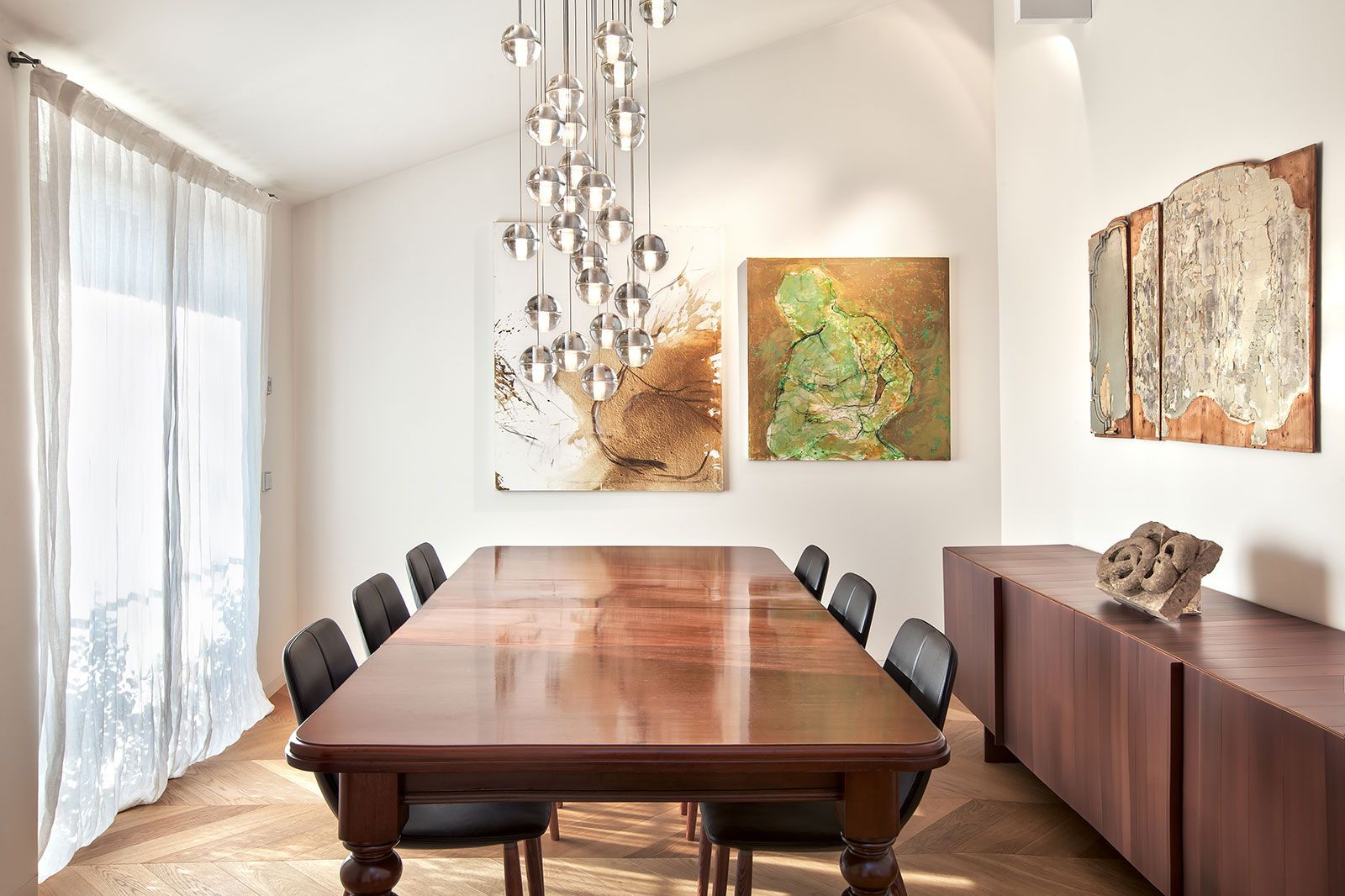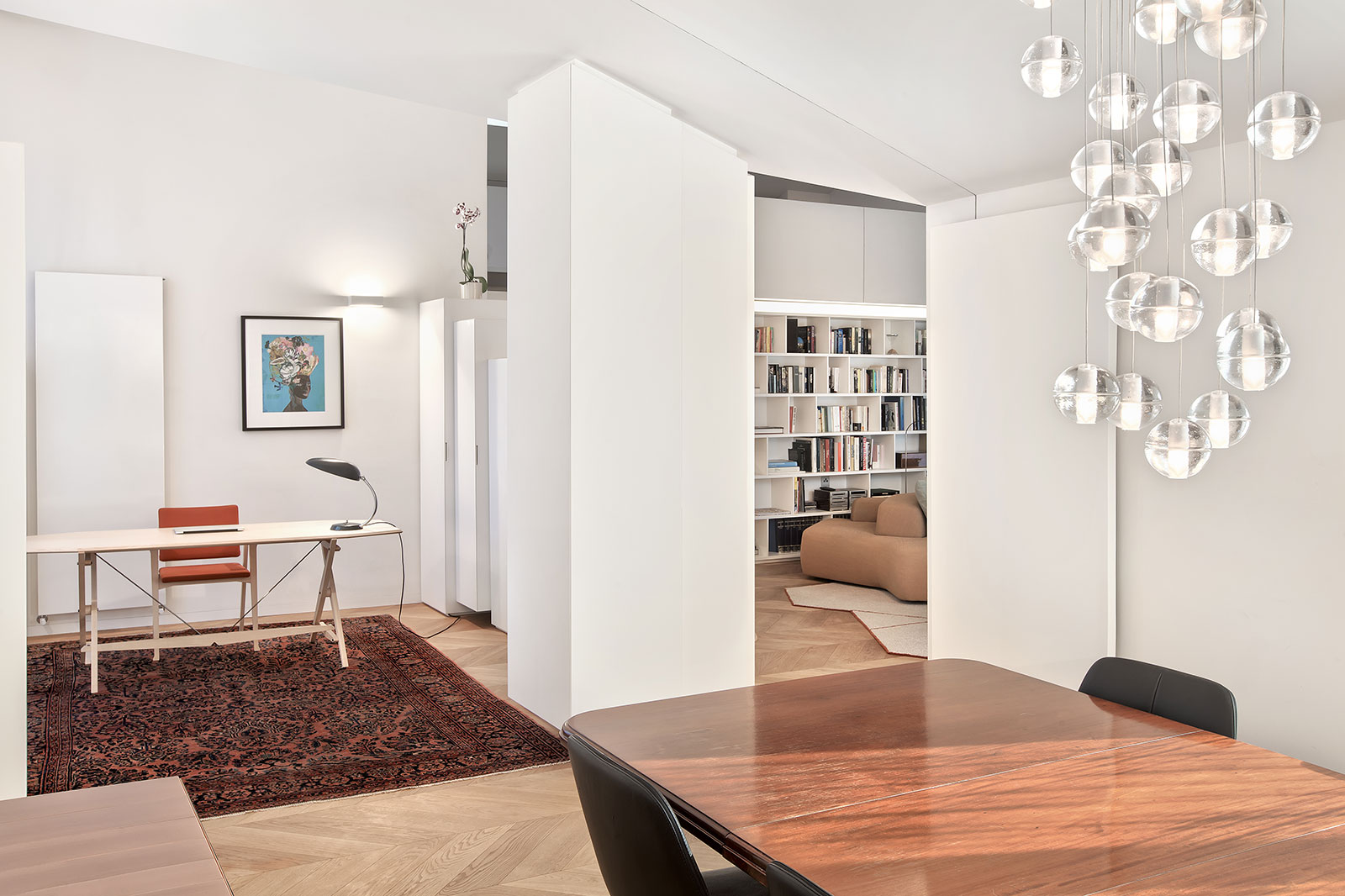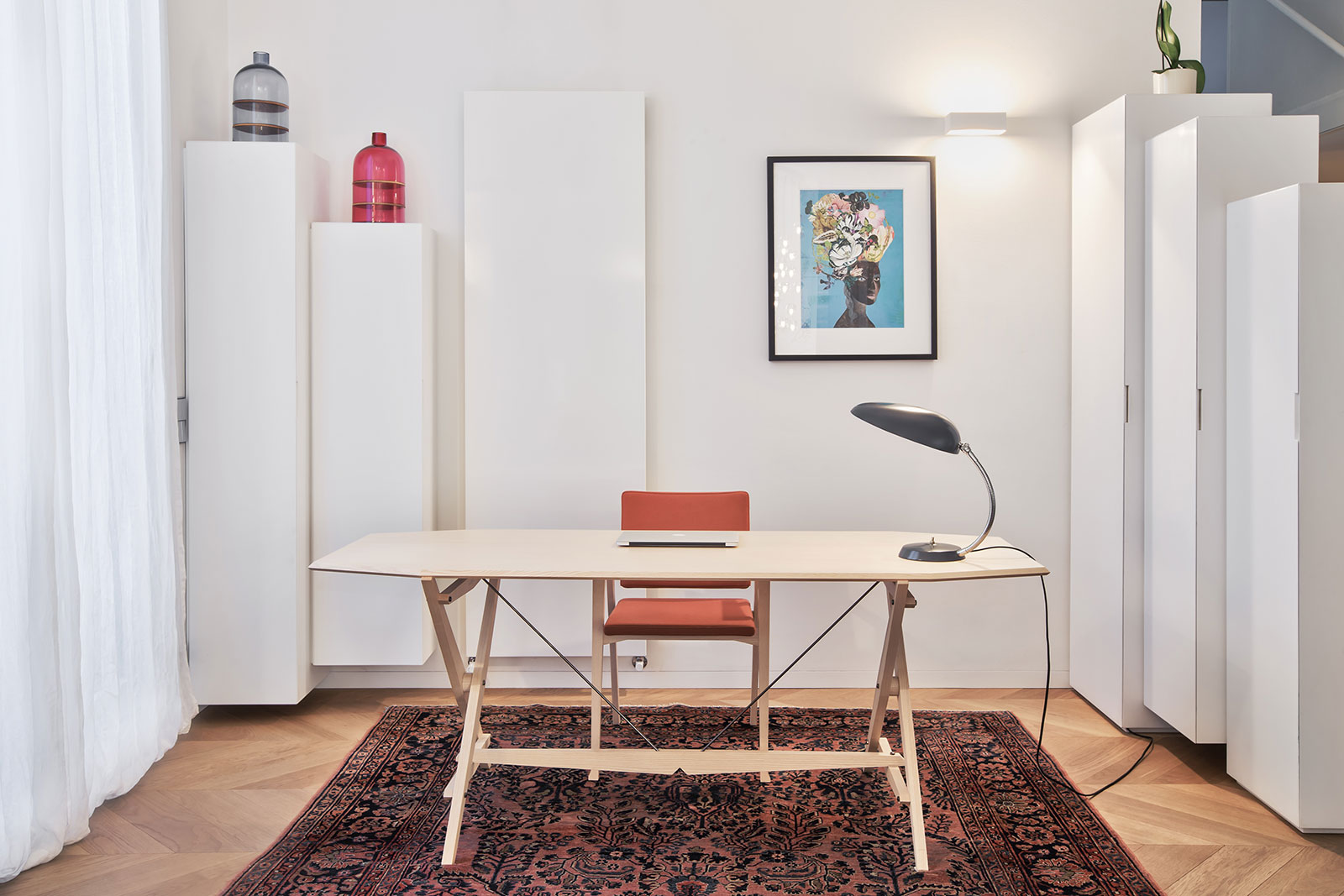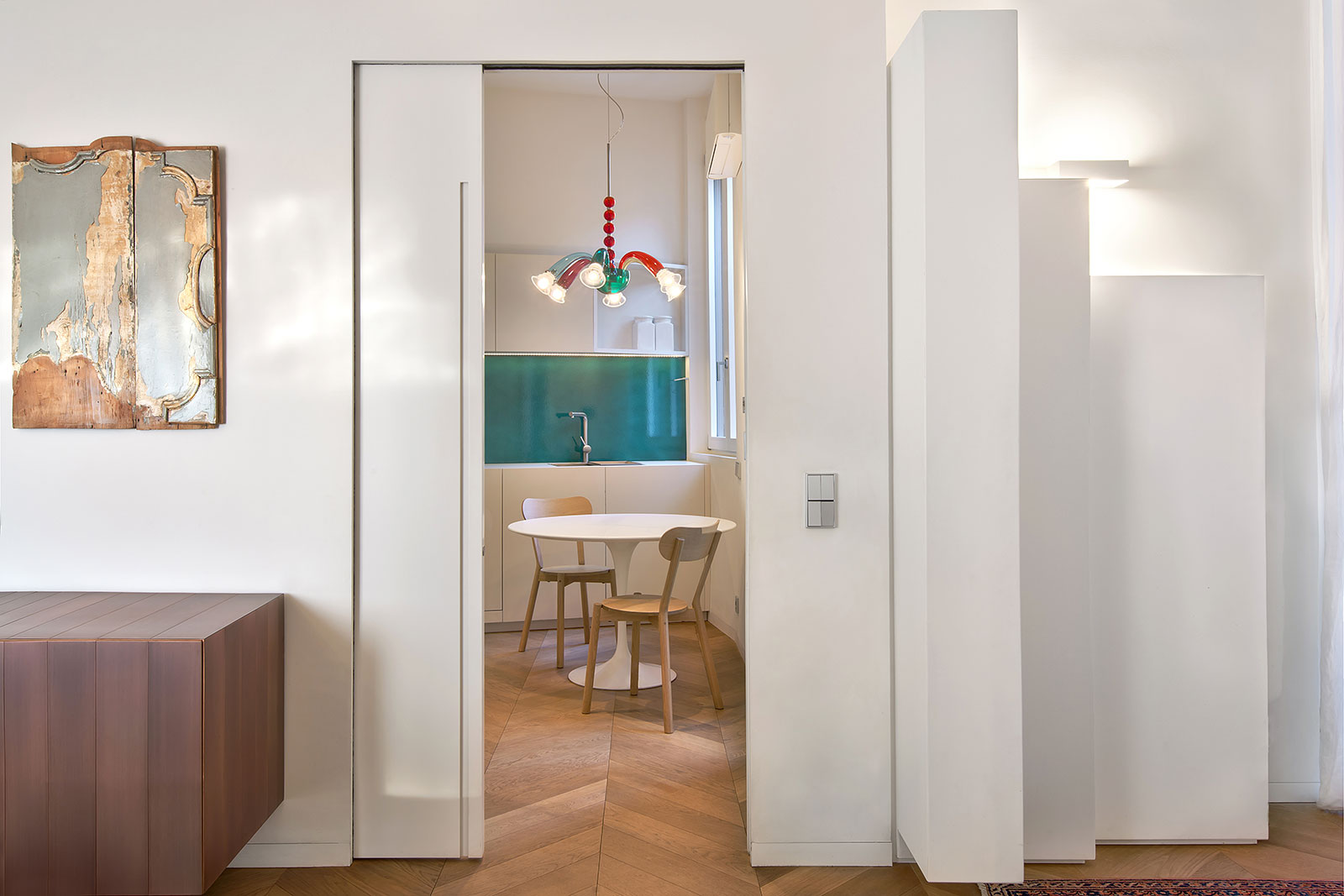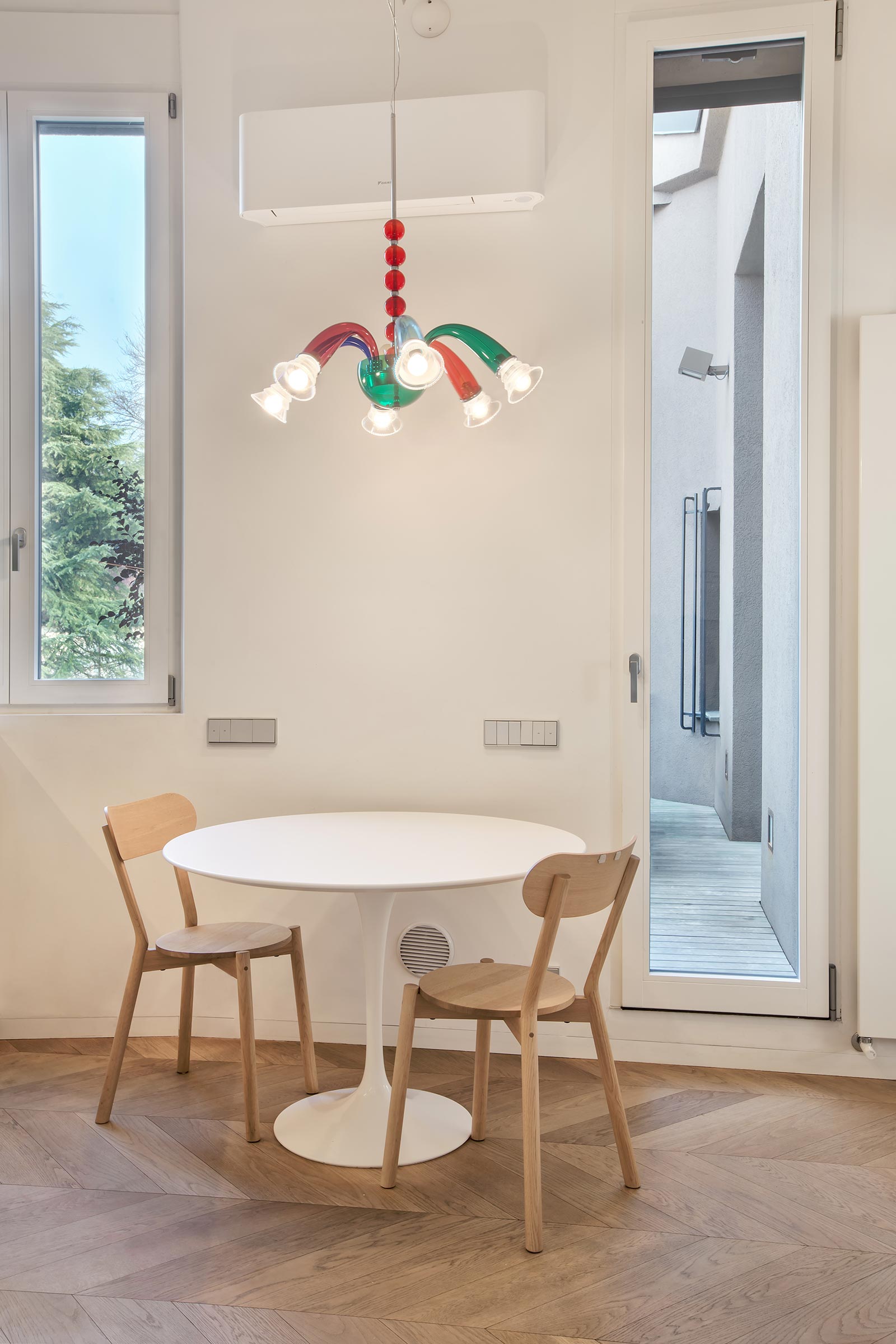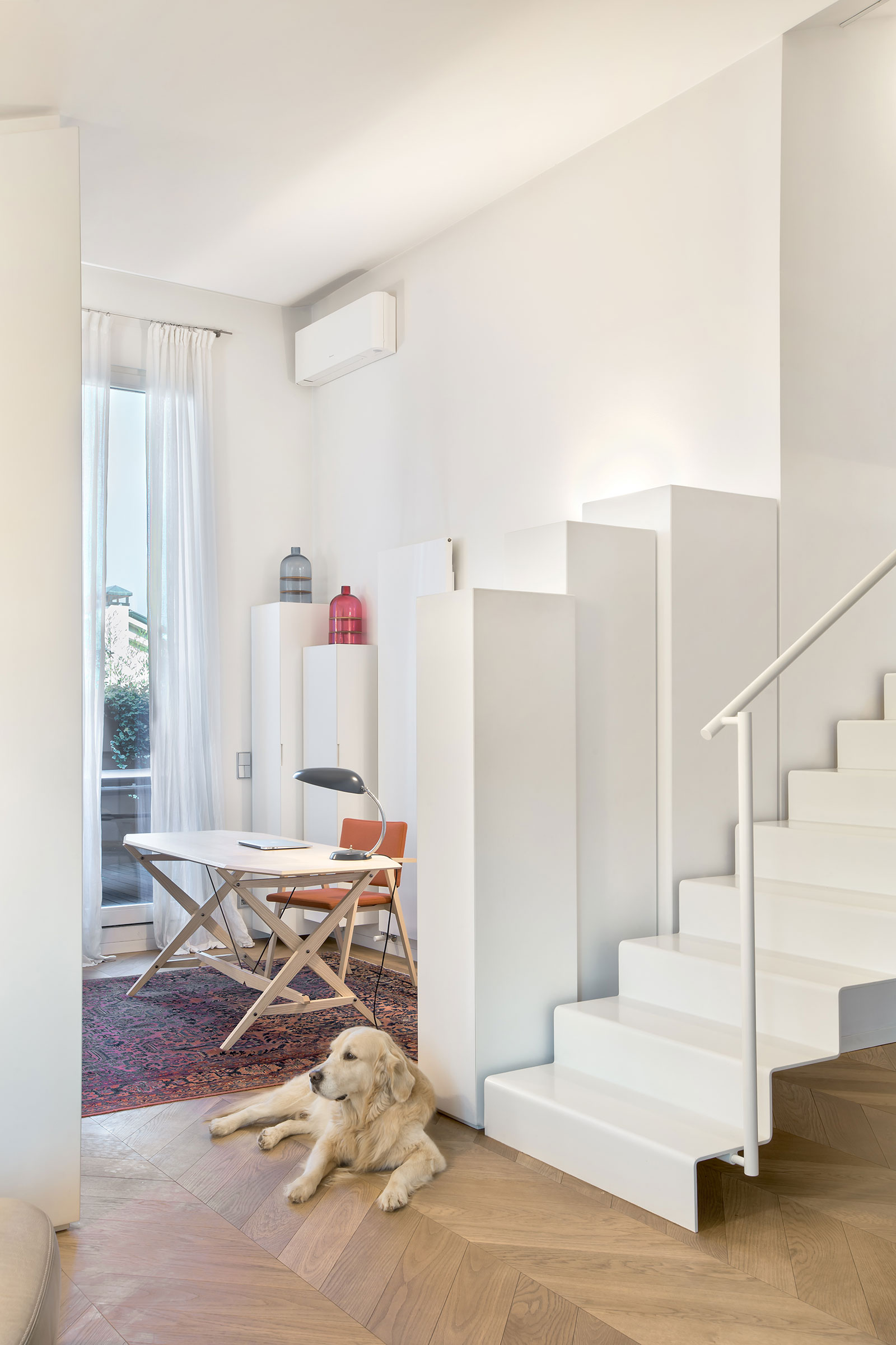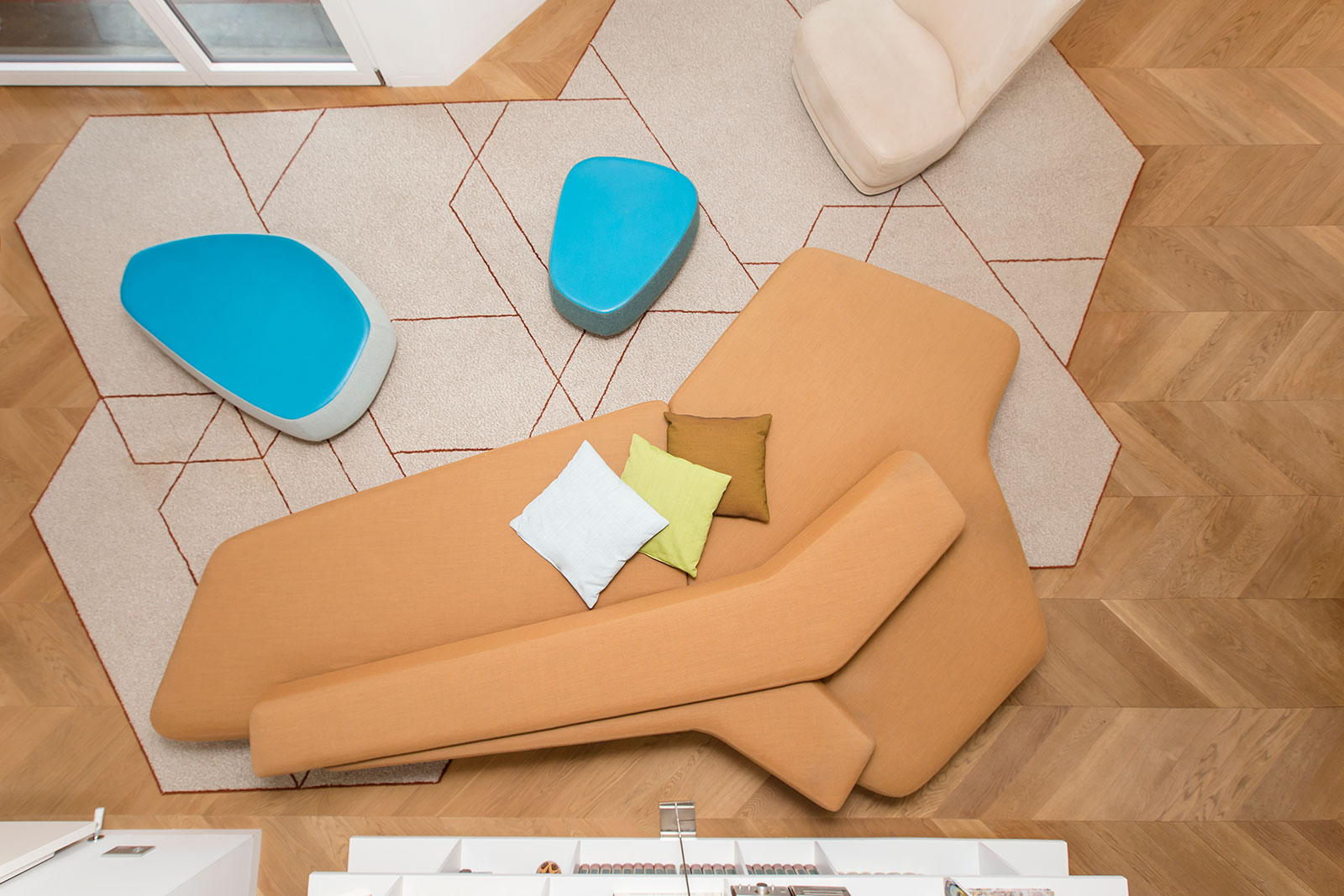 The white color prevails, developed in a palette of shades and sophisticated finishes: walls are decorated with clay paint and furniture pieces are finished with hand-brushed lacquers.
Natural materials are matched with the predominant white color palette. The floor parquet is made of oil-finished oak wood in Hungarian herringbone geometry and micro-granulated cork is used to cover two walls in the children's bedrooms in order to make them sound proof.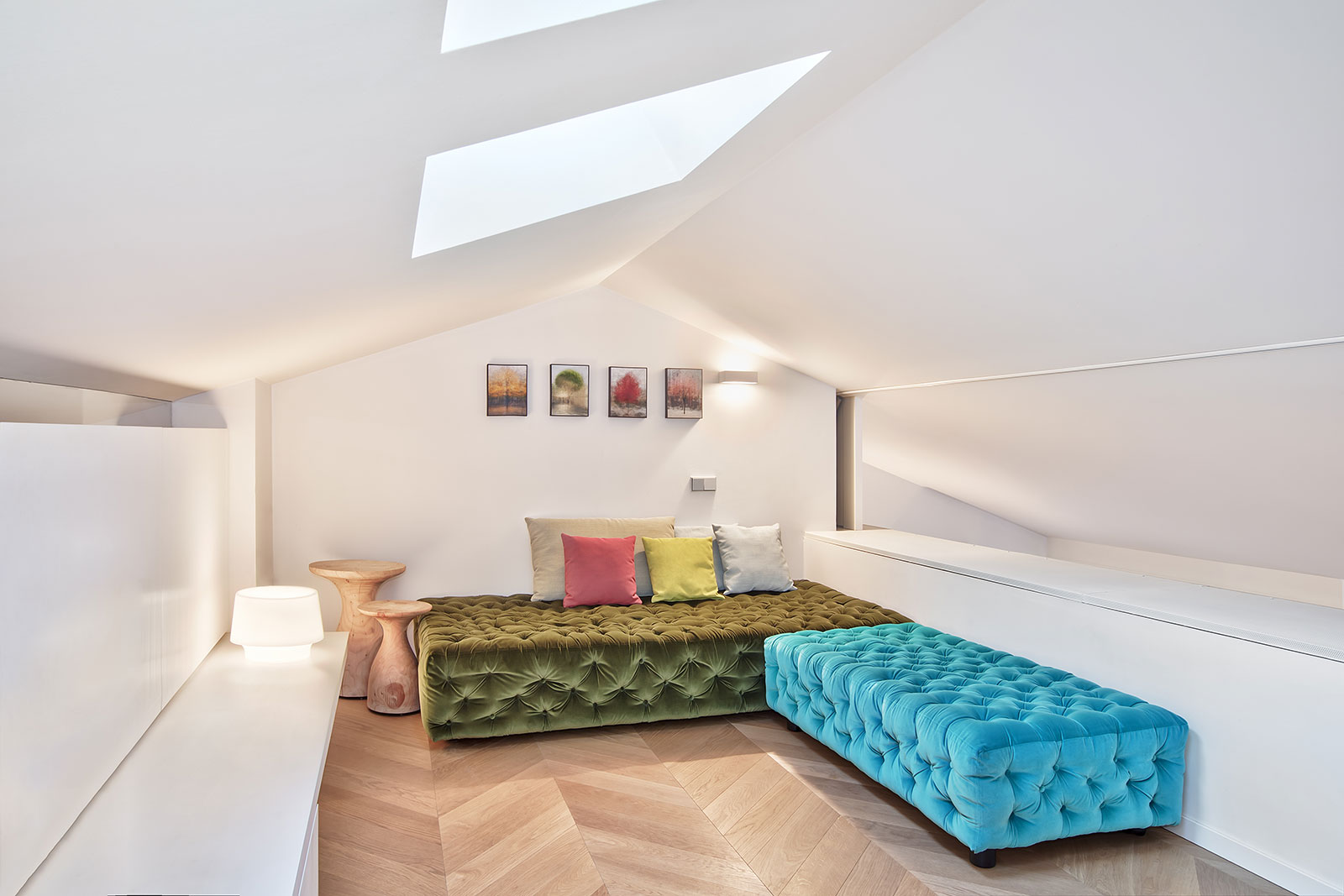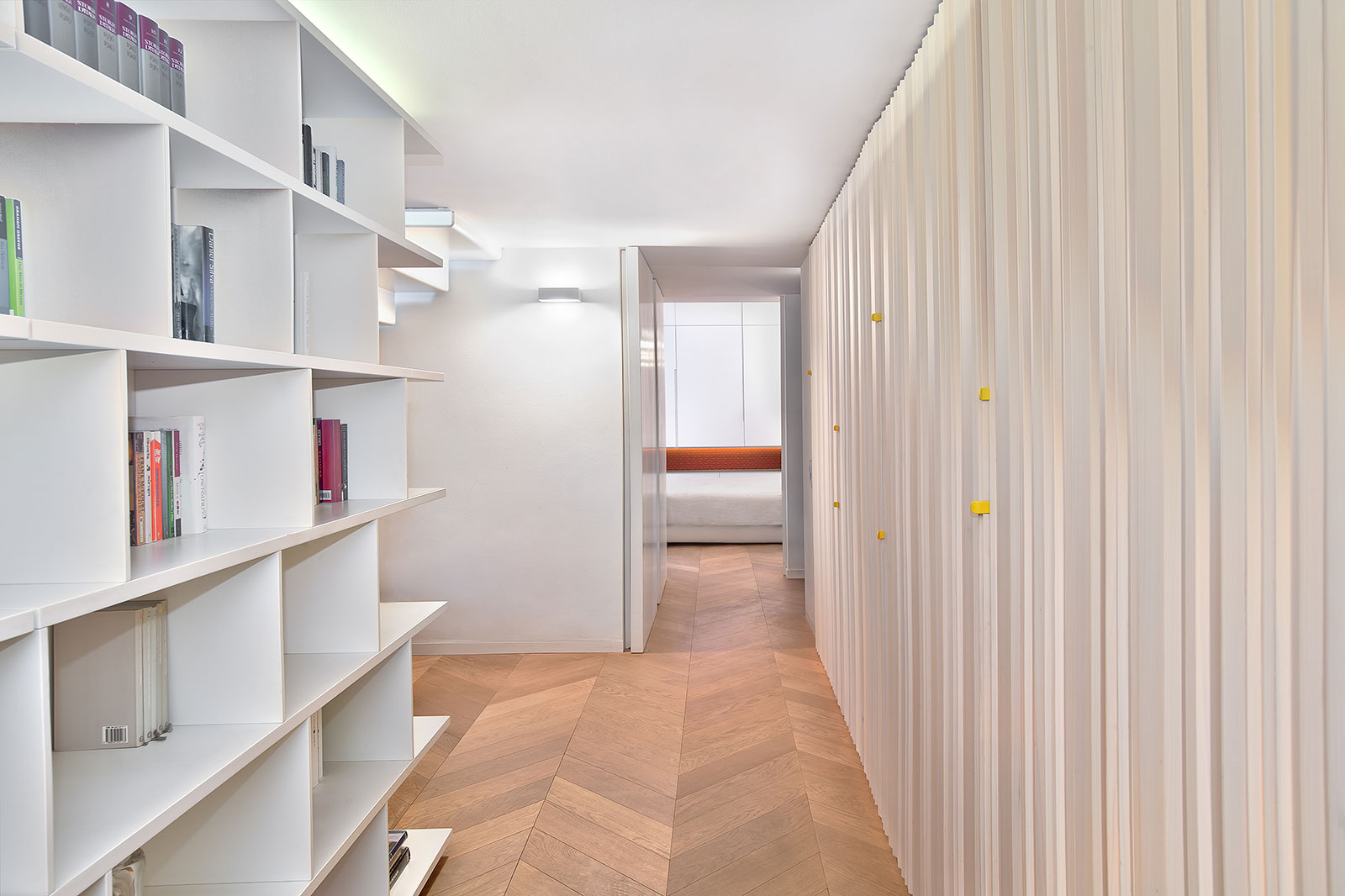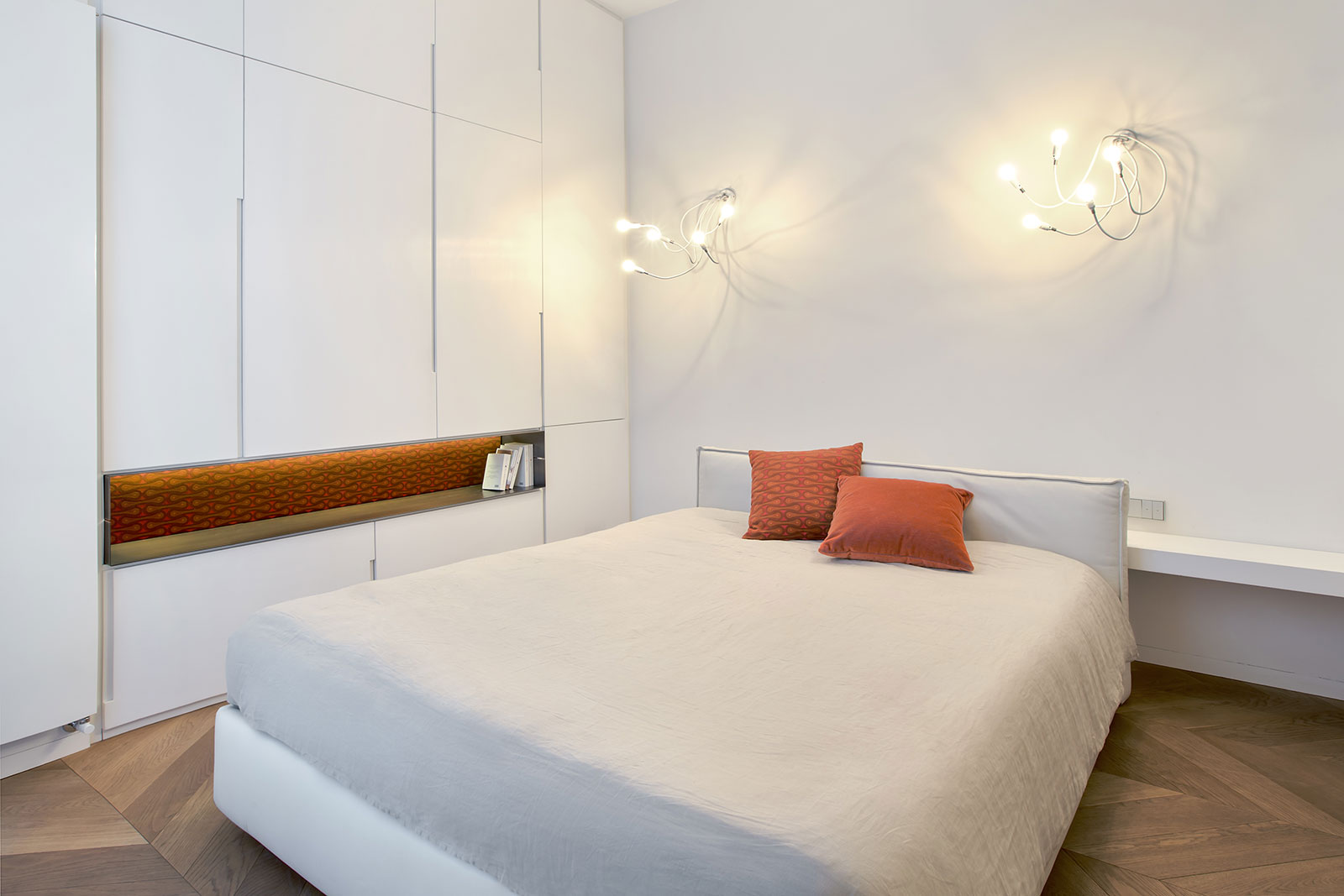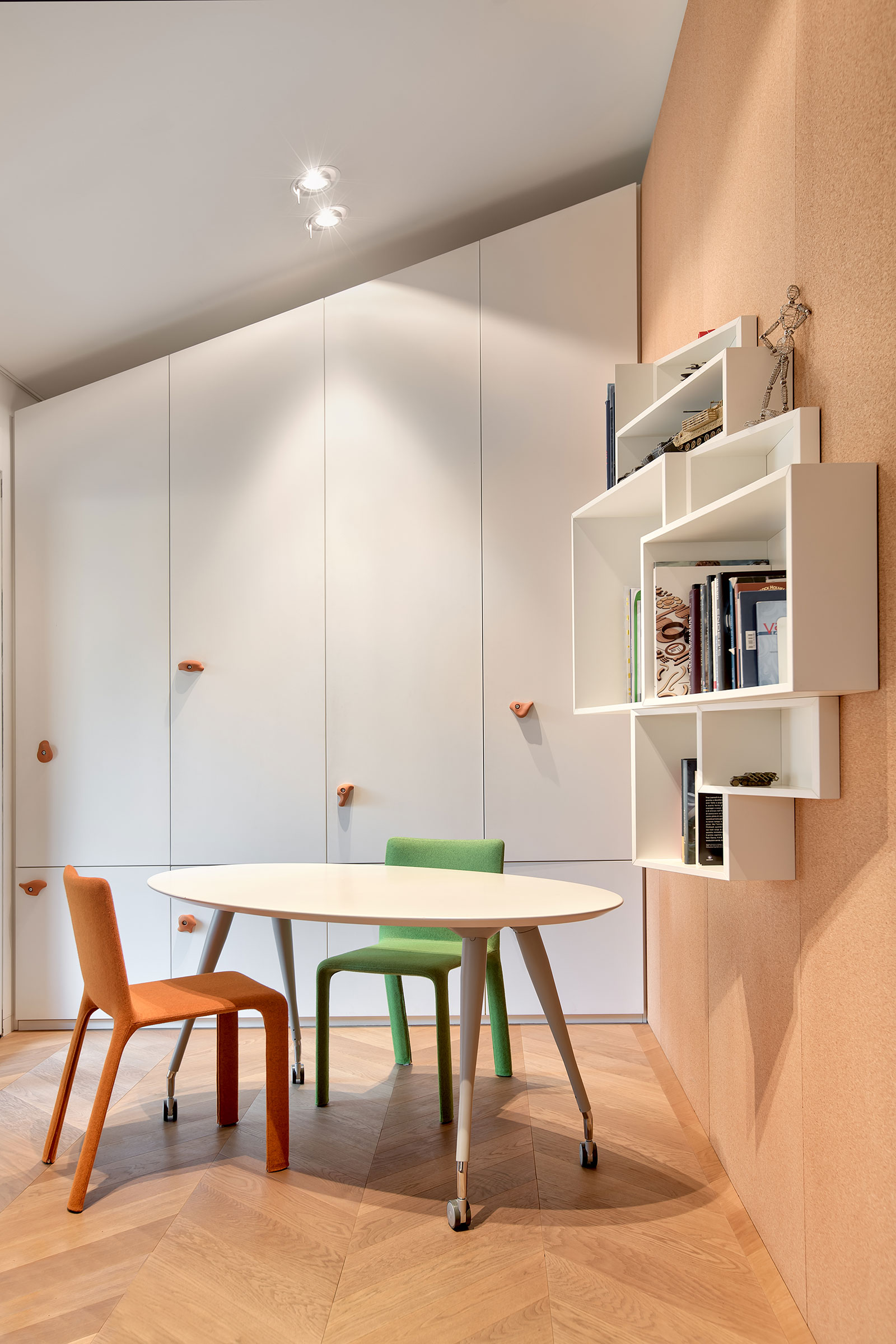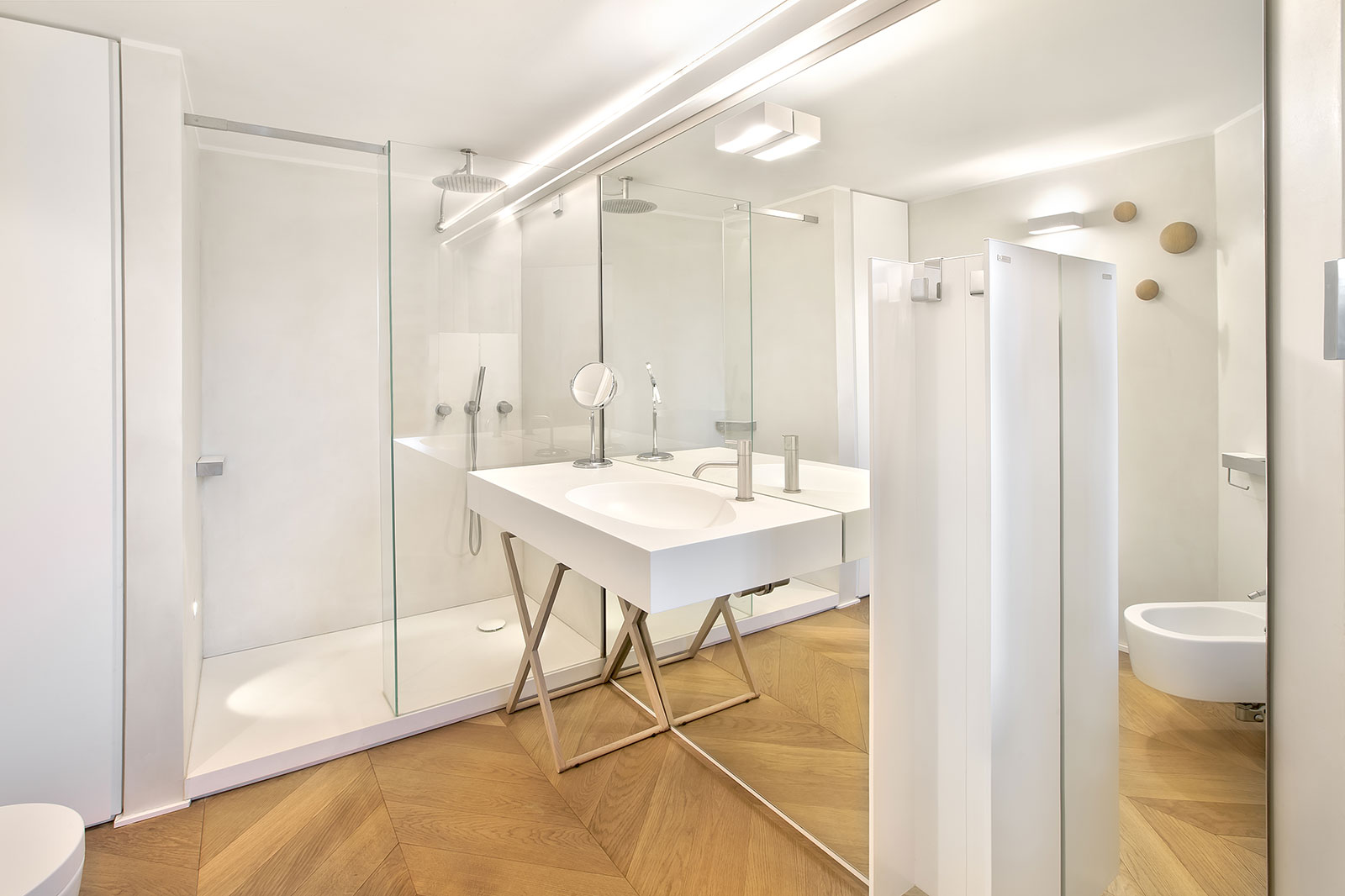 Image credit: Diana Lapin