Wow! We are completely floored by this beautiful apartment. Belonging to the designer Athena Calderone, and located in Brooklyn, New York.
This resplendent home is full of wonder and intrigue, and it is definitely one of our top 10!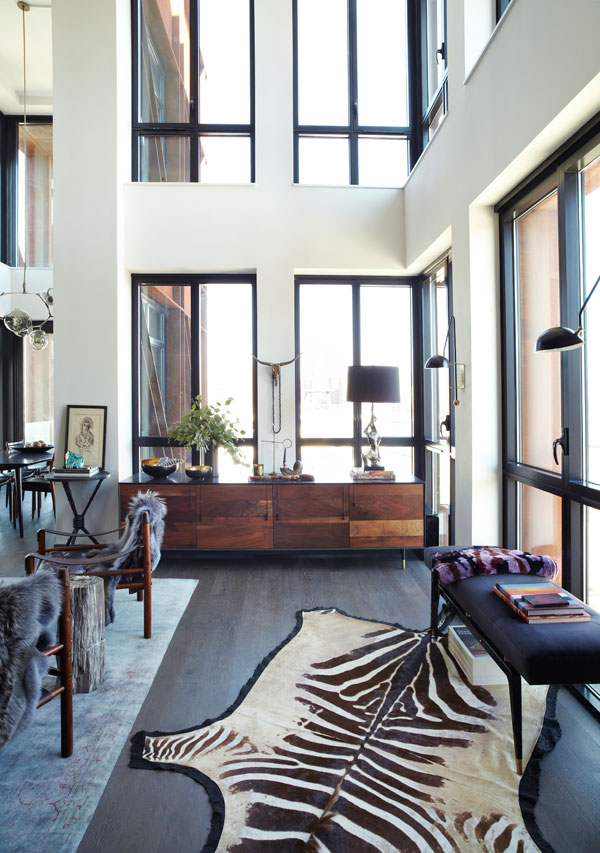 Just look at those sublime windows…… and the wooden console which is absolutely gorgeous with its richly colored wood, and black and gold legs (a fabulous detail).
The animal skin rug sits at an angle, bringing an impromptu feel to the design, and a bench sits perfectly by the window, creating a window seat experience.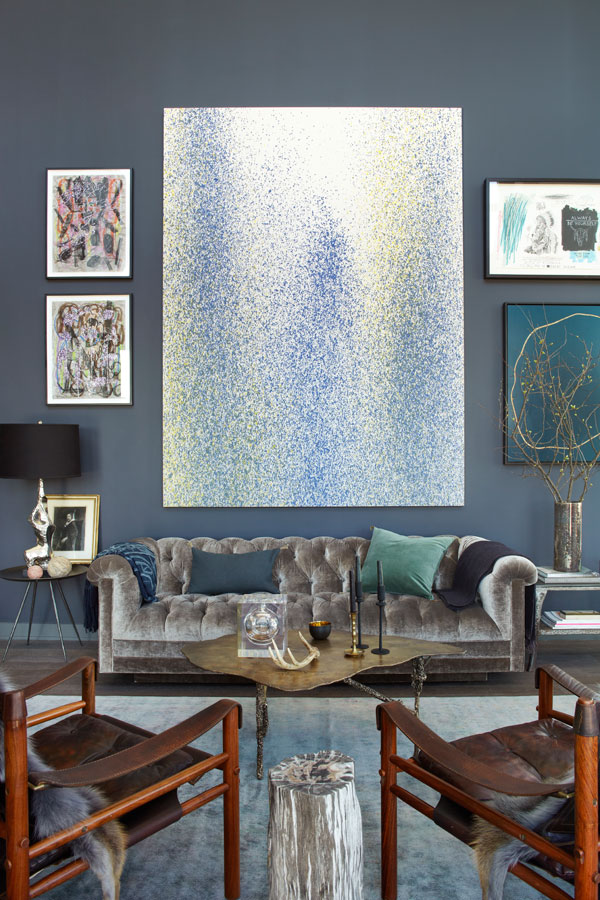 The sofa in this beautiful apartment is all kinds of luxurious, and the leather safari chairs are just awesome.
In the middle, a gold table fills the space, and if we called this table unique, we would be doing it a serious injustice. It is like no other table we have ever seen before.
A collection of artwork adorns the wall, framing this amazing design, and complementing the color of the plush area rug.
Vases, candlesticks, and doodads, fill the fabulous tables, adding so much character and mystery to this glamorous room: just WOW.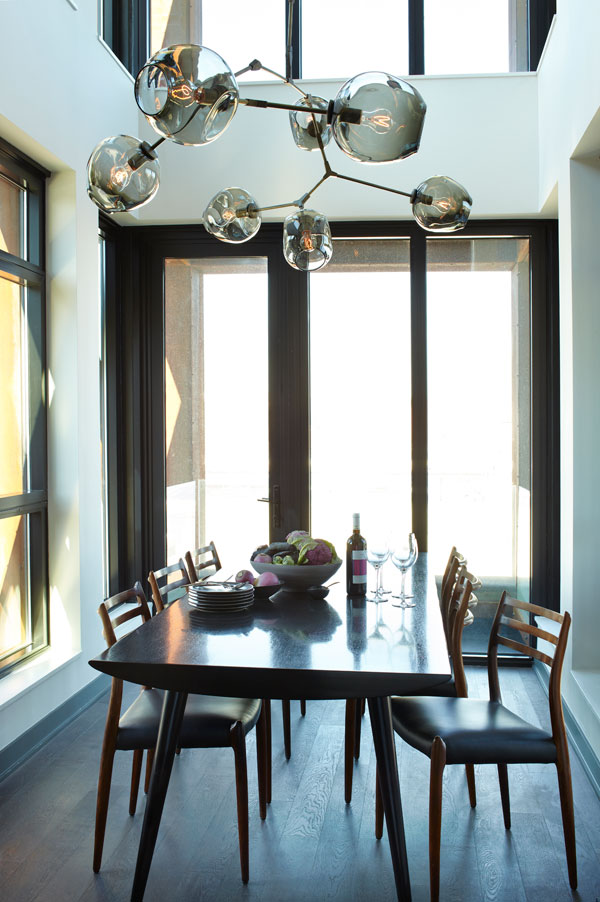 The dining room is sleek and polished. A lovely wooden table is surrounded by fantastic wooden chairs with leather cushions. We love the angles and curves in the furniture, and the way all the legs come to a point. It's a small, but huge detail, and it adds so much interest to the room.
A phenomenal ceiling light hangs over the table, framing the space, and contrasting the sharp points in the room.