Ah, another impressive and swoon-worthy home conversion. What was once a bank turned insurance company is now a beautiful and contemporary apartment. This stunning bank conversion is all thanks to Saukkonen + Partners in Helsinki, Finland. Just looking at the interior design here, you know you're looking at a modern home in Finland.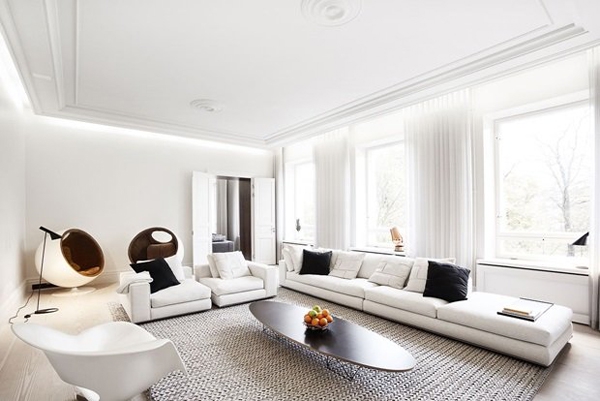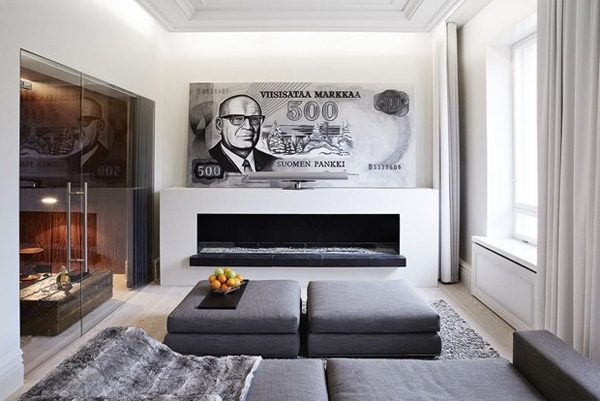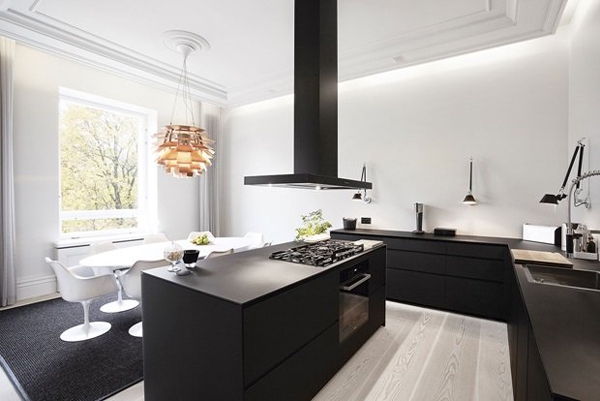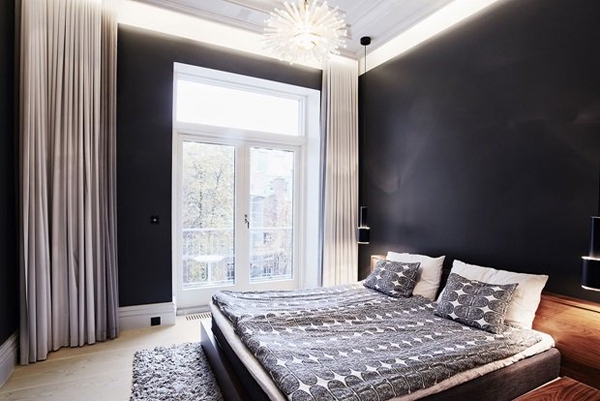 As big fans of Scandinavian design, we truly love the white on white seen throughout a majority of the home. With a few key décor pieces in the living areas, there's the perfect amount of contrast to break up the lovely white here. Even more, we really love the stark black used in the kitchen, bedroom, and bathroom. It's not too often you see a bedroom with solid black walls—how perfectly modern!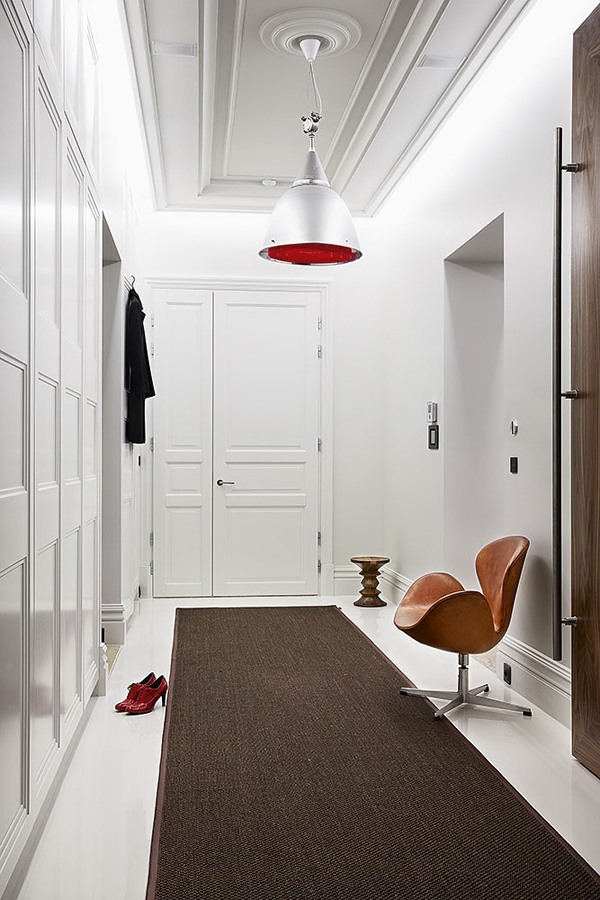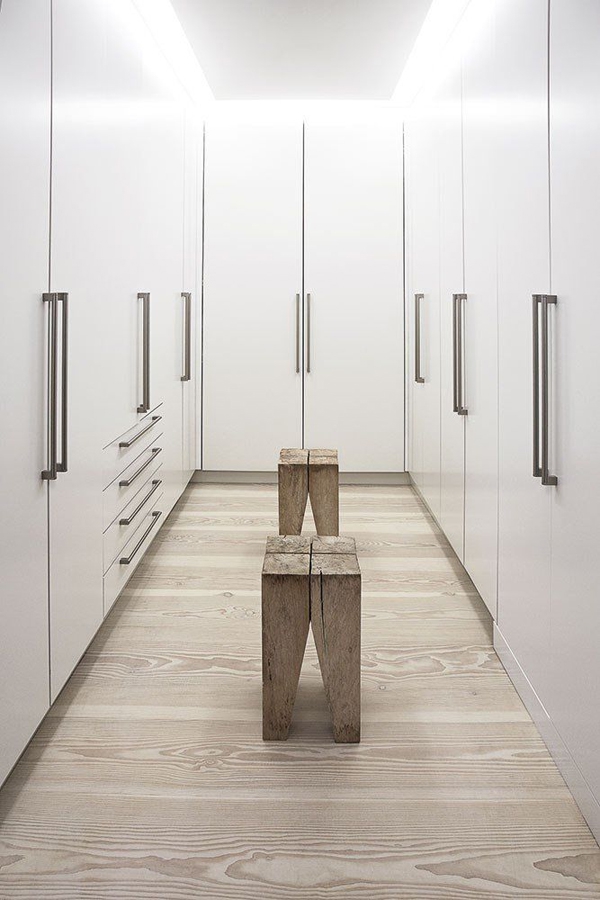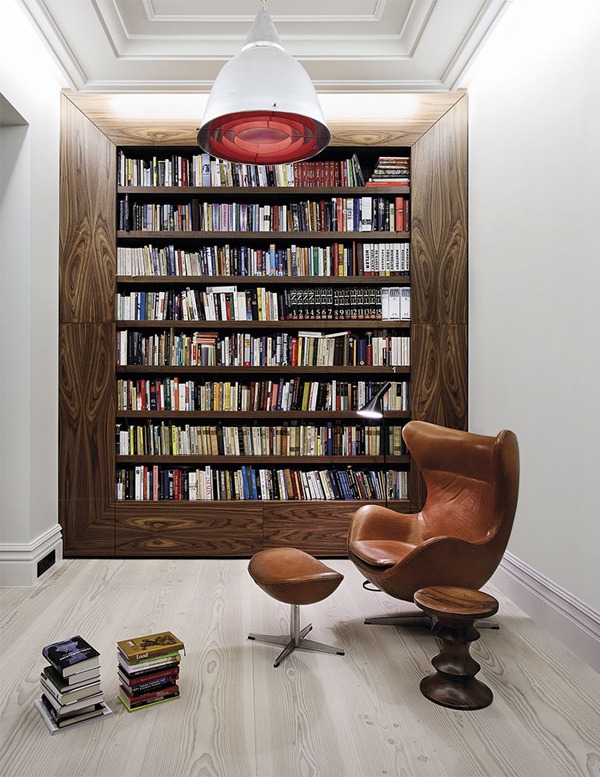 One area we really love in the home is the library created in one of the corners of the home. The darker wood and brown furniture looks stunning against the white. We love how simple this actually is but how much of an impact it really has on the look of the home. Maybe that bookcase is where the vault used to be before the bank conversion!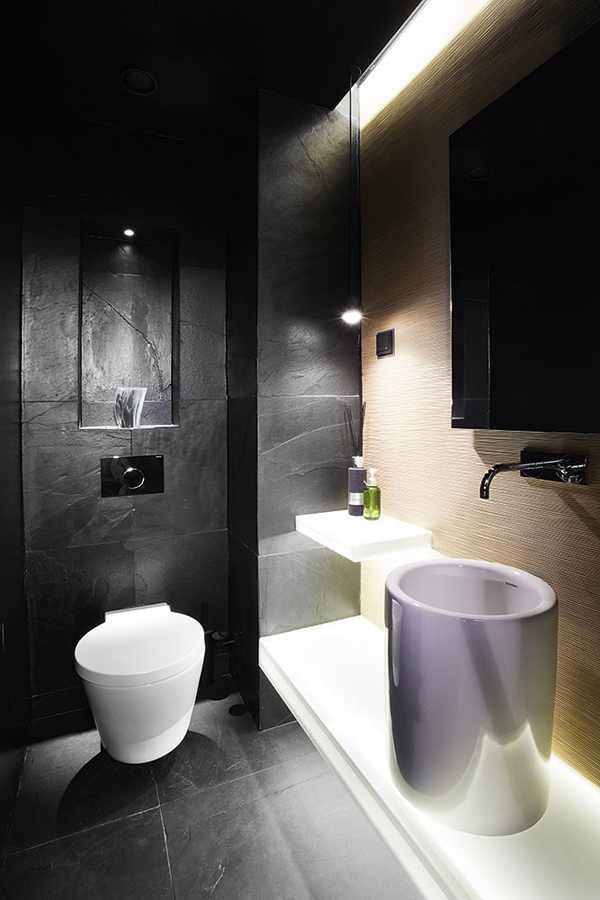 We could only imagine the amount of work that went into this conversion, especially creating that awesome sauna in the bathroom. Of course, the Scandinavian inspiration in the décor and design could have shaved down at least a little bit of time.