Sometimes, when it comes to making a house a home, smaller living quarters are superior. Think about it: if you live in a smaller home, the chances are greater that you'll spend more quality time with your fellow family members, rather than retreating to your private space all the time. And if your smaller living space looks as beautiful as this attic apartment – well, chances are you'll feel pretty happy every time you're there, making for a truly great living experience.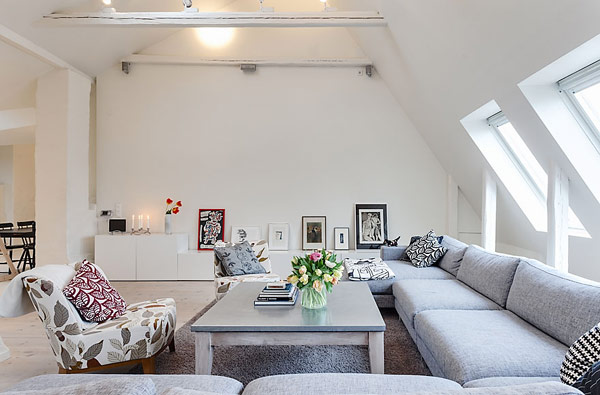 This lovely attic apartment is located in the heart of Stockholm, Sweden – and at 141 square meters, with a double-story living area, it's truly the perfect apartment design. Operating on a primarily white-gray color scheme, with lots of bright and colorful touches, this space's interior would surely cheer up anyone suffering from those famously cold, dark Stockholm winters.
The huge, wraparound gray couch in the living area, some cute patterned chairs and a large floor-to-ceiling bookshelf help give the apartment a truly cozy, yet chic ambience. The room isn't short in art: there are classic photographs and beautiful paintings along the edge of one wall, which gives the apartment an arty feel without the feeling of clutter. Four open skylights looking over the city complete the look.
There are many impressive, cut-out shelves, from the bookshelves in the bedroom, loft interior, and living area; to the wine cabinet in the kitchen. The dining area is start without being somber – the sole decorations (other than the dark, wooden table in the center of the room) are a lovely, large painting and a swirled, modern white chandelier. The children's' room also benefits from this minimalistic design – the dominant decoration in an otherwise unfussy space is a giant, colorful mural that covers one wall.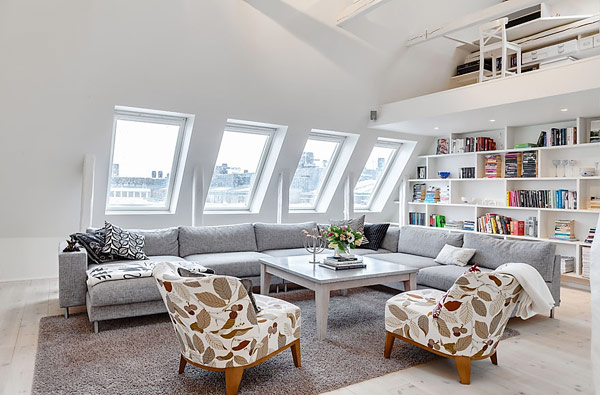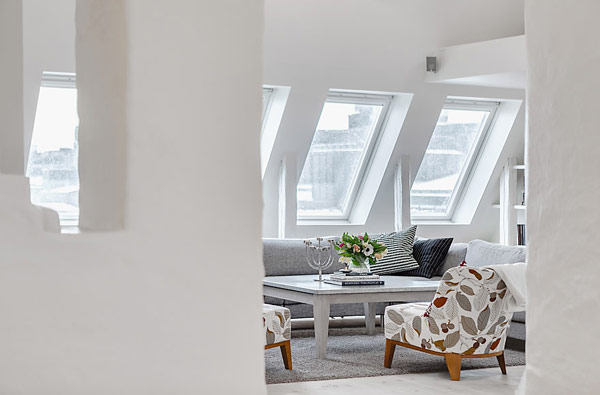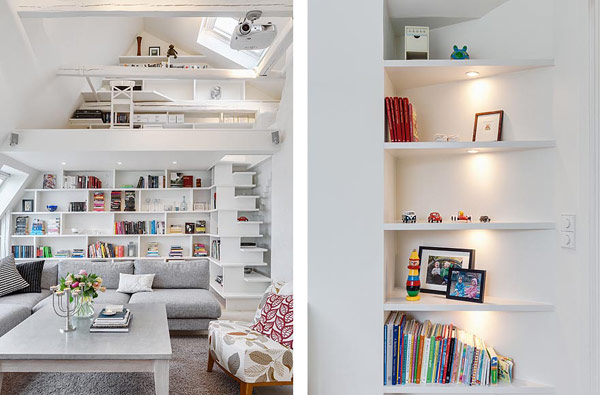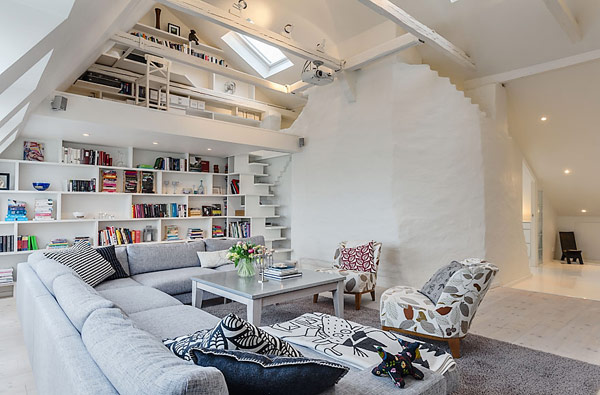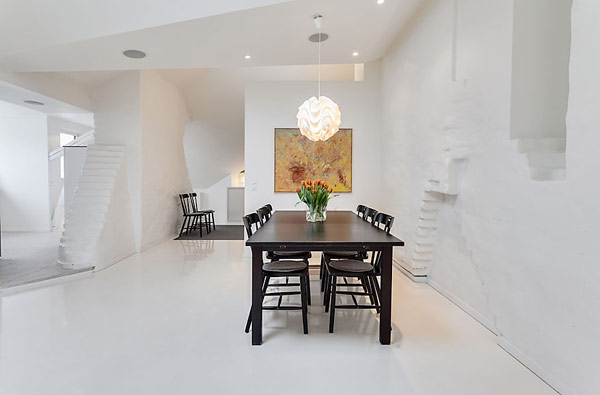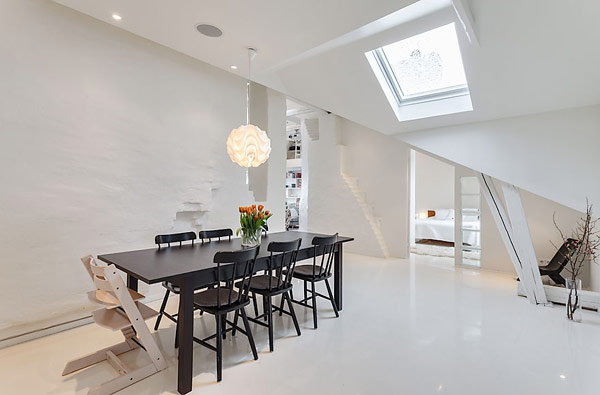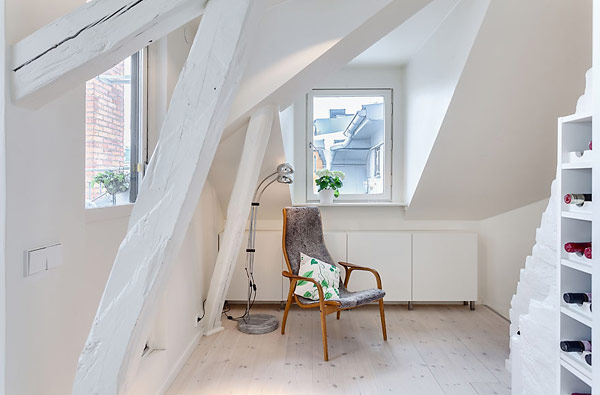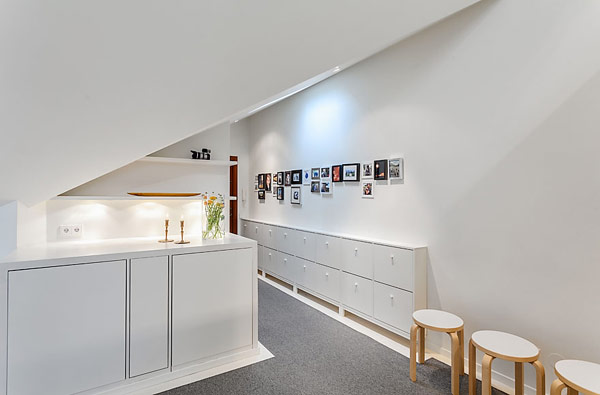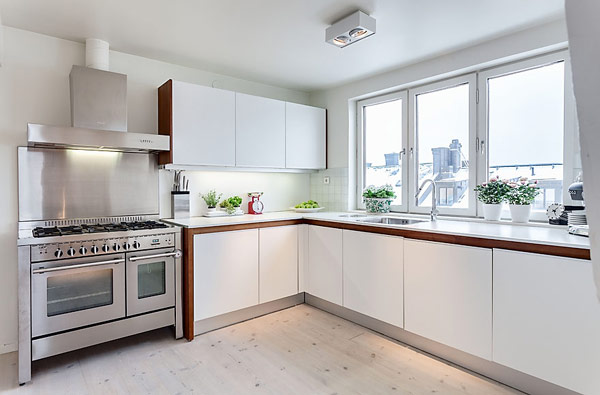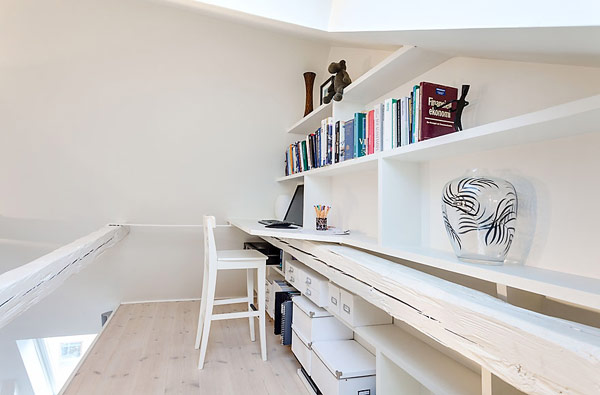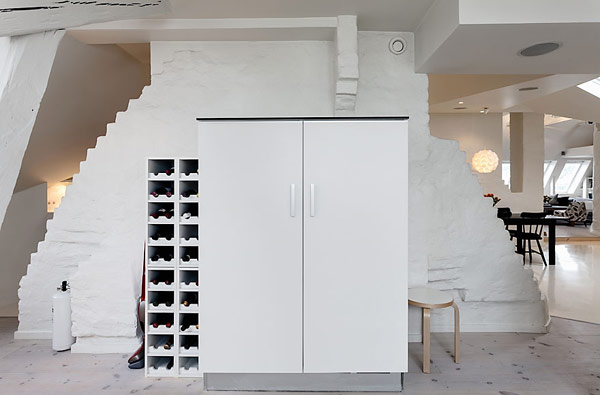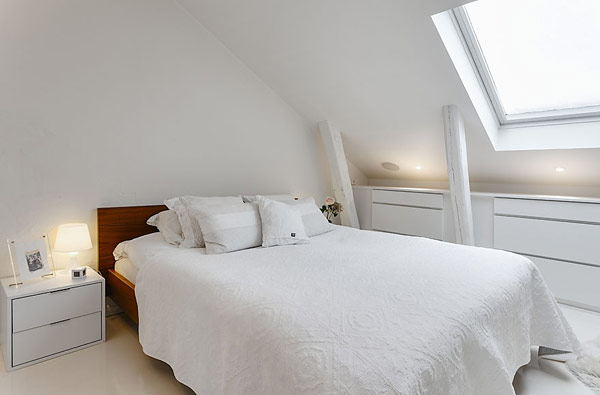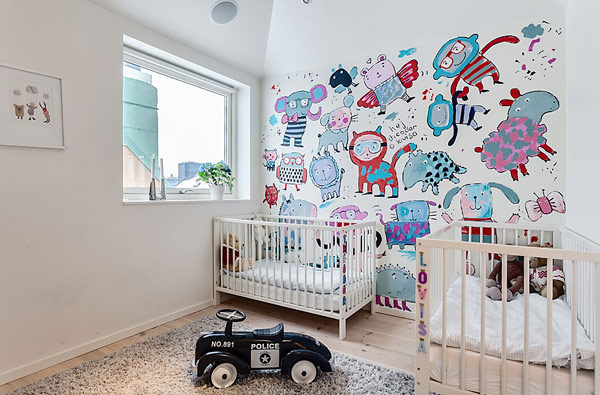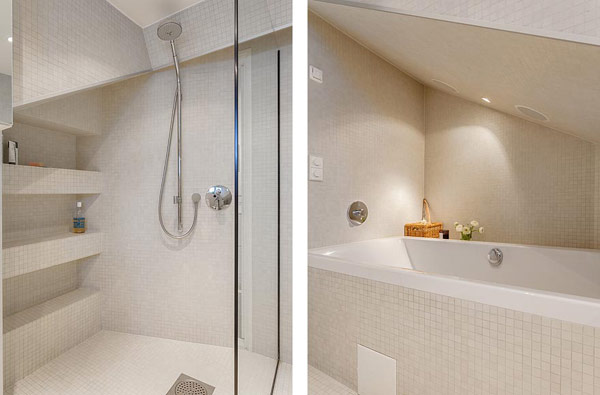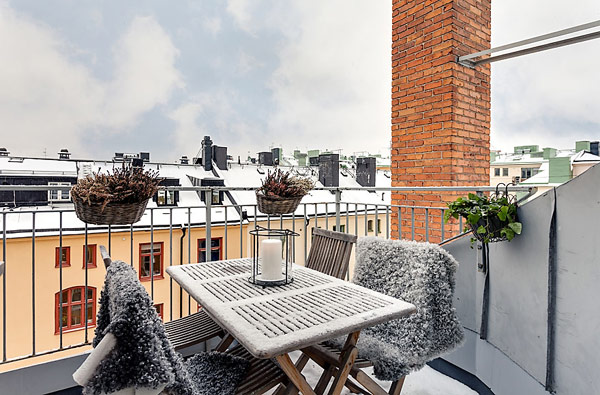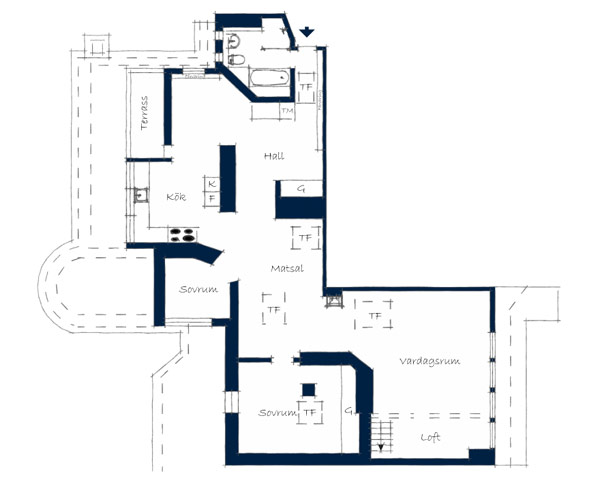 Images found on: Cuded
This attic apartment is a true exercise in making the most of a smallish living space, without compromising style.