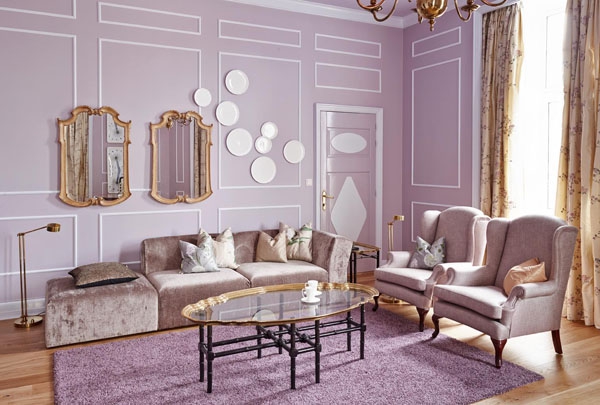 If you are looking for a getaway fit for a royal, look no further than the Mikado suite at the Grand Hotel Oslo, Norway. This beautiful suite gives the idea of purple décor a whole new face. With different shades of lilac, violet, eggplant, and purple, this suite is truly luxurious and fit for a queen (or king). For those who thought there was a limit on how much purple décor you can have in one home, think again.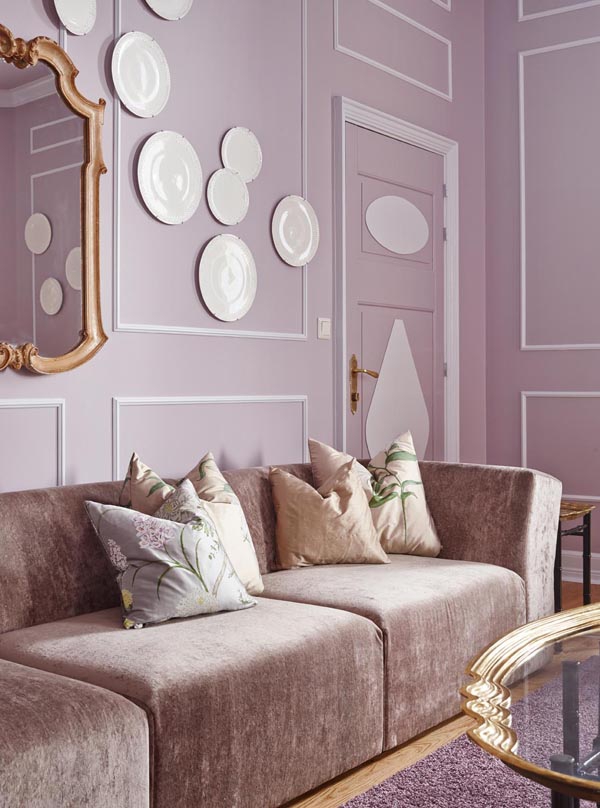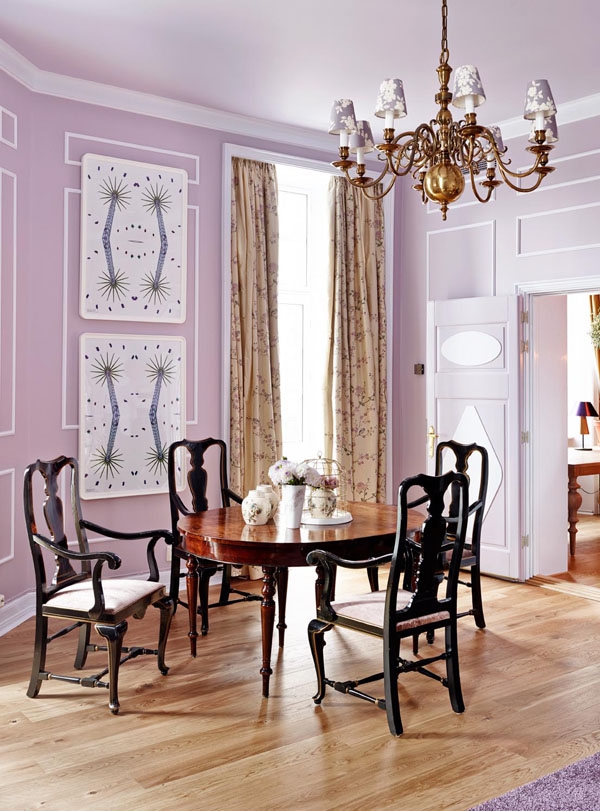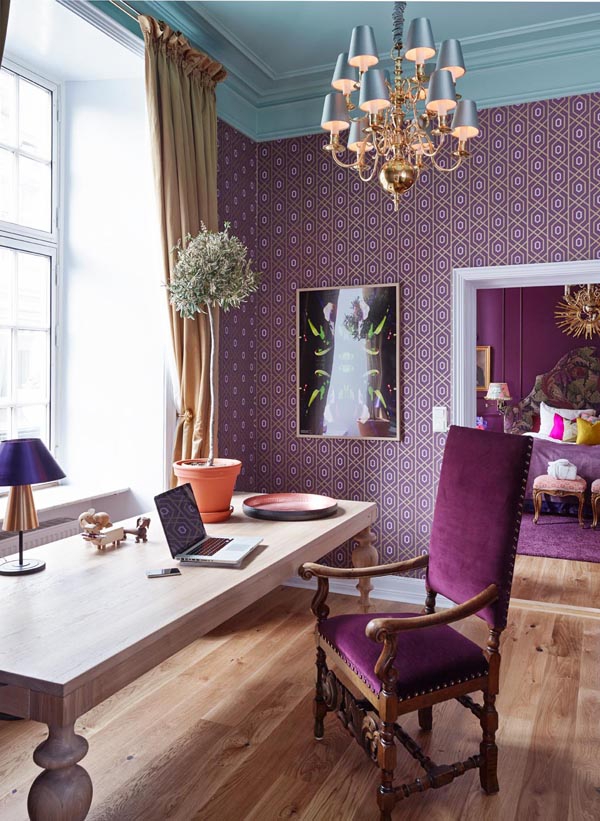 The transition in shades of purple is excellent as you walk through the whole suite. When you first enter, you'll notice that the living area and dining area are a lovely light lilac color. With the natural lighting in the room and the accents of white and light yellow, it is perfectly bright in the room. As you enter what appears to be the study, there is an excellent pop of pattern and deep hues in the purple décor of the room.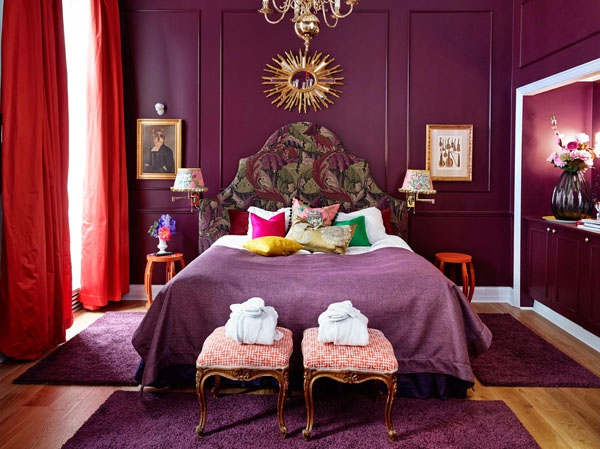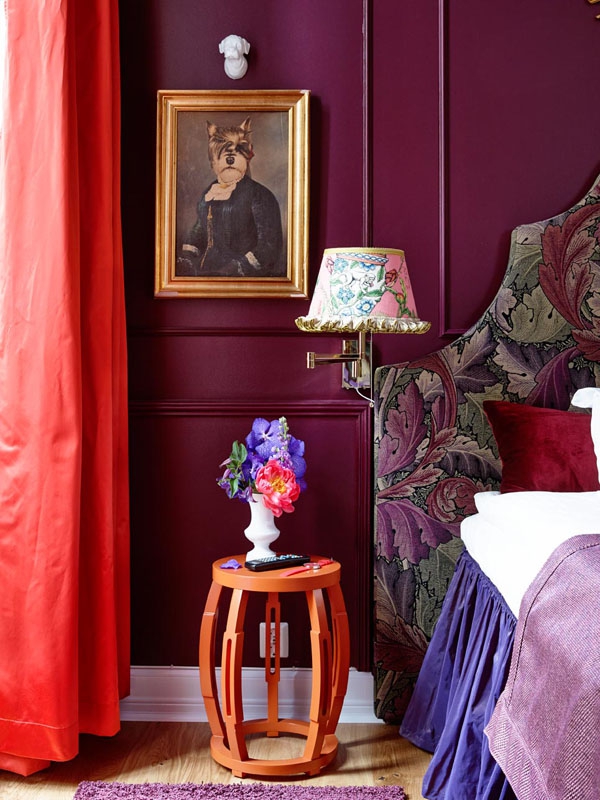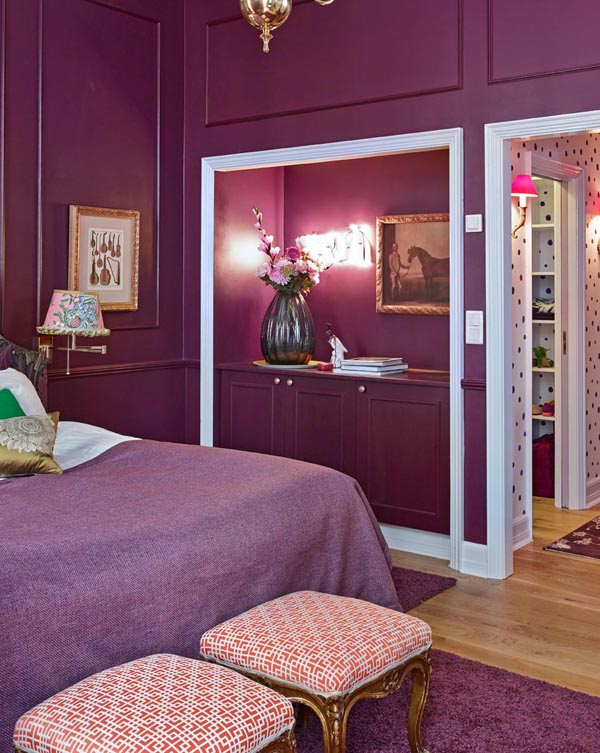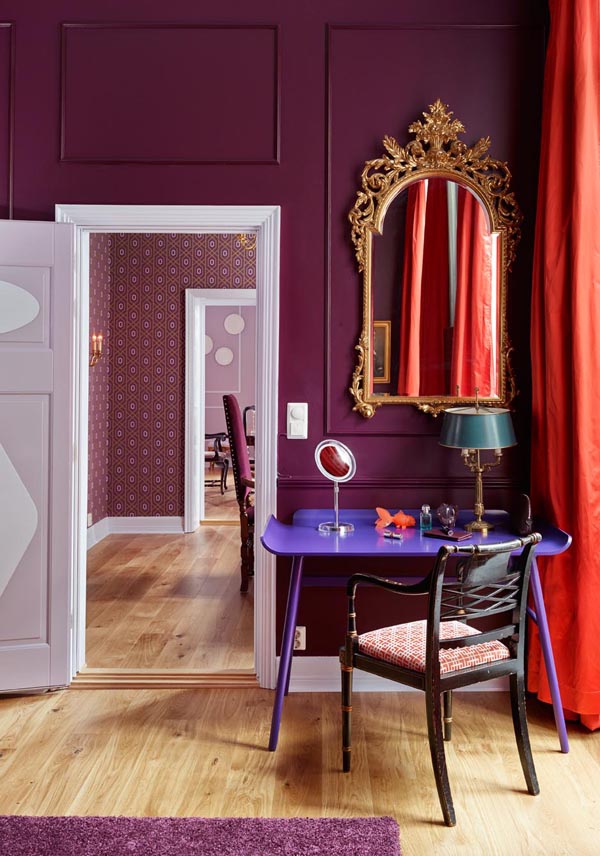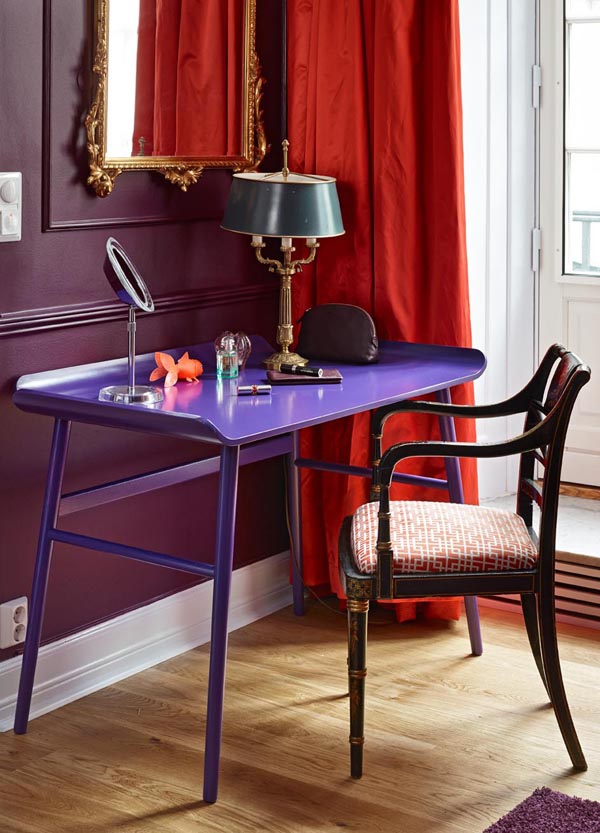 Photos by Fargerike (website in Norwegian)
The master bedroom is the most lavish of the whole suite. Deep and rich eggplant walls comprise this room, making for a very lush looking space. The purple décor of this room is balanced wonderfully with accents of crimson in the curtains and furniture. It breaks up the purple and eggplant perfectly; you would almost not expect some of these colors to go together as well as they do. This suite is a perfect example of what decorating in a monochromatic approach can do for the home. This style with the purple décor is absolutely flawless, and could surely inspire someone to try it with a different color scheme.