When you think about concrete, you probably just immediately think of the sidewalk, or the foundation of a home, or something similar. However, concrete is becoming an even more commonly used material in interior design instances. It is excellent for creating a whole variety of looks; from more rugged in appearance to a bit more warm and cozy, concrete is a great medium for creating the design you want in your home.
If you live in an entirely wooden house, but would love to have some concrete features, you can order ready mix concrete. Make sure to choose a supplier who offers high quality concrete.
Read on for some inspiration on how you can implement concrete into your own interior design.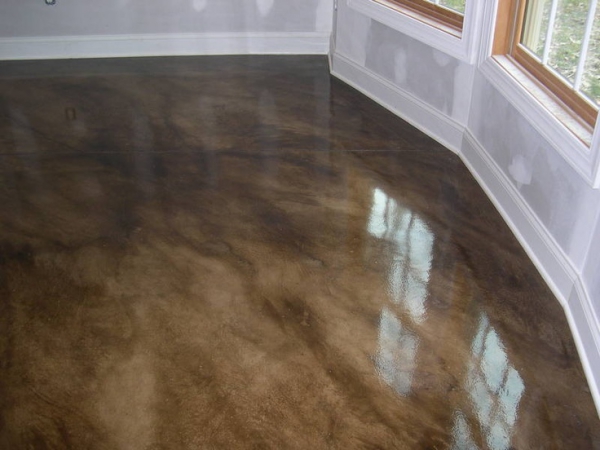 Concrete Floors
A lot of homes will sometimes have unfinished flooring, and home owners are left wondering what they should do with it. A simple yet effective thing to do with that concrete floor is paint it! Choose any color scheme and any design and put it on the floor. This is a fun chance to tap into your creative side. Once you're done with the paint seal it for protection and you're done! You now have an awesome floor that is extremely personalized.
Read a step by step guide on how to paint a concrete floor on DIY network.
---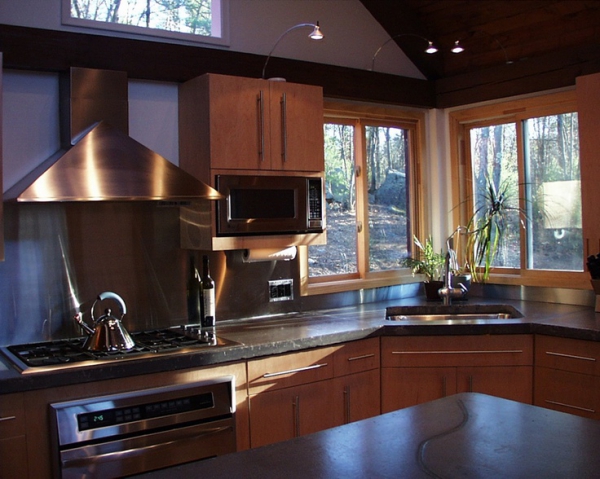 Concrete Countertops
Rather than go with a standard style of countertop (linoleum or granite) having a concrete countertop is a unique way of designing your kitchen. You can even apply the tip listed above to this as well. But, the concrete will add an extra element to the kitchen (or bathroom if you want, you could totally make a sink with concrete) that otherwise would not exist.
Find out more about concrete countertops on Concrete network.
---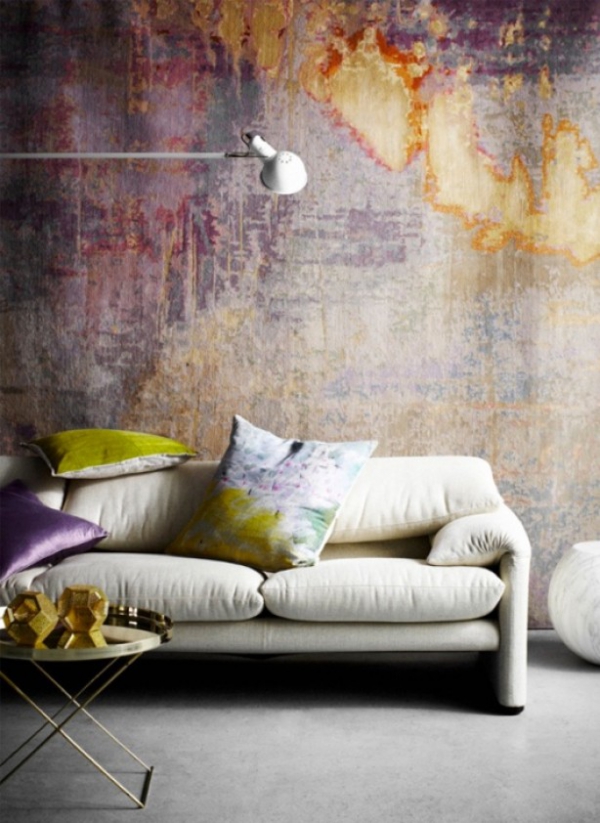 Images via Pinterest
Concrete Walls
This is a fun way to add texture and dimension to your walls. It will also just give off a much more unique appearance than any drywall treatment could do. Then, you can paint over it and further accent the textures that have been created by the concrete, making for an even more unique and awesome design. This could be done by you, or you could always hire someone to do it if you didn't feel that comfortable with it.
Learn how to paint a concrete wall on wikiHow.
The cool thing about concrete is that it can be molded and shaped into anything you want. It is so versatile and has such a great impact on the overall design of any home there's no reason to not utilize it in your decor design.
Concrete is such a neutralized medium and its ability to be manipulated makes it easy to work with. Regardless of the theme you may have in your home, you will appreciate what concrete can do in conjunction with it.