Having a garden is great, especially during summer. It offers a place to relax in the fresh air, plant and grow your own fruit and vegetables and enjoy the aromas of any flowers or plants it's home to. Not everyone is lucky enough to have their own garden however, and if you're someone who lives in a flat, back-to-back terrace or elsewhere without any outdoor space then it can be a bit annoying.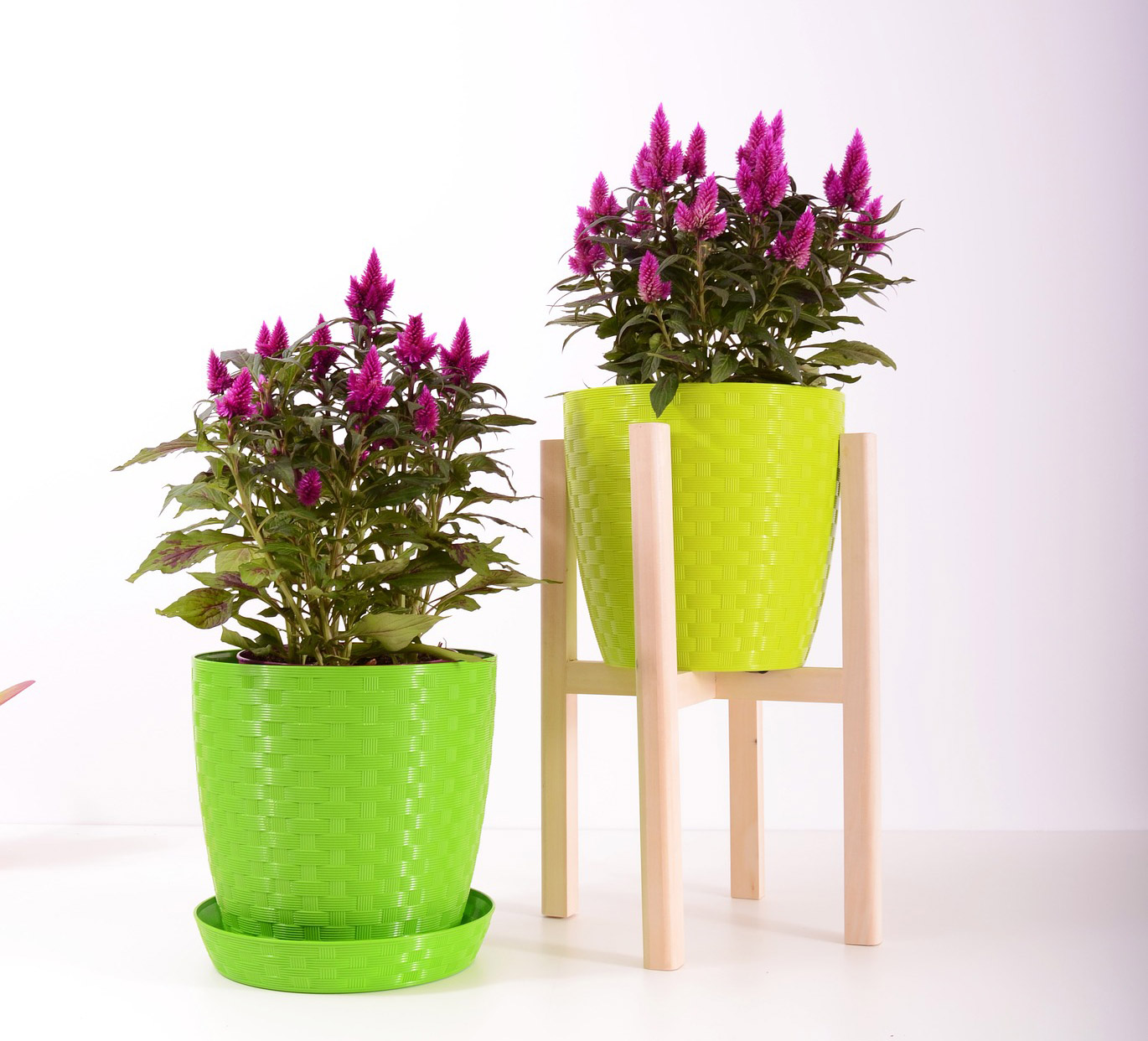 You may have considered introducing some element of a garden indoors before too but thought it would be too much hassle and messy. There are some tidy ways of bringing the garden into your home that resolve these issues though.
Living Walls
One modern trend that can be found in more and more homes is that of living walls. Sometimes referred to as indoor vertical gardens as well, these involve using anything from an old picture frame to recycled guttering as a plant pot and creating a structure, heating and growing system that allows the plants to thrive. Relatively clean plants like vines that grow upwards anyway can be a good choice, with leafier plants the better for a nice aesthetic. Not only do these look great and really bring nature inside, but they will improve the air inside your house too.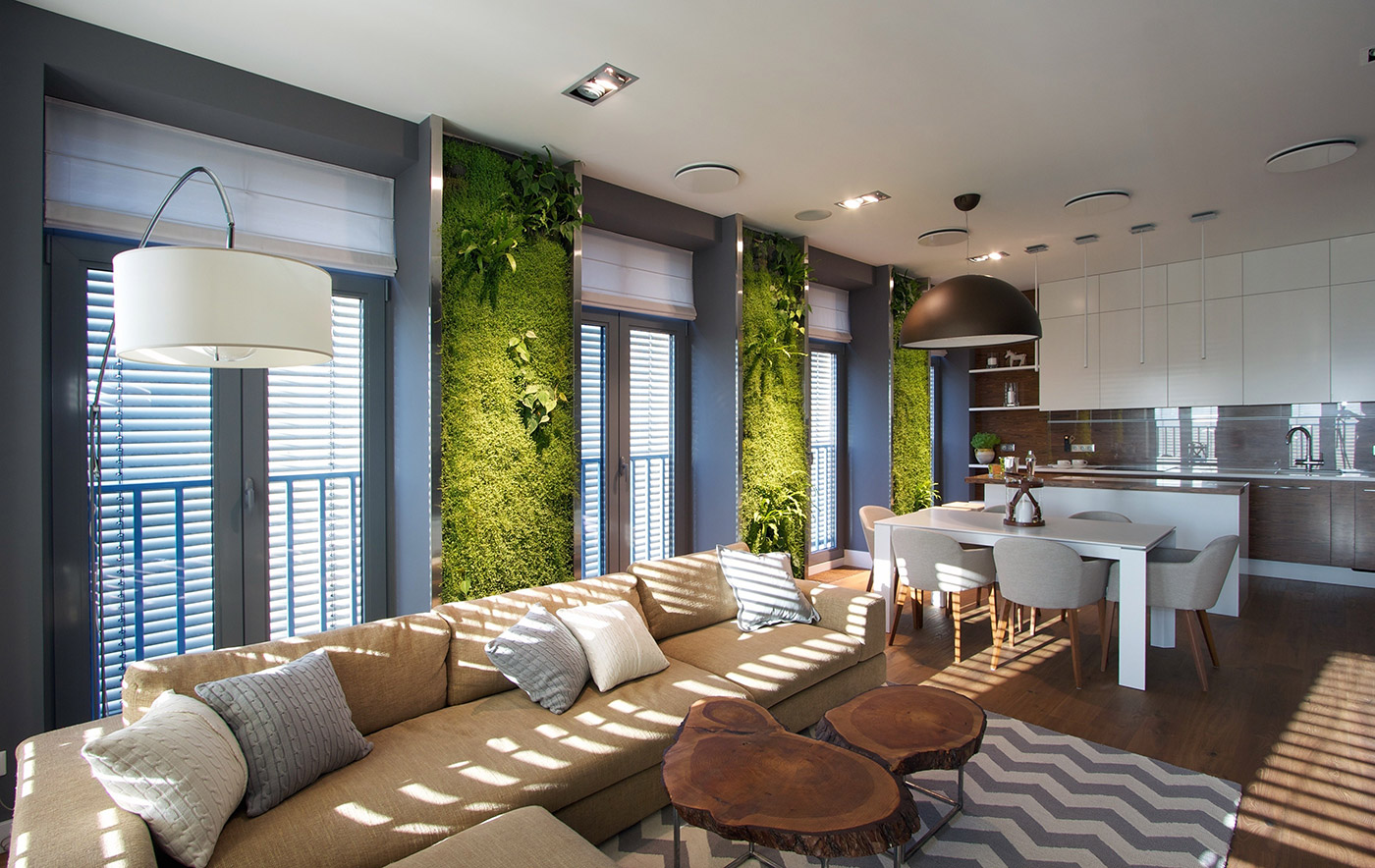 Photo by Tanya Kovalenko via Archilovers
Pond Life
Digging up your flooring to build a pond might sound like a great idea, but it can take a lot of work and effort. Having said that, installing a raised pond that's home to some small fish can be a lot quicker and cleaner if you have the space. You'll need to make sure it can easily be hooked up to some power and be aware that it will be hard to move once it's up. Still, building an indoor pond can be done simply even if you're not the best at DIY.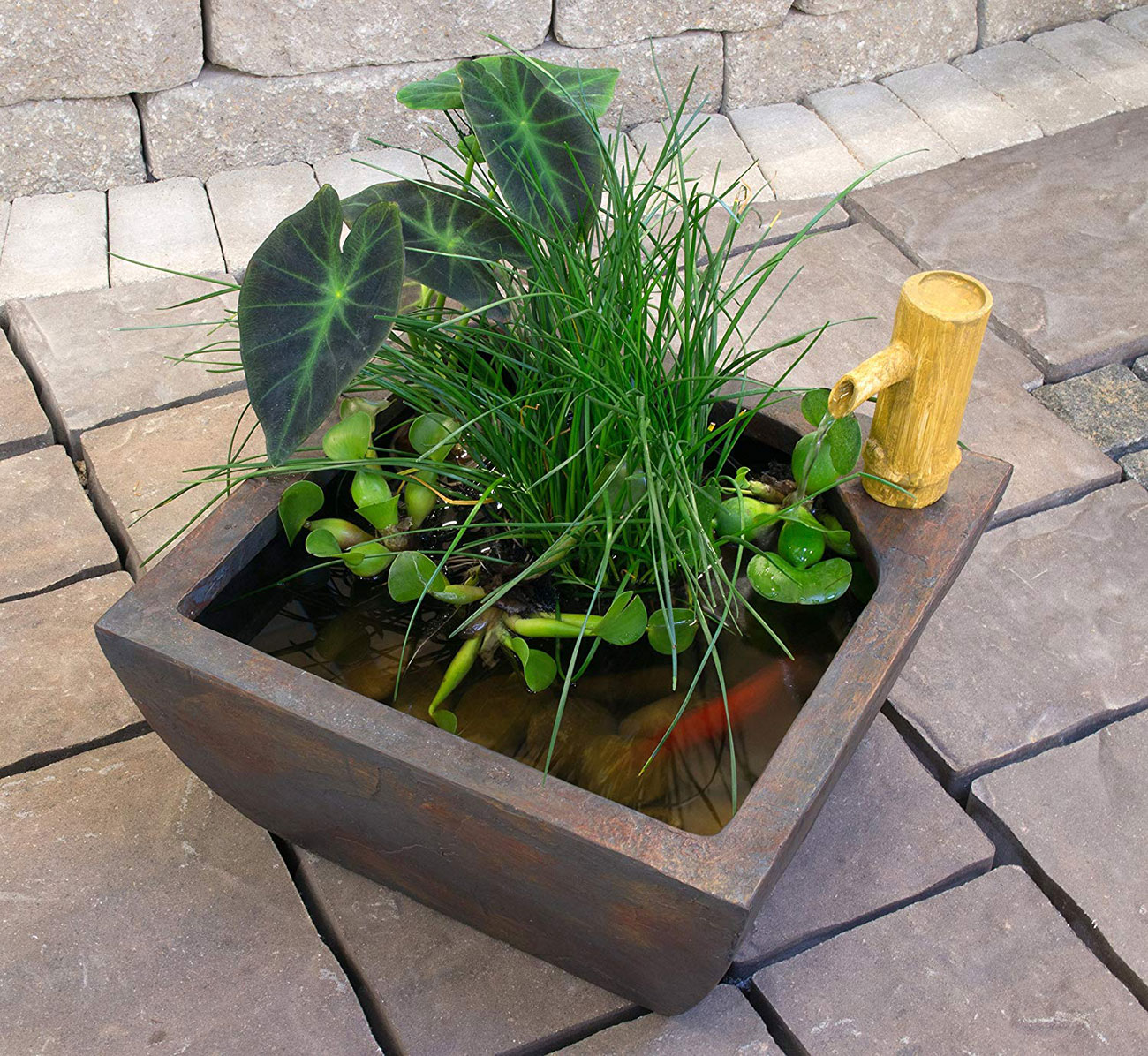 Photo via Amazon
Window Ledge Herbs
House plants are great but they can shed leaves, take a lot of watering and if you've got pets they will constantly knock them over. Instead think smaller and more practical by creating a window ledge full of herbs. All you need are a few clean and empty yogurt pots, a bit of decent soil and some seeds. Plant the herbs and arrange on the kitchen window sill so they get plenty of light to prosper. Plus you can make your own pesto when they're ready to be picked.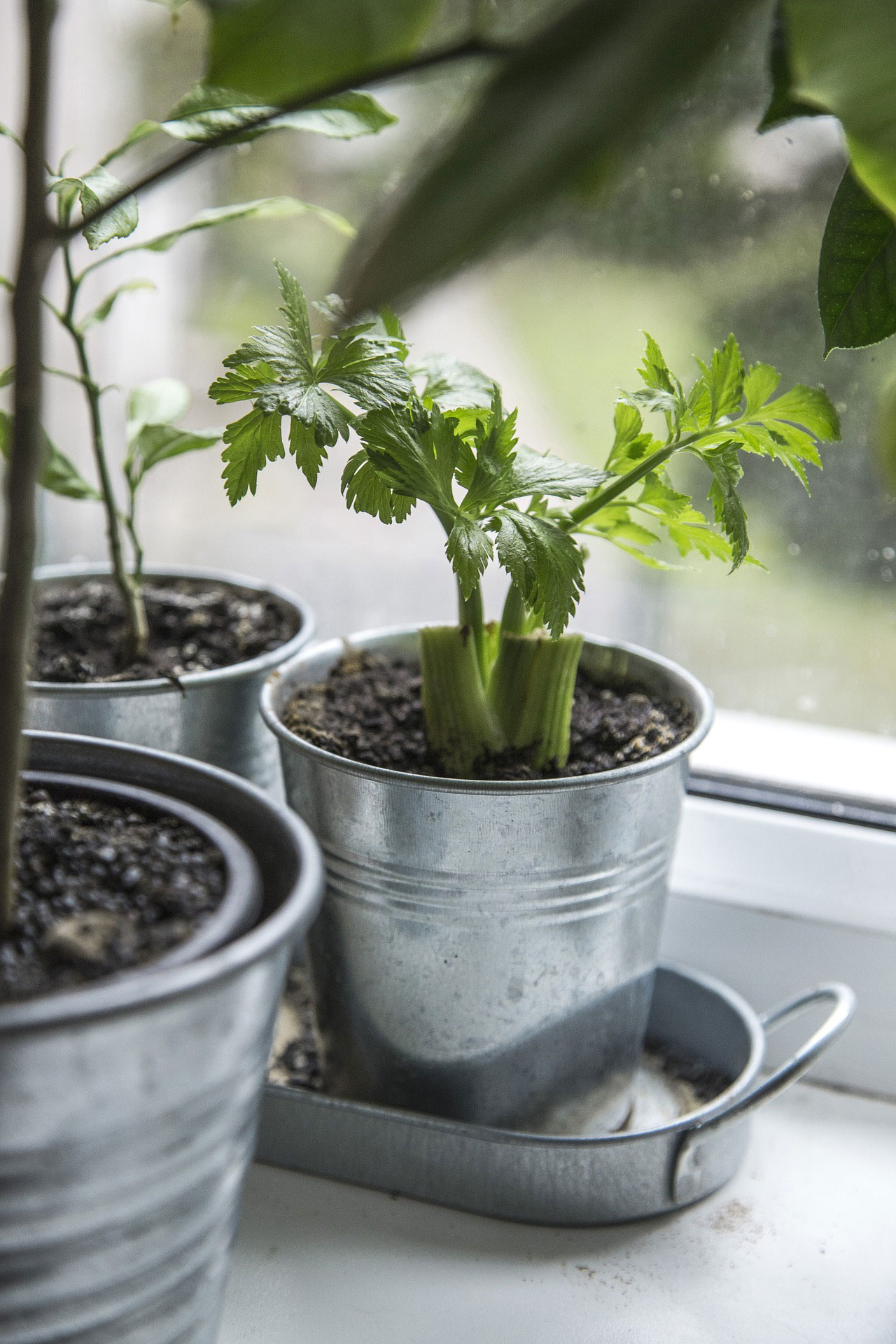 Turfed Carpets and Furniture
Turn an entire room into a green paradise by swapping out your carpet for artificial turf. There's no mess with soil or the need to water it, while it can still provide a fairly comfortable surface for walking, sitting and lying down on. For the full garden effect in your living room but without any of the mess or insects, why not replace your armchairs with deckchairs or other garden furniture? You'll be feeling closer than nature to ever in no time.
Find some quality garden equipment online and bring the outside into your home in as clean a manner as possible with these tips.
Photo via Amazon