Whether you're staging your home or simply want to spruce up the place, there's an easy and simple way to bring balance, sophistication and livability to your space: color! But wait. Before you pick up a paintbrush and get to work, there are a few things about color — and color theory — that you should know before beginning.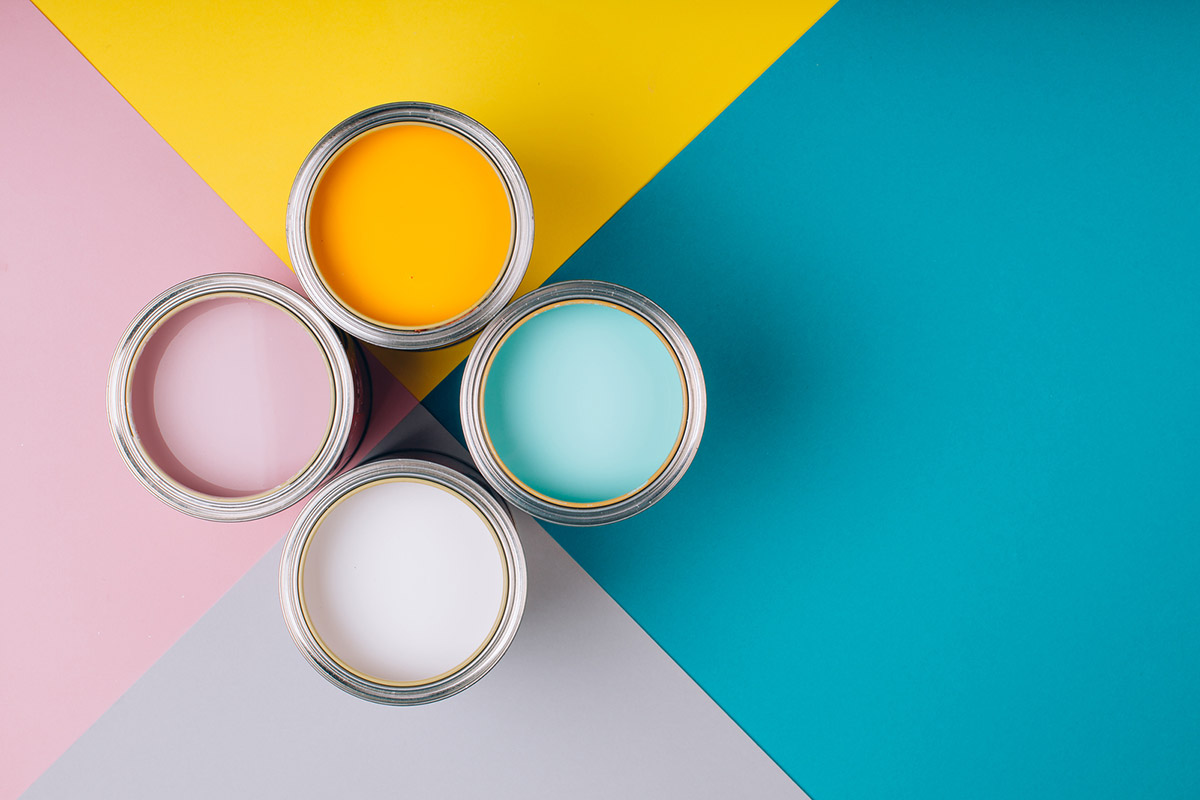 When it comes to interior design, it's helpful to be knowledgeable about different hues, as well as how integrating different color designs throughout the home can provide for all overall greater aesthetic. That's where color theory, which has a long and storied history, comes into the equation.
In fact, color theory principles can be traced back farther than the time of Leonardo da Vinci. Centuries later, the emergence of the color wheel has helped to provide greater harmony in homes and other spaces. The color wheel displays primary hues, which include red, yellow and blue; secondary hues, which are mixtures of primary colors such as green, purple and orange; and finally, tertiary hues, which are the result of mixing secondary and primary hues.
Additionally, most hues can be categorized in one or two temperatures. First off, there's "warm," which includes red, orange, pink and yellow. The other, "cool," includes indigo, blue, purple and green. All of this is to say that a quick way to build an attractive theme is to choose a warm or a cool palette.
With the basics of color theory in mind, you can start to put together a theme for any given room. First, choose a warm or cool color palette. If you opt for cool tones, you may choose to paint the walls with a soft blue hue, with a trim that includes white or gray undertones. Warmer tones like a peachy wall look best with a trim that is eggshell or ivory, according to the rule. Neutral hues mix well with both cool and warm accents.
Elements like fabrics and textures also play a key supporting role in bringing the overall design of the room together after paint is applied to the walls. From floor surfaces to window treatments, there are a variety of ways to bring it all together. Furniture like living room sofas can be strategically used to add a vibrant pop of color to your color palette, while a neutral option can can bring a certain chicness to your living space.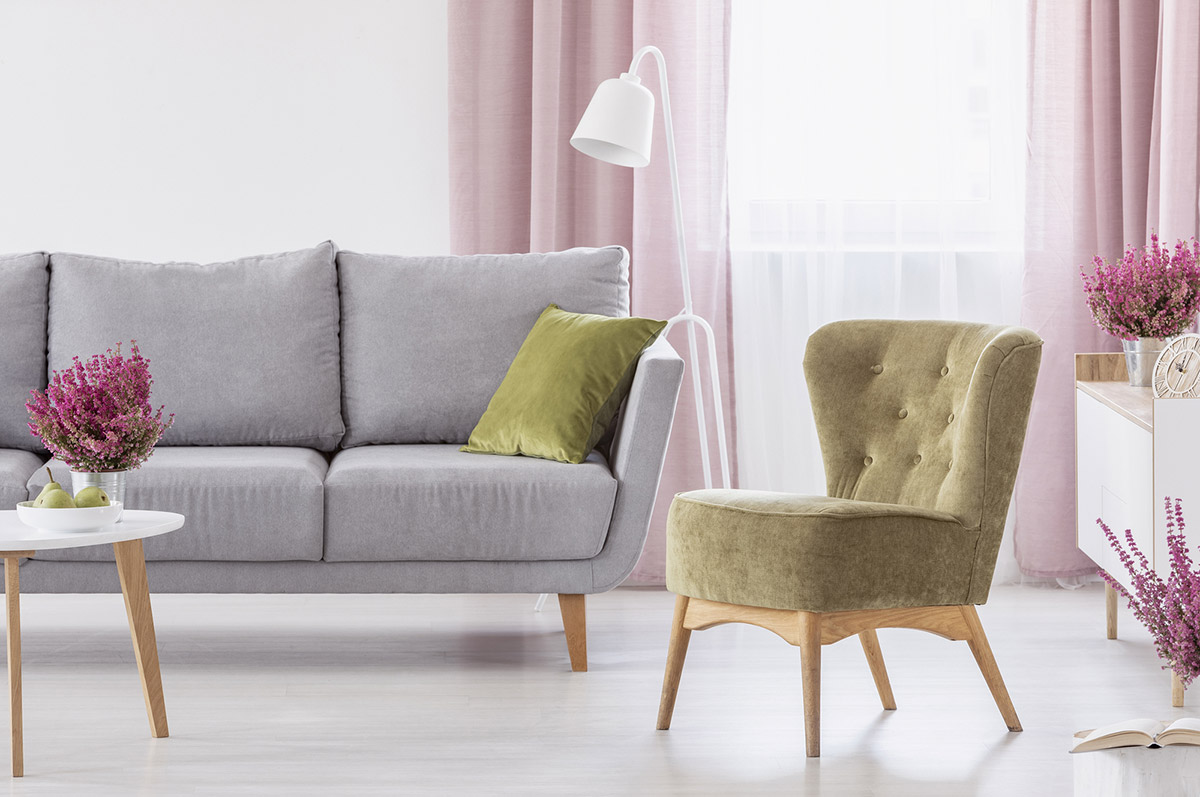 While there is no hard and fast rule for choosing colors for a home, many interior design experts recommend following the 60-30-10 ratio. This practical rule will not only help you execute your color palette flawlessly but it will also help you from getting carried away with too many competing colors.
The 60 percent in this ratio is your most dominant color and is generally the color on your walls. Many design experts opt for something neutral as their dominant color. Next is the secondary hue, which should account for 30 percent of the color in the space — think rugs, textiles and trims.
Finally, there's the accent hue. At just 10 percent, this hue should be used minimally to bring balance to the space. Consider using decor items and artwork to achieve this.
Enjoying the different colors and hues in your living space is the single most important thing to consider; after all, color is a simple way to bring your personality into a space. It can also be used to evoke certain feelings, like a sense of calm or, on the other hand, a sense of invigoration.
Whatever you want the color inside of your home to evoke, make sure that you really love your final color choices. From ratios and color theory to home accents and more, these expert tips can help you achieve a designer-approved look for your very own home.
SEE ALSO: 8 Home Staging Tricks for a Fast Sale