According to recent statistics, almost two thirds of the reported crimes remain unsolved. This means that scarcely one in three cases result in a conviction. While the police have a duty to protect and serve honest home-owners, however, citizens can also take preventative steps to protect themselves against certain types of crime. Take burglary, for example, as potential thieves can be deterred from approaching your home by visible and functional security measures.
So, how to create a secure and beautiful home?
Home-owners are also concerned about aesthetic appeal of their properties, however, and do not want to compromise this in the quest for security. With this in mind, consider the following steps towards striking a balance and creating a secure, visually striking home:
1. Use Lighting to Deter Opportunistic Thieves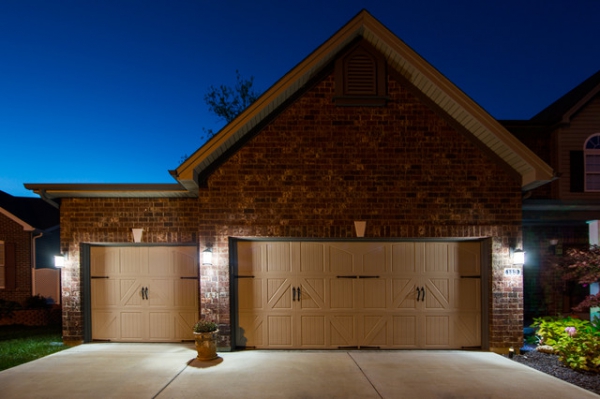 Traditional Outdoor Lighting by Super Bright LEDs
Many burglaries are committed by opportunistic thieves, who look to strike when they see an unattended or poorly protected property. While this may be concerning, it is relatively easy to deter this breed of criminal with visually prominent and clearly functional measures. Take security lighting, for example, which is motion sensitive and is automatically triggered when an individual breaches the perimeter of your home. You should also fit LED spotlights outside to illuminate your home and give the impression that it is occupied, as this will serve as an added deterrent while also boosting the curb appeal of your property.
2. Install a Large, Bi-folding Gate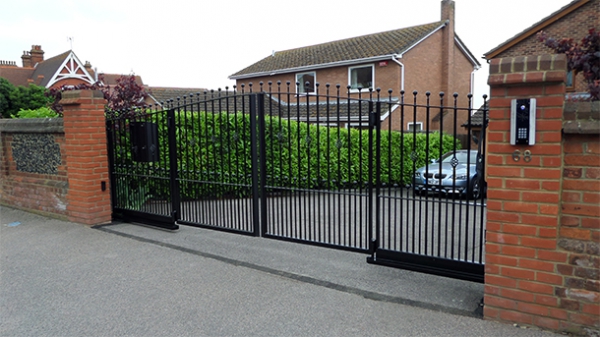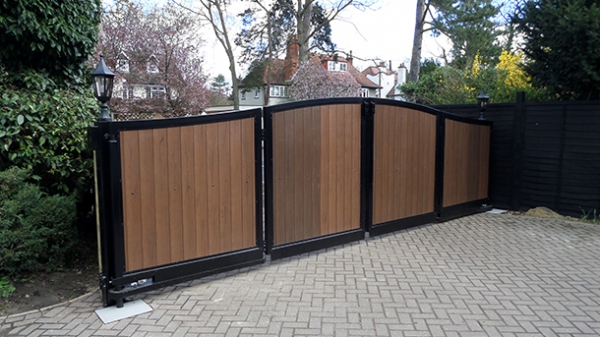 While professional thieves can also be deterred by security lighting, many have the knowledge and experience to enter your home without triggering motion sensors. This means that you will need to create more rigid barriers to entry, and preferably those that hinder either a covert entrance or a quick exit. Statistics suggest that burglars like to enter a property, steal belongings and make their exit within a ten minute period, and your ability to prevent this will offer considerable protection. To achieve this, you should consider installing one of many bi folding gates at the perimeter of your home. This is affordable, easy to install and visually impressive, while it also provides an intimidating physical barrier that is difficult for thieves to overcome easily.
3. Install a Functional Burglar Alarm
While a number of homes may have burglar alarms fitted to their façade, many of these are not actually functional. This is a huge oversight, as professional burglars will stake-out your property for a period of time before breaking in to determine your movements and the prevailing level of security. More specifically, they will know whether or not your alarm is functional and an idle unit is therefore more likely to put your home at risk. With this in mind, be sure to fit a clearly visible and functional security alarm that provides the best level of protection.