With house prices continuing to rise, many people are forced to buy much smaller properties than they originally set out to. With space at such a premium, you'll want to utilize the room that you have in the smartest ways possible. To help you out, we've come up with some great suggestions for saving space in your home.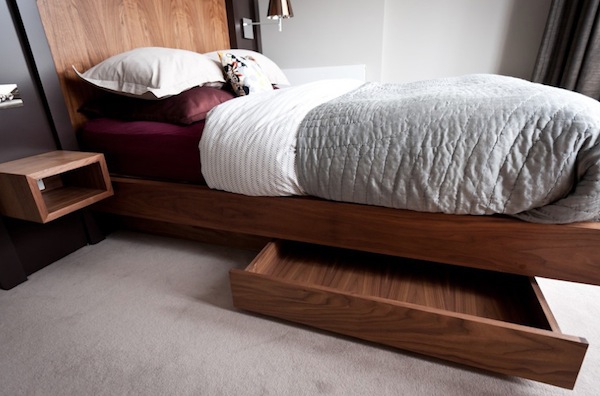 by Moon Design via Decoist
Use clever storage
Before you depart with all your earthly possessions because you think you have no storage space, think again! There are lots of clever ways to store things in your home, and it's particularly important to plan ahead if you're furnishing a house from scratch. For example, under the bed is a great place to store boxes filled with clothes and toys. Buying beds with inbuilt storage is another great solution. A large ottoman can double as a coffee table and storage box while using hooks to hang accessories such as handbags and scarves is a fantastic way to maximize precious closet space.
Install a shower
Whether you're looking to convert a box room into a second bathroom or your existing restroom is lacking in space, small bathrooms can create a serious design challenge. One thing you can do to combat this is to install a compact shower instead of a bulky bath. This will not only make your bathroom seem bigger but will also save you tonnes of space.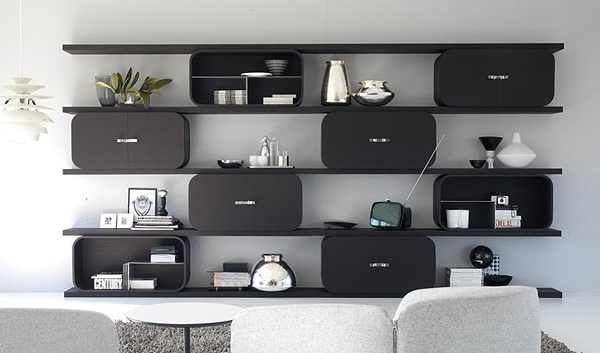 Put up some shelving
Shelving is a great way to use valuable wall space. Put up shelves in the living room to hold books, in your children's room to store toys and in the bathroom to display towels, candles and bath products. There are lots of funky shelving options on the market which means you can make them a real design feature in your home. And remember, putting up shelves needn't cost the earth as you can easily do it yourself!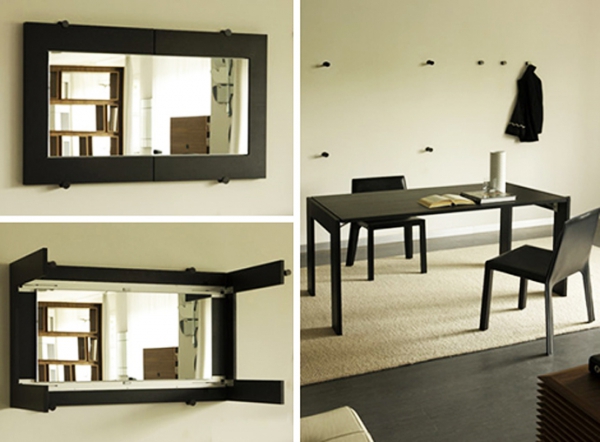 by Porada
Buy dual function furniture
When you're dealing with a small area, it's great to fill it with items that can be folded away when more room is required. Extendable dinner tables can be made bigger for when you have company, but can then be reduced in size for everyday use. Foldaway chairs are great space savers as they can be stored elsewhere when you don't need them. If you don't have a second bedroom but want a space for overnight guests, purchase a sofa that also doubles as a bed.
Try these tricks of the trade
If you want to give your home the illusion of extra space, try incorporating some of these simple design tricks. Fixing a large mirror to one wall in your living room will make the space appear to double in size. If you live in small flat or apartment, keeping flooring constant throughout the property will create visual continuity and help the space feel less pokey. Remember, a dark room looks smaller than a bright one so use light or neutral paint colors. Also, consider installing some additional lighting fixtures to help a room feel bigger.
Small spaces can be a challenge to decorate. However with the use of our clever tricks, you can instantly transform your home and create the illusion of a much larger living space.