Summer is nearly here and what better way to get ready for it, than to spruce up your home. Many people stick on their chef's hat and start hosting parties as soon as the weather gets warm, so you need to make sure your home is in good condition to accept guests.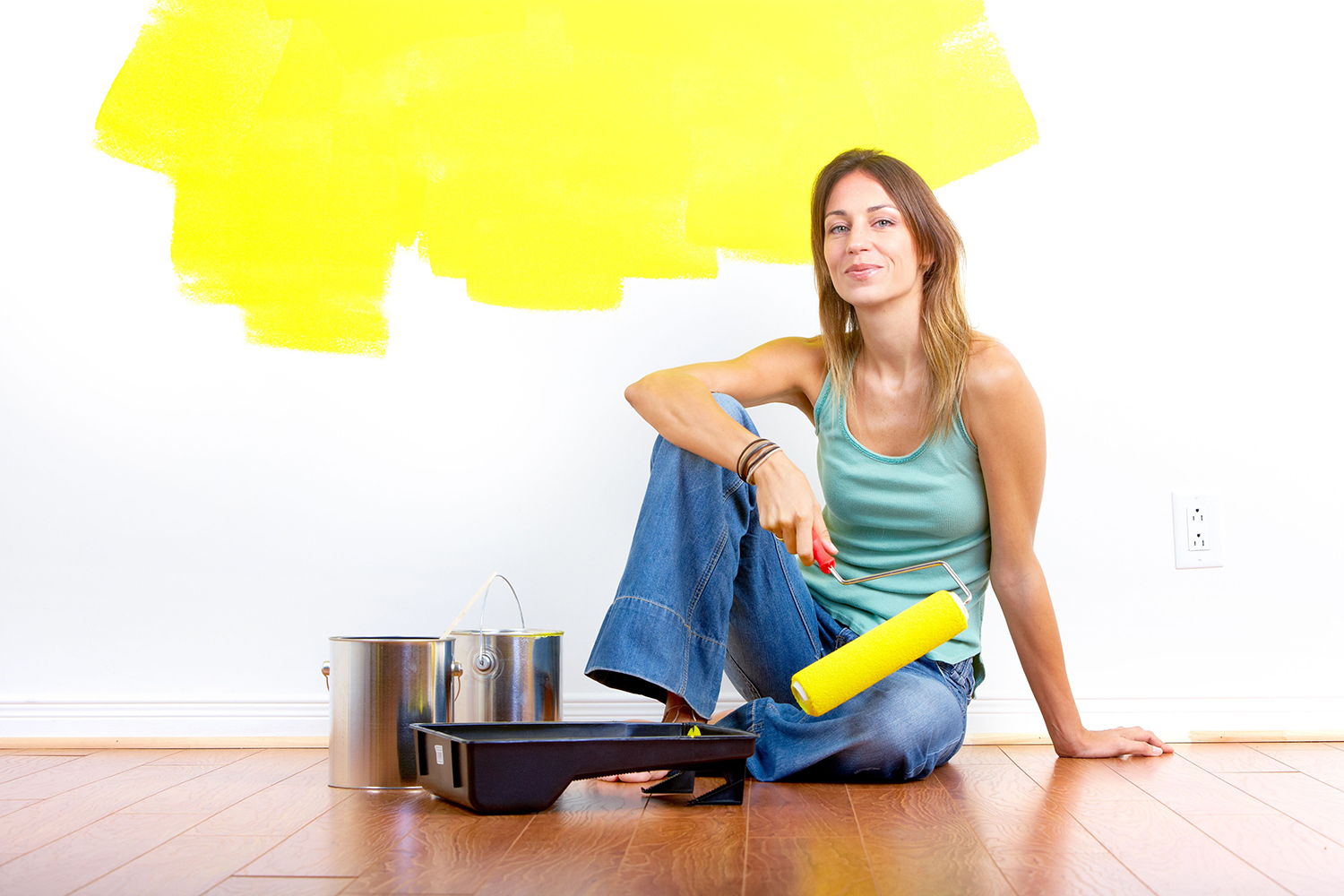 Here are some top tips to help you out:
Give the walls a lick of paint
The sun will be shining brightly, highlighting all those marks and scuffs along your walls. Giving them a once over with a few coats of paint will refresh any room. As you're painting the rooms anyway, this could be a good time to decide if you want to try something new, such as changing the color. Some light and airy colors can brighten up your home, which can create an appearance of space.
Change your accessories
By simply updating the accessories in a room, you can change the entire appearance of it. If you have decided to change the color of a room, you can choose some accessories to enhance the new color. For example a new picture or painting on the wall, or even some new cushion covers to add to the sofa.
Have a clear out
Clearing out all of the junk that you don't need any more can de-clutter your home so you have more space for the things you do need. It can help make your home appear more spacious without the extra items that you have been unnecessarily storing. You could even sell unwanted items that are still in good working order to make a bit of extra cash.
Mow the lawn
Tidying up the garden can instantly revitalize and bring some life into it. No one wants to sit in a garden that is overgrown and unmanageable. Mowing the lawn will give a neater finish and provide a nice setting for a garden party. Also tackling the grass at the front of the house can improve your curb appeal.
Revamp the outside walls
The winter weather can have a damaging effect on the outside of your home. The walls of your home have probably taken a beating from all the outside elements such as wind, rain and snow, and not surprisingly, it probably shows. Painting the outside of your home can give it that new lease of life that it desperately needs. A new paint job can improve your curb appeal and get you in your neighbors' good books.
Invest in a good dining table
If you are thinking about hosting a dinner party, you don't want your guests to be eating from their laps. Investing in a good dining table can mean the difference between a successful dinner party and failure.
Add some 'Smellies'
There is no point in your home looking fresh and clean if it doesn't smell like it. Adding a few scented candles or some summery air fresheners can improve the overall outcome of all your hard work. They can lighten the atmosphere in a room, and you and your guests can enjoy the freshness of summer in your home.