As anyone who has a parent in a retirement centre knows, trying to make the aching decision of where to place elderly parent can be agonizing. There are many factors to consider, and the process can be an overwhelming one.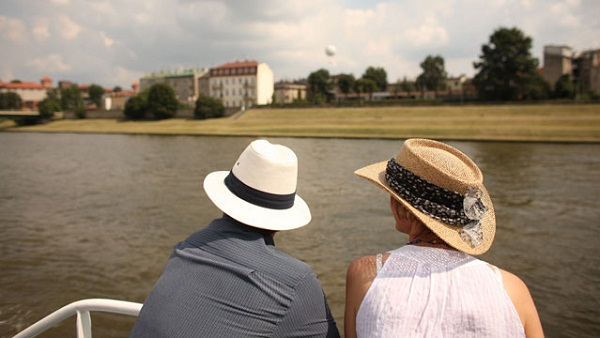 Unfortunately, our world is not quite as up to speed as it should be, in terms of retirement options. More often than not, when it comes to retirement centres, traditional styles of architecture and design are favored over modernity – there is a common misconception that modern design is a bit too stuffy and sleek, while more traditional design can be comforting. This has, of course, resulted in some not-too-inviting spaces for the elderly.
Not everyone has to subscribe to the Palm Springs notion of retirement spaces (nightclubs, expensive cafes, etc.), but there is something to be said for the presence of a strong sense of community in a home. Social interaction is crucial at this stage in life – and a high volume of community activity will help to accomplish that, in many ways. Does the retirement centre you're considering have a wide array of choices and activities for your loved one? Are there Board Game Tuesdays, Cooking Class Fridays, or maybe Yoga Thursdays? No matter the activity, the essential thing to remember here is that any kind of communal activity is highly important for retirees.
Also, traditionally-designed retirement centres are all too often stifling: tiny, box-shaped rooms; little to no natural light. But, the importance of sunlight in this case cannot be stressed enough – a retiree's room should be full of windows (or have at least one window!) in order to infuse the room with light. After all, in a room filled with natural light, spirits are likely to be higher than if the room were windowless and dark. And, in addition to light, it's always lovely to have plenty of living things around, in the shape or plants or maybe even animals. Studies have shown that all these components will tend to make a person's daily existence much brighter.
There should be no stone left unturned when it comes to choosing a retirement centre for someone you love. The transformational power of space in this capacity cannot be stressed enough. So, ensure that your chosen centre has plenty of natural light, greenery, and a sense of community – and as a result, ensure that your loved one will have a happy last stage in life.