After nearly two decades of the contemporary styling of cold white manufactured finishes and metallic finishes people are finally gravitating back to what has been known for centuries. The natural beauty of wood simply cannot be matched by synthetics. Even when looking at many of the ultra-modern designs and they have a dramatic look, they do not make you think 'I wish I lived there'.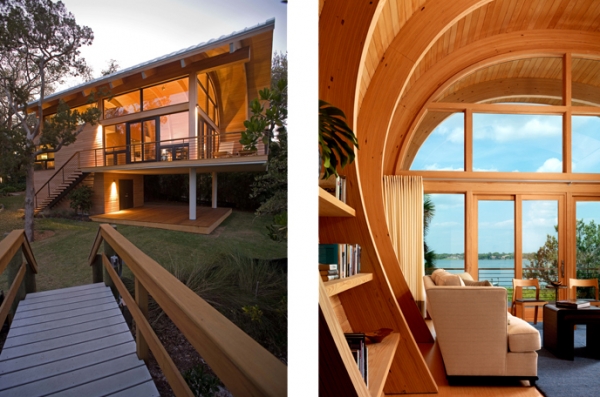 Variety and Applications
Wood is available in many different textures and colors which can be adapted to any purpose. The style and innovation is limited only by the skill of the manufacturer/finisher the craftsmanship of the installer. Formal dining rooms typically use a straight plank installation with wood from 2.5 inches to 5 inches wide. For living rooms and parlors parquets or diagonal cuts are trendy and interest as well as beauty. In kitchens or more cozy settings boards of varying length and thickness can be hand matched for a true natural look.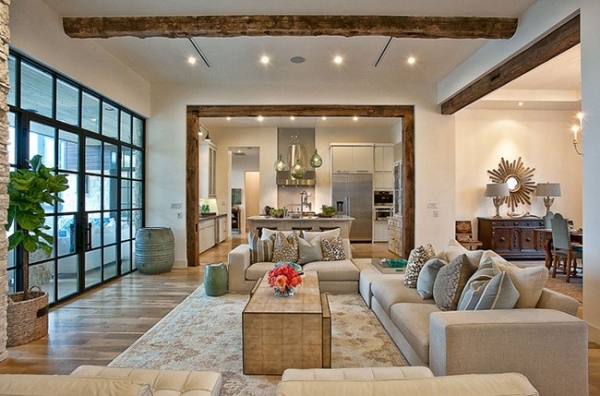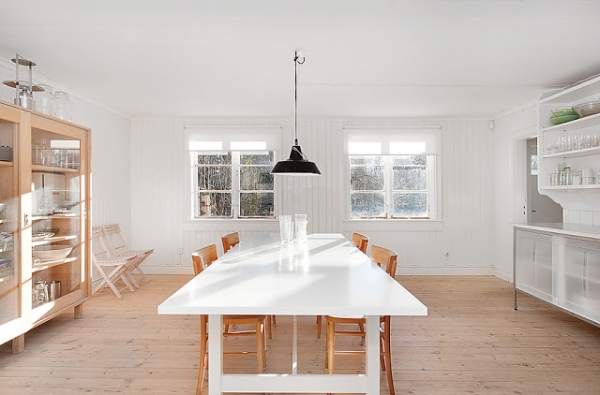 I am raw html block.
Click edit button to change this html
The actual type of wood will vary. While pine is occasionally used, the softness of the wood has a detrimental effect on durability so hardwoods are more common. Oak is most common but do not fail to consider the dramatic style of walnut, or specialty hardwoods. This will allow the natural wood without while maintaining individuality and unique taste to be demonstrated. Remember to consider the style of furnishings you prefer as it is difficult to get a good result if you are trying to match oak floors with a cherry table and maple hutch.
With wood floorings any rugs, if desired, should be used to accent the floor and furnishings as opposed to hiding or covering it. When planning out a room remember the direction the flooring is laid will change the visual aspect of the room. The long directions of planking will make a room appear wider in one direction than the other even is perfectly square. Use this to your advantage to make rooms appear larger from certain vantage points.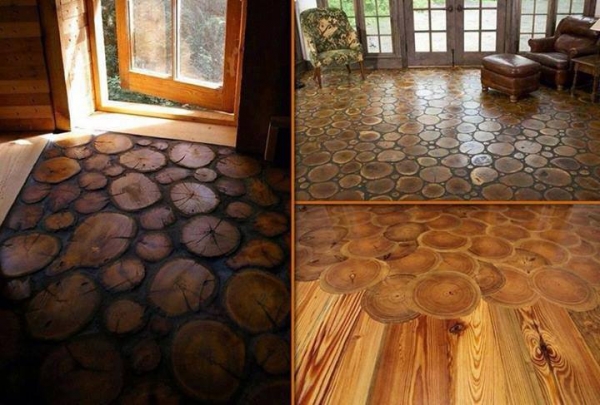 Image via The owner builder nerwork
Quality of Flooring
There are few areas at home, where quality makes more difference. This is emphasized even more in choices of hardwood flooring. The thickness of planks, the quality of planing and tongue and groove work, and the type of finish applied will all change durability and appearance. Choosing a top quality source will make sure you are not doing major upkeep for many years.