Landscaping can be an expensive investment, depending on the square footage of your yard and the number of plants you have. If you want to keep costs down and still have a beautiful yard, why not consider a low-maintenance lawn? There are ways to cut costs on landscaping while keeping your front yard in top condition year-round. Some of the most common options include:
● Reducing the size of your lawn
● Adding landscape edging
● Planting more perennials instead of annuals
● Adding automatic irrigation systems
What you decide to do with your landscape depends on your budget, your climate conditions and what works best for your home's exterior.
Here are some ideas to keep in mind if you decide to invest in a low maintenance landscape: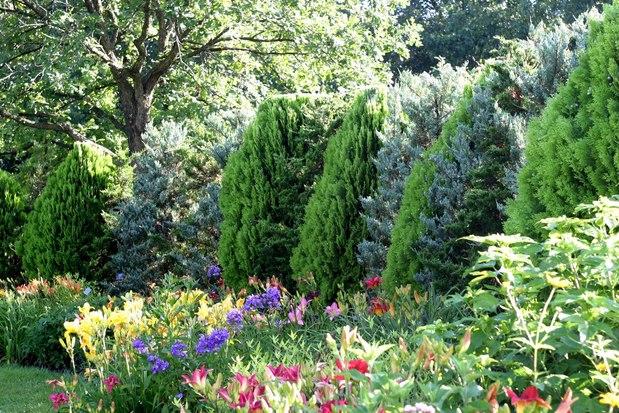 Traditional Landscape by Rocco Macchia, Inc. in West Harrison, NY
#1 Plant in masses
To reduce maintenance, consider planting larger and small plants in groups. For large plants, put them together in groups of 5 to 10; small plants, in groups of 10 to 30. It's easier to keep up with their care when everything is together. This goes for fertilization, watering and mulching, especially if they're of the same breed or require the same kind of maintenance. If you can make them look aesthetically pleasing as an arrangement, it will go a long way in improving your home exterior. Try to limit how many species you have to decrease the amount of care and maintenance your yard requires.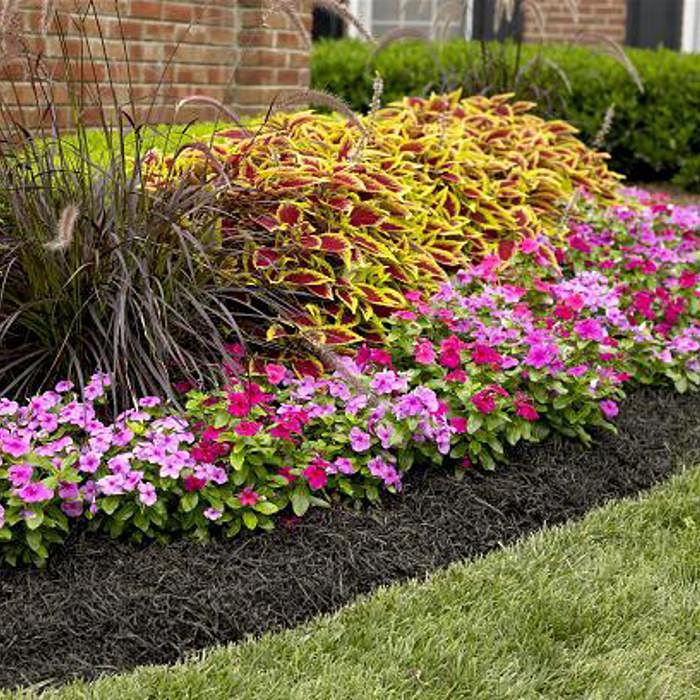 Traditional Landscape by EZ Does It in Elkwood, VA
#2 Add flower beds
If you want to reduce the size of your lawn, consider replacing grass with more flower beds. This will potentially require more maintenance, depending on which types of plants you choose, but it also means less mowing. You can also pick flower species that require little to no watering. Stick with native species of plants. They're adjusted to the climate conditions, pests, and diseases and they won't need much mulching, fertilizing or other care throughout the year.
You may also decide to weave in garden paths, shrubs and trees to replace more grass and cut down on mowing and lawn care.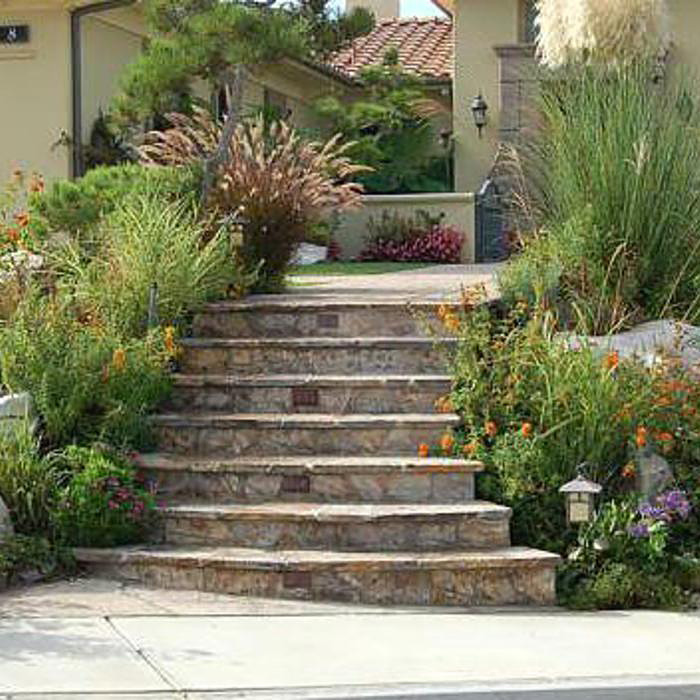 Tuscan Landscape by Terrascapes in Costa Mesa, CA
#3 Choose the right plants
It's important to choose the right plants, regardless of whether you create more garden beds or balance between lawns and flower beds. Pick plants according to climate, which sites you'll need to put them in, sunlight conditions, shading and rainfall. Some low-maintenance plants to consider include:
● Ornamental grasses
● Conifers
● Deciduous flowering shrubs
● Hawthorns
● Ribbon grass
● Smoketrees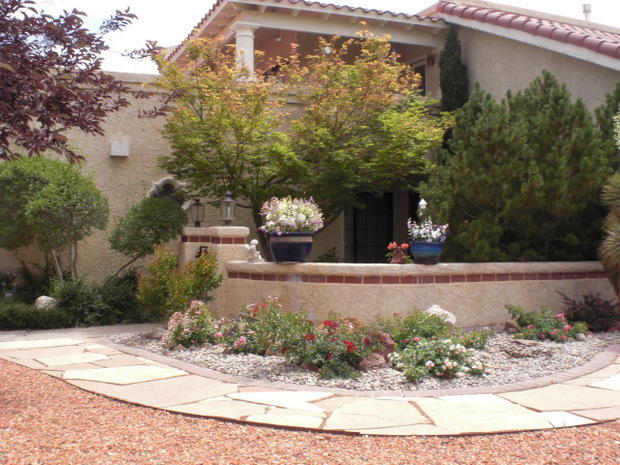 Contemporary Patio by Gardens for Texas in Dallas, TX
#4 Consider xeriscaping
One of the more interesting alternatives to lawns, xeriscaping involves putting together plants in beds of rocks or pebbles. It leads to more efficient watering and requires less maintenance overall because you won't need to mow a lawn or run a sprinkler system. The variety of plants is a bit more limited in xeriscaping, however, given the need to account for climate conditions and how the plants will meld with the landscape. You can choose from:
● Ornamental grasses
● Yarrow
● Iceplant
● Mexican feather grass
● Agave
● Yucca
Conclusion
Regardless of which approach you take to cut down on landscape maintenance, you should find a way to spend less time watering and fertilizing throughout spring and summer. If you need help with your landscaping, you can always speak to a landscaper. There are also some good tips on spring landscaping maintenance in a recent post from Coldwell Banker.