Building your own swimming pool can be an immensely rewarding experience and the finished product can be enjoyed for many years. While building a swimming pool may take some time, effort and construction skills it is certainly a worthwhile project and sure to be used by all of the family, especially in the warmer months. Just think about pool parties with friends, relaxing times with family or improving your fitness easily with a pool in your garden. Plus a home swimming pool will be a hit with the kids and keep them entertained for hours.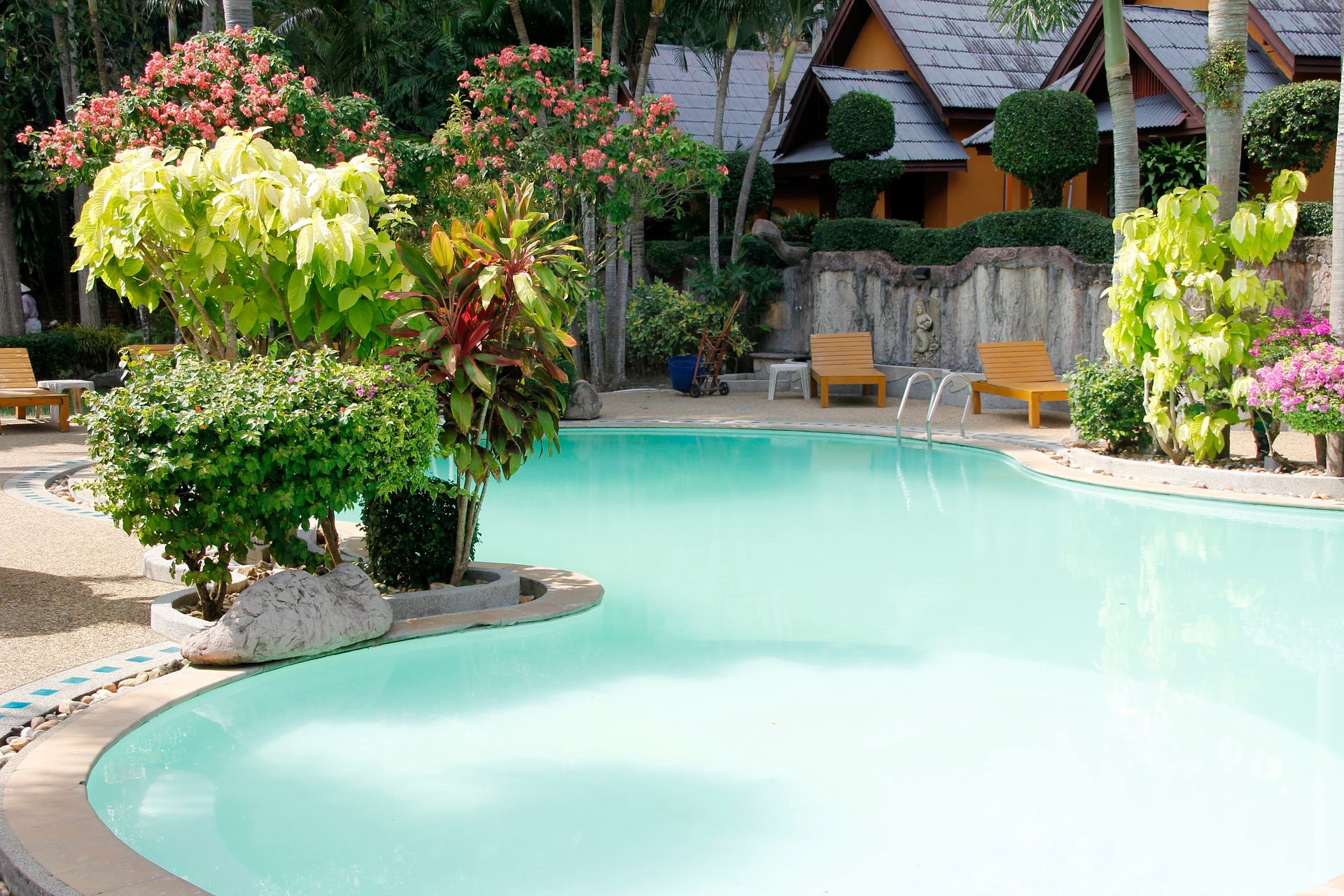 Plan and Design
Thoughtful planning is the first step to designing and building your own swimming pool, as it is a larger than average job your planning time will not be wasted and can avoid or detect potential common mistakes. Here is a list of some of the things you need to decide before you begin building your  swimming pool.
Will your swimming pool be built above or below ground?
What size and shape of swimming pool is best suited to your needs and the amount of space available?
Are you planning to have a spa built into the pool?
Will your swimming pool need to be heated or emptied over winter?
Budgeting
The budget for your swimming pool will be determined on many different factors. The size, shape and depth need to be taken into consideration and also the fact that you may need specialist help for some of the work. If your construction skills are good enough you can build a swimming pool yourself, but if you require a contractor then the cost will rise significantly and could even double. A vinyl liner pool is one of the cheaper options for building a pool at home so we will focus more on that type of pool in the rest of this article. Browse vinyl liner pool designs on Houzz.
Permits and More Plans
It is always advisable to check with your local authority whether or not you will need a permit for your home swimming pool – this should be done when you are at the planning stage in case any changes need to be made. If your plans are good and a permit has been attained then it is time to start building your swimming pool. Be honest about the amount of time you can put into a large project such as this and work out how long the entire build should take. It's never good if you suddenly run short of build time and your project has to be put on hold and building a swimming pool at home can take approximately 2 weeks of hard and long work.
Build Stages
The first step will be of course, to dig a large enough hole to hold the vinyl liner. You can use a mini excavator that will do the rough job for you. A good tip is to make the original hole slightly larger to allow plenty of space and then any extra can be backfilled at a later date. Next install the wall supports as advised by the company that manufactured them. The next step may need professional help as you will need to start putting in the pipes and plumbing for your swimming pool. Next comes the lights, again you may need help with this stage. Then it's the concrete collar, any backfilling that needs to be done and placing the coping track that will hold the vinyl liner in place. Concrete or sand should now be placed on the sloped areas and floors, leaving a smooth finish.
You're almost there! Installation of the pump and filter can now take place and then you will need to clean the pool thoroughly and install the gaskets. Finally you can hang the liner in place and fill your pool with water, there is just one more step before you can enjoy your home swimming pool – that is to cut out for the fittings and check for any leaks, plus another final clean up. Finally after many hours of hard work your swimming pool is ready to be used by yourself and your family.