Surely you have asked yourself many times: "Given so many details and ideas to take care of, where should I start working to drastically improve or transform the layout of my living room, bedroom, or any other space in the house?" Well, when it comes to what professional designers always advise, the key to any interior design success is based on creating a focal point – the main hook to which all eyes will be directed first.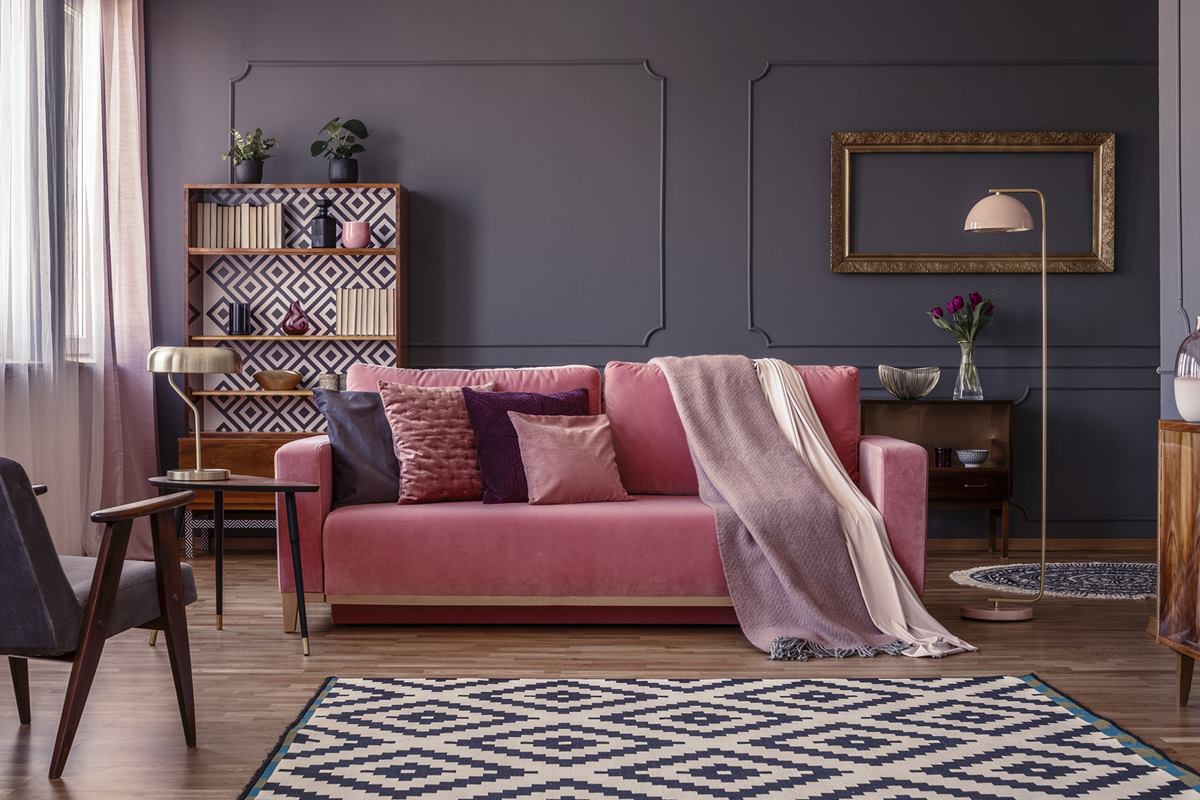 The focal point is however a matter of understanding and personal choice. It is something that you, as the main manager of your rearrangement project, should set at the very beginning of your design creation process. To mention an example, if you have an Arco lamp in your room and that is usually the element your visitors usually notice when they enter it, you have discovered it – it is your focal point. No need to introduce and force attention to another interior element.
In case you are not sure, best option is to consult with a professional designer and ask for their most sincere recommendations about what specifically the focal point of the design that you both are developing should be. It's always good to listen to those who have more experience and knowledge.
If, on the other hand, you decide to not receive assistance from a designer and you are simply doing things your way and letting your ideas and your style flow, you should inform yourself about how to designate the most appropriate focal point to make your decoration a whole accomplished feat.
How to Get The Perfect Focal Point?
To know what focal point your design will have, the best thing you can do is to learn a little about what professionals recommend. Listening to these tips is the best way to determine the most convenient place that will become the center of attraction of your entire design. Here are some pro tips for you to learn how to easily determine the focal point of your space and get the best out of your decoration:
Take advantage of the architectural properties of the place you are going to decorate
This means: a focal point is a slightly abstract concept that may be related to some aspect of the room. However, in other cases, a focal point can be a concrete thing such as a special picture, mirror, or a dramatic piece of furniture placed on a strategic spot of your space. Taking a look around the room is always useful if you search the most "attractive" thing in it. Pay attention to everything with a very objective sense of observation and it will not take you long to realize which element is the most prominent. You can ask the opinion of another person to verify if your observation matches theirs.
Furniture: the center of attention
The furniture you have in your living room is, per se, the first thing which your guests are going to put their eyes on, especially if your living room is a simple compartment, without any specifically notable pieces. If you want to make your furniture the focal point in your layout, the main recommendation is to get something interesting to look at, colorful furniture, or something texturally and visually appealing.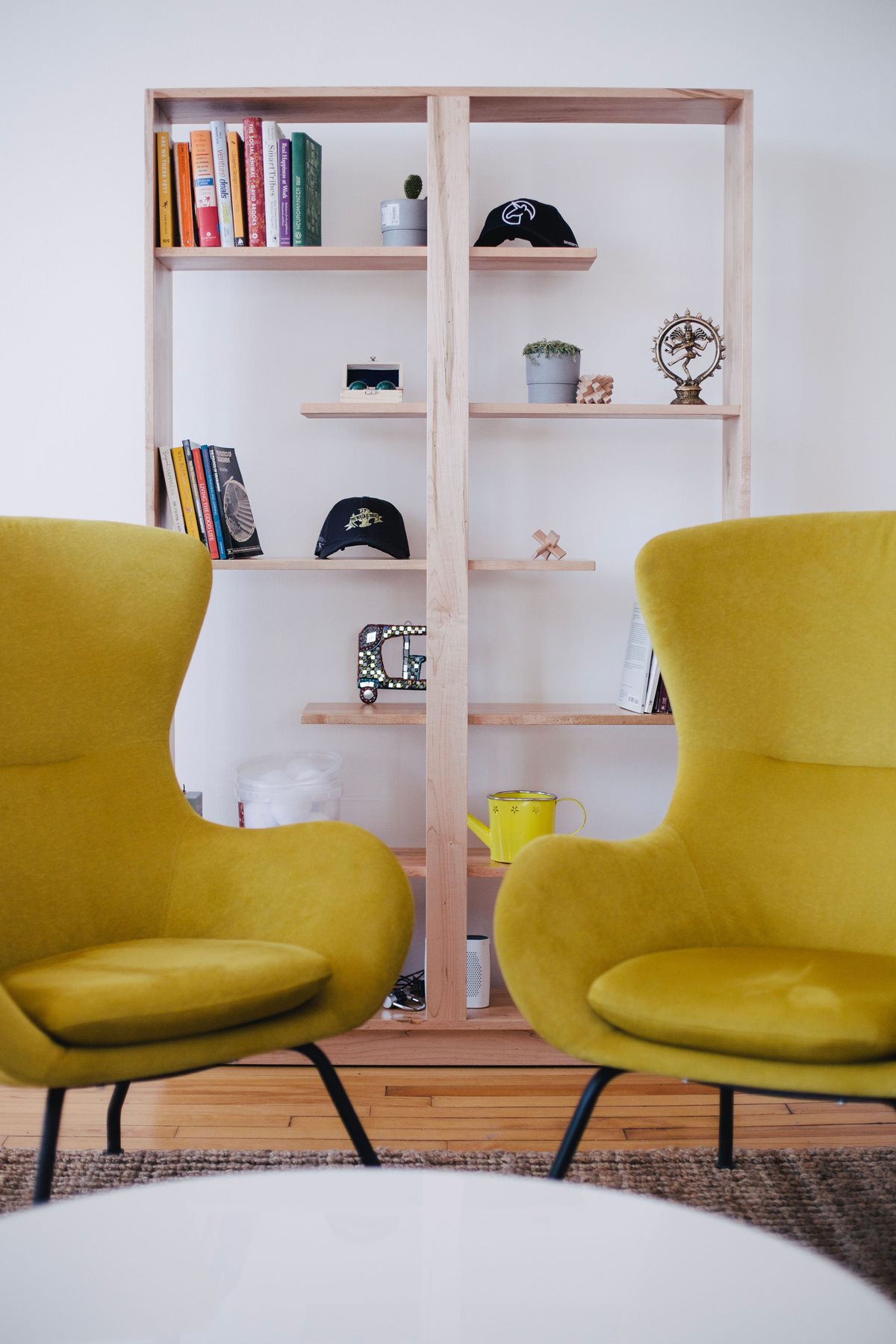 Art: a safe bet
How many times has it happened to you that you enter a room and the first thing that your eyes meet is with a very striking piece of art? This is really an infallible shot. Placing a painting in a strategic place, whenever it's consistent with your tastes and especially with the effect you want to achieve, is the most reliable and direct way to impact positively. The visual forms in which art expresses itself are not only through painting: a very colorful floral arrangement, a striking ornamental piece or even esthetic shelving can bring some marvelous spirit to the atmosphere.
Nature and outdoors
The most authentic attraction! The Mid-Century Modern Style has among some of its characteristic features the use of spacious and fresh views through large windows that frequently face colorful gardens with many shades of green or the deep blues of the ocean. If your room has some of these features, perhaps the best alternative is to reduce the prominence of furniture and fixtures of any kind you are longing to add and let your large windows take all the lead. Many times the simple and stripped of excessive details room decor, in contrast to the vibrant and natural outside view, can generate the most memorable effect.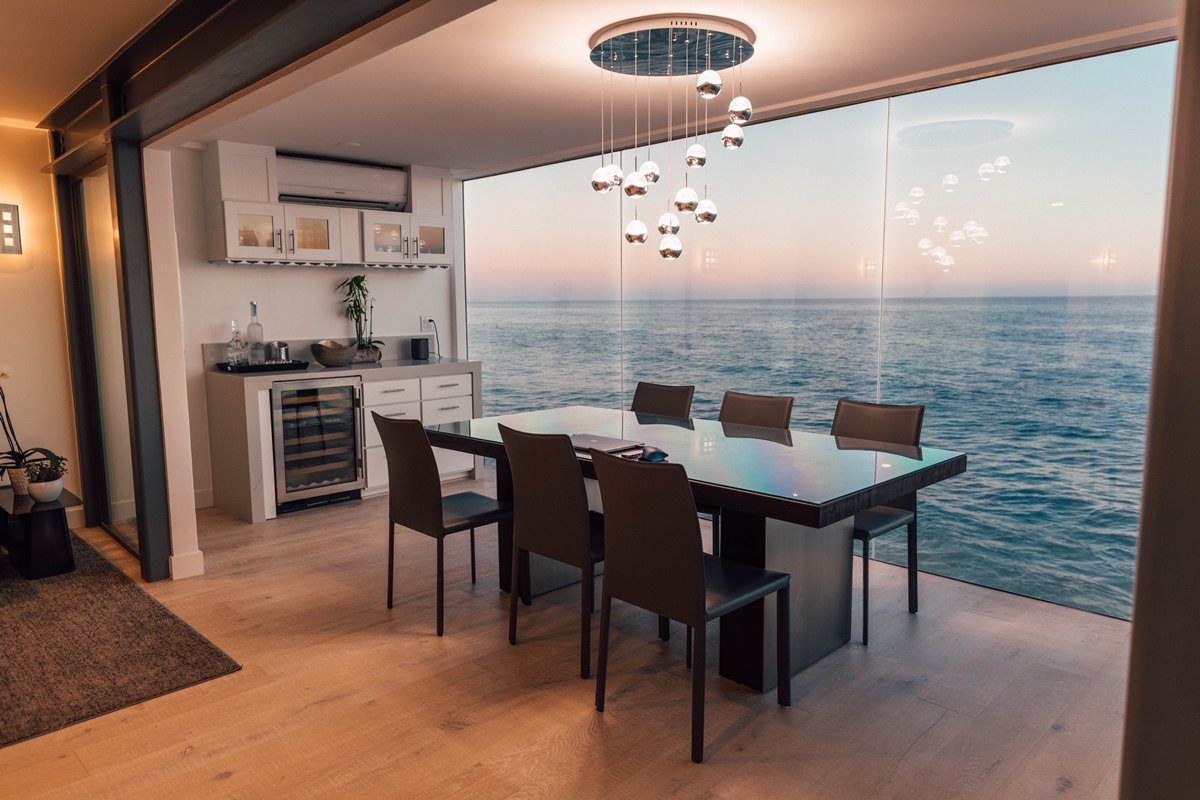 Take note: the walls are your great allies
When ideas begin to not flow so well and the resources available to renovate your spaces are not the most optimal, resorting to the possibilities offered by the walls is always a very valuable ace up your sleeve. If your walls are very visible and you don't have too many elements that hide them from view, you have the skills to make art on walls and you can come up with some valuable ideas that you could apply to make them look more attractive, then the walls can be your great answer. The use of acrylics, if you know how to apply them subtly, can also work very well on a single-color wall.
Lights: the little big secret!
The way you distribute the light in your environment can be the decisive factor when it comes to encouraging the attention of any viewer to a focal point. How light is able to highlight a particular aspect of your living room can make a formidable difference. The Arco lamp, to mention a very important example, can direct the light to the point you want, highlighting a certain aesthetic aspect of your space that can stand out. Besides, this lamp designed by Pier Giacomo and Achille Castiglioni in 1962, is actually a representative piece of the Mid-Century Modern Style and is by itself, a valid candidate to become the focal point you are looking for.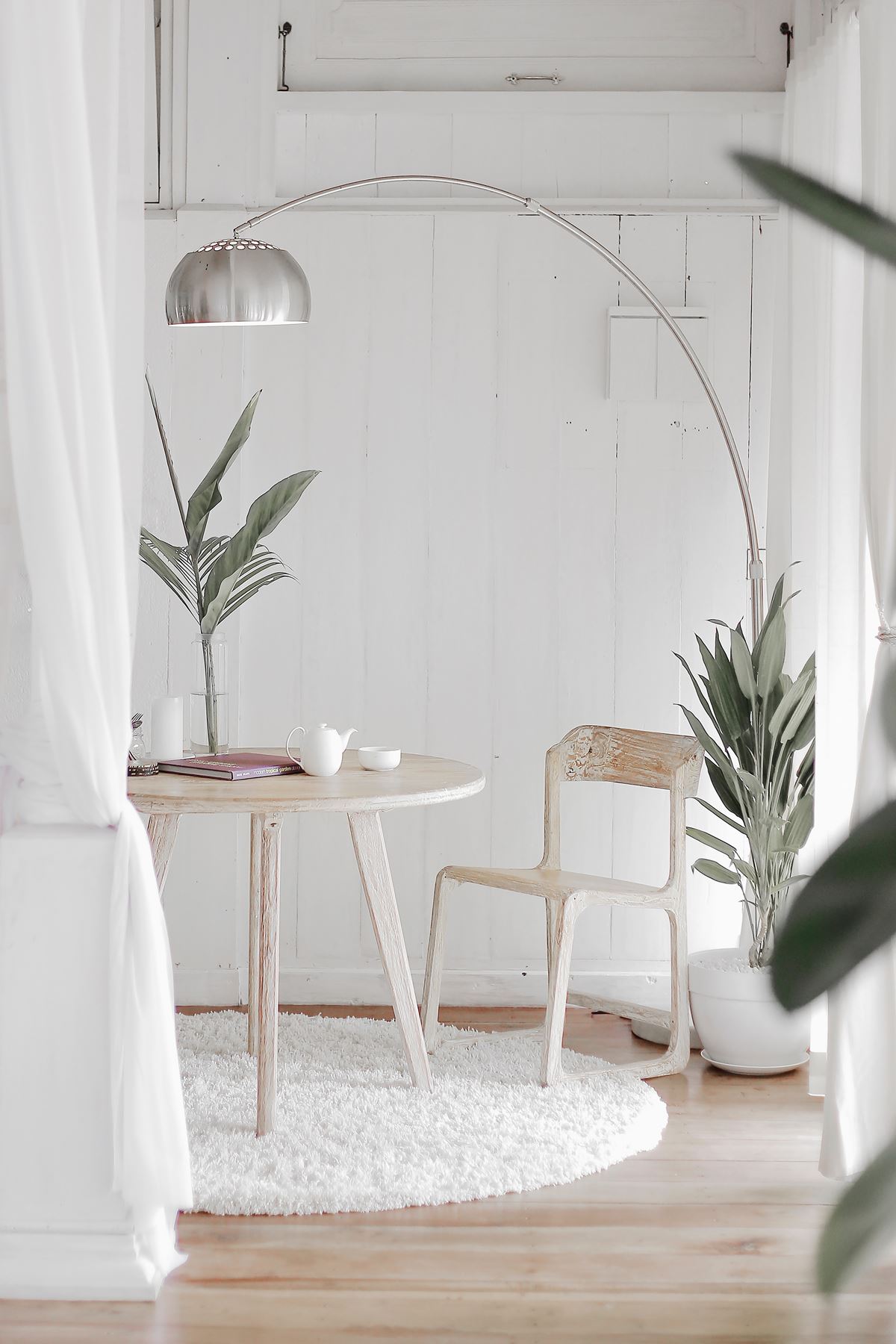 These are only a few recommendations you can consider to conceive, observe and take advantage of that focal point you're determined to get. Always keep in mind that every room, space, taste, and vision is different. The same ideas you could have are maybe quite different from someone else's. The balance between style, art, functionality, and good taste could be just one step closer!