Moving into a new home or saying goodbye to your old house is an emotional experience. There are however plenty of far non-emotional issues to deal with before you make the move, and deep cleaning is one of them. As a rule, no place should be bought, sold or even rented without having been thoroughly cleaned top to bottom. Whether it's a brand new residence or one with a history, it needs to be brought to proper hygiene and safety living conditions.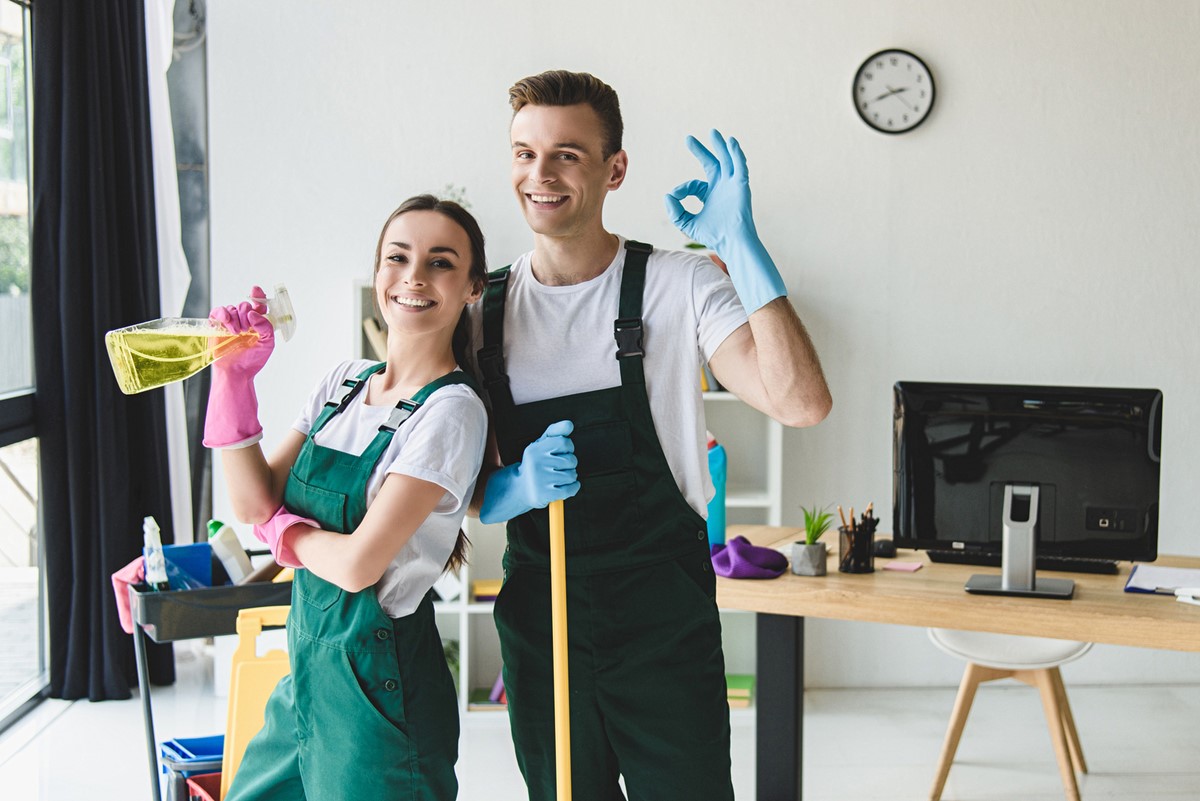 Usually, real estate agencies take care of the issue, hiring the services of professional cleaning companies. These may perform the job in different ways according to the conditions in the particular area. For instance, how homes are deep cleaned in Dubai is entirely different than the methods applied in Washington DC. All professionals however use specialized equipment and cleaning products and take care of every detail leaving no spot unattended.
Opting out of professional services does not however mean opting out of deep cleaning the place. If you have decided to deal with the issue yourself, there are a few important things to pay attention to.
Do a thorough inspection of the condition of the entire place. Taking notes and even a couple of photos is always a good idea! In this way, you'll be able to later focus your attention to the most problematic spots and areas that need more serious cleaning.
Fresh air access is vital for residents to live in a clean environment. Since modern homes are largely air-conditioned, one of the first issues to deal with is cleaning and, if necessary, entirely changing the air filters in the according units.
Check All the Safety Measures
"Safety first" is not just a phrase! Deep cleaning involves the use of machinery and chemical products that would often emit dust, fumes and strong odors. That is why it is imperative to ensure good air circulation throughout the cleaned area. Check those smoke detectors, too, and make sure they are fully functional! Another item that should always be at hand is a fire extinguisher. Make sure also you leave all safety devices in proper ready-to-use condition after finishing with the deep cleaning of the place.
Simply put, pests control is a must! There are pests that might only irritate us, like flies, stinky bugs or most spiders. But there are also those that pose real threat to our health. No residence is fit to live in if pestered by mice or rats, bedbugs or ticks, termites or ants, cockroaches, etc. Pests are a serious issue and need to be dealt with properly. Using the right products onto the right areas pestered by harmful creatures is a key stage of deep cleaning.
There may be some things that shall need to be changed at moving into a house or after leaving it. These might be a number of worn out cabinet doors or cracked/broken windows and window-frames. Special attention should be paid to old and worn out bathroom and toilet items, like toilet seats, showers, faucets, and even bathtubs or wash basins. These are items directly involved with personal hygiene, hence their pristine condition is important for the health. If they are in a very poor condition, it would be better to replace them rather than try cleaning them.
Cleaning Walls and Floors
Throwing a fresh coat of paint on the wall may make the place look nice, but paint cannot actually clean the walls. Check first for possible mould stains and scrape them off. Deep clean the affected areas with appropriate mould removing products and let the space dry completely before painting or wallpapering the walls.
Floors need to be thoroughly cleaned, too. Depending on the type of flooring, it would be best to use proper machines to deep clean the flooring surface of accumulated dirt, dust or even germs. Use appropriate products to then wash, wax or polish the floor surface and make it look shiny and good as new.