The world is a connected place, with all types of information at the tip of our fingers. So why should our home be any different? There are all kinds of technology available for our home, all designed to make our lives easier, but what are the most essential? Here are a few suggestions and tips on how to connect them all for a truly optimal home.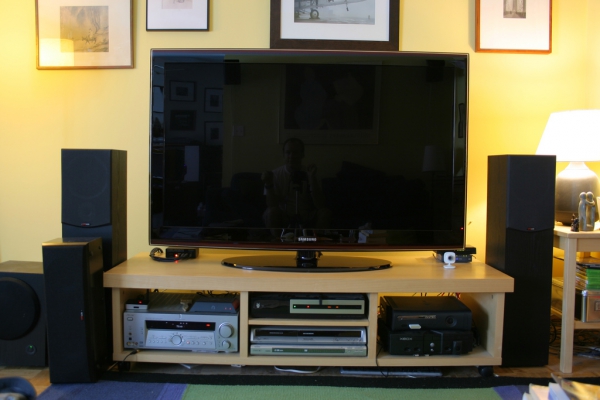 image by Flickr.com
A smart T.V.
It seems like our television is no longer watched on T.V's. With shows being able to play on tablets, phones, and computers, there are all manner of viewing devices for our pleasure. However, nothing beats gathering the family around the T.V. and enjoying your favorite show together. This is made easy with a WiFi capable, smart T.V. The most popular viewing apps like Netflix, HBO Go, Hulu, etc, are usually bundled with the smart television, and it makes watching them a breeze. Here's where good broadband phone and T.V packages come in, as they can help save you money and save you from the hassle of multiple bills as well.
Control the music
A computer is a wonderful thing, there's so much that you can do with it. With just a few tweaks, you can actually control most of your home, all through your pc. For instance, if you are an audiophile, a Bluetooth speaker can light up the home with music, and best of all, you can control it all through your computer (or phone, for that matter). You can turn the speaker on, play music, and control the volume, without ever having to touch the speaker.
Control everything else
You can also control so much more of the home as well. Take for instance the lights; to control them, all you need are two pieces of hardware, a controller (which connects to the computer), and a dimmer switch. That's it. After that, simply install both and there you have it, lights that can be controlled through your computer.
Control the temperature
We've all fiddled around with the thermostat to get that perfect temperature, the problem with that is it's not very efficient, and can cause higher energy costs in the long run. A Nest thermostat tackles that problem head on, and offers an intuitive, and money saving solution. The Nest thermostat learns your schedule, then programs itself to change the temperature accordingly. By doing this, you can actually save up to 20% off of your energy bill. This is where a good home internet bundle comes in, helping you save even more money while using the smart thermostat.
There are a multitude of technologies out there for your home, these are just a few. They all have one thing in common though, in that they can help save you money, and make your home more efficient.