The outer walls of your residence are exposed to the elements of Nature. Since your home is the most important investment in your life, it is only natural to look for appropriate exterior cladding options aimed at its best protection and ensuring a longer life span of the structure.
Cladding is the non-load bearing 'skin' of the building that has a key impact on its durability and the market value of the property, by improving its environmental performance, as much as its aesthetic appearance.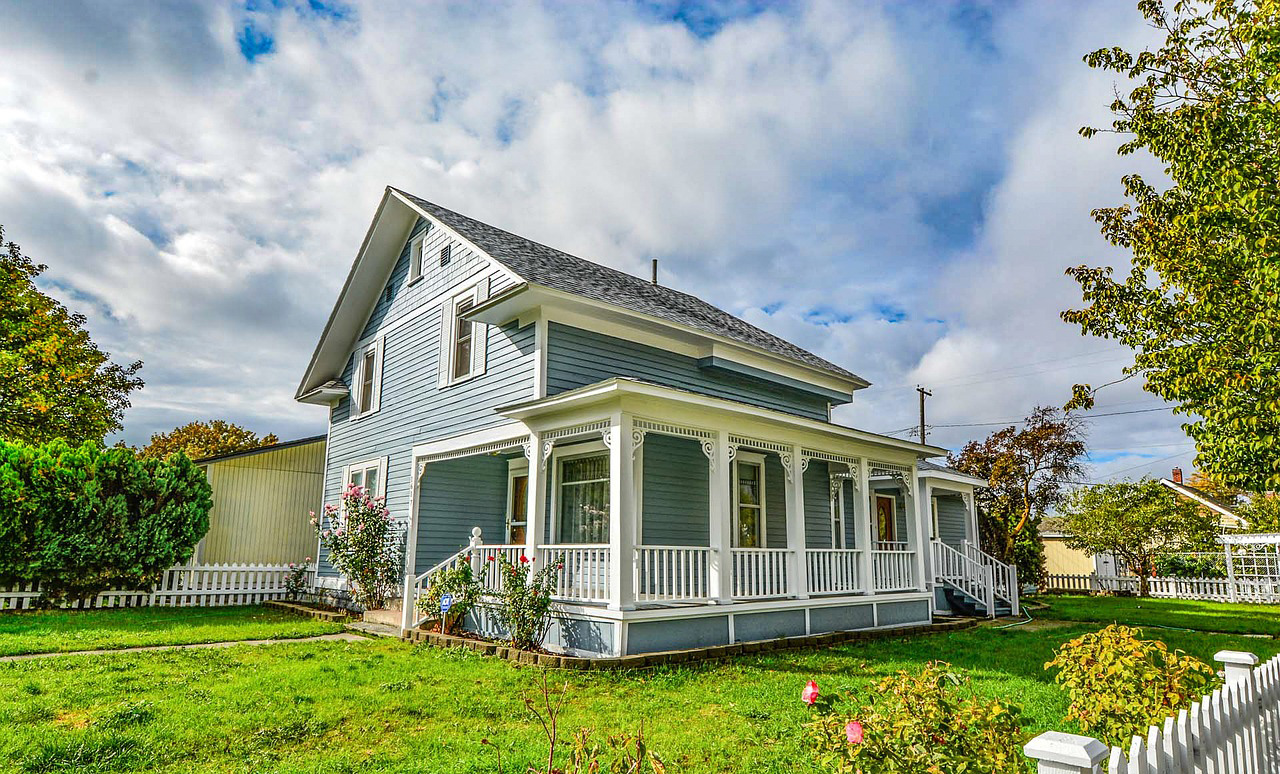 Choosing the best cladding system depends on several main factors:
regulations and permissions in your area of residence
local climate
personal preferences
budget
In general, however, best cladding means ensuring best long-term control over the impact of weather and environment elements upon the exterior of your residence, while also providing a pleasing aesthetic appeal of the property.
Additionally, cladding can improve other essential features of the residential structure, such as sound and thermal insulation, fire resistance, and even vermin resistance and better cleaning options.
Implementing your house cladding ideas and choosing the right types of cladding materials requires careful assessment and consideration of these main and secondary purposes and factors. On the other hand, one should be well aware of the specific features and qualities of the cladding materials involved, too.
Mainly, the materials used for cladding are wood, metal, or plastic (vinyl), as well as masonry or a range of composite materials applied in layers of various textures, colors, styles and finishes. In addition, most cladding materials come in various profiles and patterns. The combination of cladding materials can therefore be the best option for achieving optimal physical, as well as aesthetic benefits of cladding.
To highlight the pros and cons of the 5 most popular cladding materials, we've turned for opinion to siding specialists GVD Renovations:
Wood is one of the most popular cladding materials with large application and strong eco-friendly features. It adds extra value and classic authenticity, natural appeal and timeless appearance of your home.
largely available and relatively cheaper than other cladding materials

easy to work with and to customize

easy to replace

recyclable and eco-friendly

durable (when properly maintained it can last for 30 years or more)
engaging maintenance and upkeep; untreated wood requires special attention and frequent painting and re-painting, staining and sealing to protect it from extreme environmental elements, moisture in particular;

prone to rotting and twisting;

prone to bug infestation;

more difficult to clean;

extra costs for replacing possibly damaged cladding.
These are long, thin and narrow boards, traditionally made of reconstituted hardwood or timber and used as excellent cladding of the exterior of a building. These boards are usually applied horizontally or vertically, through either 'overlap' or 'click' installation methods aimed at providing best protection against environmental elements.
Pros of Flued / Vented Gas Heaters
can be made of alternative materials, such as metal, plastic, fiber cement, wood composite or plywood;

when installed properly, ensure cladding of excellent quality and durability; they rarely crack, crumble or break;

cost-effective;

highly resistant to moisture and rot;

excellent option for protecting the building's exterior walls, hence the building's integrity, in cases of earthquakes or other similar extreme natural phenomena;

offered in various profiles and patterns, which provides excellent options for achieving high aesthetic appeal of the property; in many countries weatherboards come in the form of smaller shingles laid upon exterior walls over the top of each other or fitting each other's profile lines, creating an interesting pattern like fish scales;

easy to maintain and clean.
Cons of Flued / Vented Gas Heaters
timber weatherboards may with time split and change color; need more serious treatment and maintenance;

metallic boards are dangerous to work with, since their edges are sharp and can cause injuries; they need more careful edge treatment;

plastic weatherboards can scratch easily and may with time fade in color;

fiber cement boards are heavy and hard; may pose danger by inhaling dust while cutting;

wood composite boards are more expensive than those made of other materials; they are also heavy and difficult to work with.
Vinyl is a hard plastic material often used in modern architecture as an exterior siding / cladding material.
easy to install and maintain;

less expensive than other cladding materials;

highly resistant to strong winds;

wide array of profiles;

available in about 350 different colors;

long-lasting color retention.
can crack and dent more easily under extreme weather conditions;

water-resistant but not waterproof.
Metallic cladding systems involve boards, sheets, or shingles usually made of steel or aluminum.
high durability; galvanized corrugated steel can last for more than 100 years!;

excellent conductivity and strong vapor barrier;

highly fire-resistant;

high levels of embodied energy;

one of the best waterproof cladding materials;

provided in a wide variety of cold formed profiles;

bug, etc. pests – resistant;

requires low maintenance;

highly reusable and 100% recyclable;

a wide variety of finishes, colors, patterns and textures that provide excellent options for achieving highly aesthetic appearance of the building's exterior.
steel and aluminum provide zero thermal or sound insulation;

both are non-renewable resources;

dangerous to work with;

prone to color fading, scratching or denting;

susceptible to rusting;

more expensive than most other cladding materials.
This is a building material made of sand, cement, and cellulose fibers, further autoclaved with pressurized steam for enhancing the strength of the final product. It is largely popular as a cladding material most often applied as weatherboards or shingles onto the exterior walls of a building.
strong and highly durable;

offered in extensive palette of beautiful colors and natural hues;

comes in a wide range of textures and finishes;

rot-free;

strongly fire-resistant;

requires low maintenance.
cost is higher when compared to other non-natural materials;

more difficult to treat and install;

heavy and fragile;

not very effective for thermal or sound insulation purposes.
No cladding system is perfect. Each cladding material has both, advantages as well as disadvantages, but it is precisely the wide choice that makes these materials so popular in architecture.