Tiny-home owners have a special spirit all their own. Perhaps some choose tiny living out of necessity, but some just love the idea of a life without clutter or the freedom to live in a new environment in an instant.
Tiny homes are so popular in Australia that one was even stolen in 2017. A social media campaign monitored the situation and tracked the hijacked — or would that be housejacked? — home's journey from Canberra to Hervey Bay.
While it makes sense that older women would benefit most from owning a tiny home, other demographics would certainly appreciate the advantages of living in a smaller space, too. Married couples focused on sustainability and experience over the comforts and stability of settling into a larger home have for several years now embraced this growing trend that features plenty of home options.
If you know a couple getting married who plan to start their lives together in a tiny home, consider the following three wedding gift ideas to complement their new space.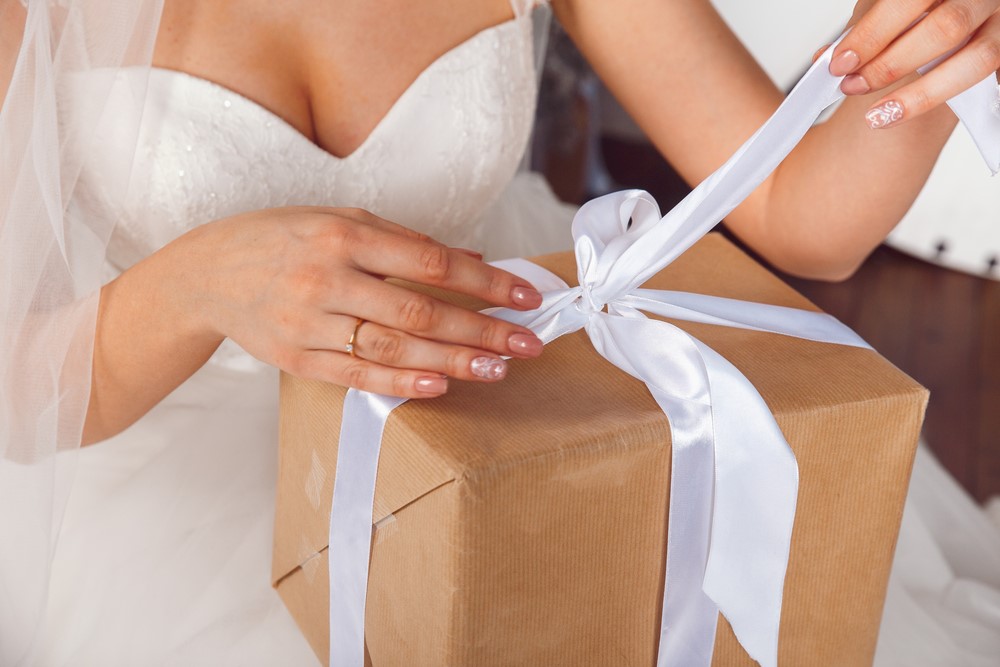 Due to the limited space they inhabit, tiny-home owners still need to restock various goods and supplies on a regular basis. Some of these items include:
Construction supplies: As first-time owners of a tiny home, newlyweds often need to repair, replace and re-adjust different furniture, appliances, areas of their home and more to create more space. Thus, items like nails, hammers, tape, wed rods and glue are always welcome additions to the tiny house toolkit. These items are often used up quickly or easily stored with other tools.
First-aid necessities and medicine: With all these tools lying around, someone is bound to get a small injury, and every new couple needs first-aid supplies in their home.
Hospitality-sized cleaning and self-care products: Visit just about any drug store like CVS or Walgreens to buy some essential travel-size items like shower gels, shampoos and body lotions. Additionally, you can find mini-size laundry detergent, dishwashing liquid and all-purpose cleaners.
Operational equipment: Perhaps the newly married couple plans to start their own business while on the road. Browse their wedding wish list to see if they can use a small printer-scanner setup or printer cartridges.
#2 Digital Gift Certificates and Other Intangible Gifts
Nothing takes up less physical space than digital gift certificates, which is ideal for any tiny home adventuring couple. Take the wedding couple's tastes into account when shopping for vouchers, gift cards and digital download options. Here are a few ideas to get you started:
Dining: Any time a newly married couple can go out for an evening, especially when living and cooking in a tiny space, is a gift in and of itself. With that in mind, buy some gift cards that they can redeem at some of their favorite restaurants.
Entertainment: Couples can cozy up together with their favorite music, movies and books, thanks to a wealth of streaming options for which you can buy gift vouchers.
#3 Highly Functional Compact Dining Table and Chairs
One item every young married couple needs is a space to enjoy a well-earned meal together. Indeed, there's no doubt tiny-home owners spend a great deal of time working hard together to create and maintain their dream home space. They deserve to carve out space where they can tune out the world and enjoy each other's company, along with a delicious breakfast or dinner. For example, a small table for dining room areas is ideal, especially with the right chairs and some added storage options. Many times, these tables can double as workstations as well.
Less Is Often More with Tiny House-Dwelling Couples
Tiny-home owners challenge the way most of us think of gift-giving. Not only is their philosophy based on minimalism, but it's simply and often impractical to give bigger items without first consulting them. Of course, you always want to shy away from this, but especially when it comes to their wedding when they have many other pressing matters on their minds. These gifts ideas are just a few ways to keep it simple without sacrificing pleasure and practicality that tiny-home owners crave.