If you're decorating a small bedroom, it is important to remember that less is more. Decor pieces that are purely decorative can make your small bedroom feel cluttered and stuffy. It is best to add design details through pieces that are necessary parts of your bedroom. This gorgeous small bedroom is a perfect example of that. Through patterned wallpaper and patterned bedding, and even a little creativity using the window, the designer of this room created an enchanting and enticing space.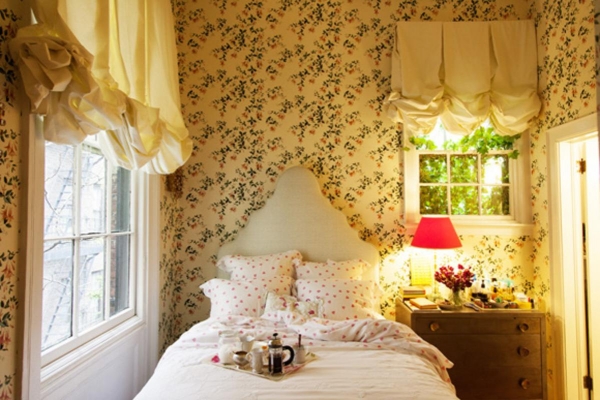 Lovely flower wallpaper fills the entire space, adding a cozy and romantic feel to the room. Voluptuous white curtains cover the windows, providing a dose of charm. A small but stunning, white headboard, connect with the curve of the curtains, and bed sheets with a heart pattern, complement the flower wallpaper. A white comforter covers the bed, allowing the heart pattern and the flower pattern to stand out. A chocolate bedside table, that is wide enough to be used as a dresser, provides storage, and a wonderful contrast to the white in the room. On the table, fuchsia flowers and a glass lamp, with a bright shade, add a lively splash of color. The light emitted from the lamp is warm and captivating, continuing the enchantment in the space. A clear tray is used to neatly store beauty products, and a beautiful pink bowl is used for jewelry. Books neatly stacked on the bedside table provide a wonderful lived-in quality, and easy access for nighttime reading.
We love the way the tree is pulled through the window, adding luscious greenery to the space. It also enhances the fantastic wallpaper, and creates a wonderful design element, without adding more clutter to this stunning small bedroom.
This space utilizes the main components of the bedroom to create a captivating and cozy design, practically removing anything that is unnecessary.
Delightfully charming and enchanting.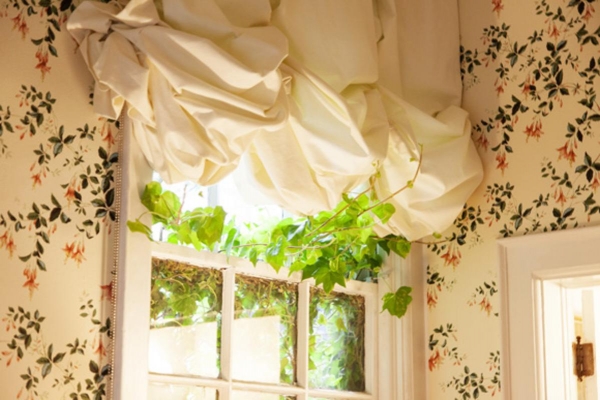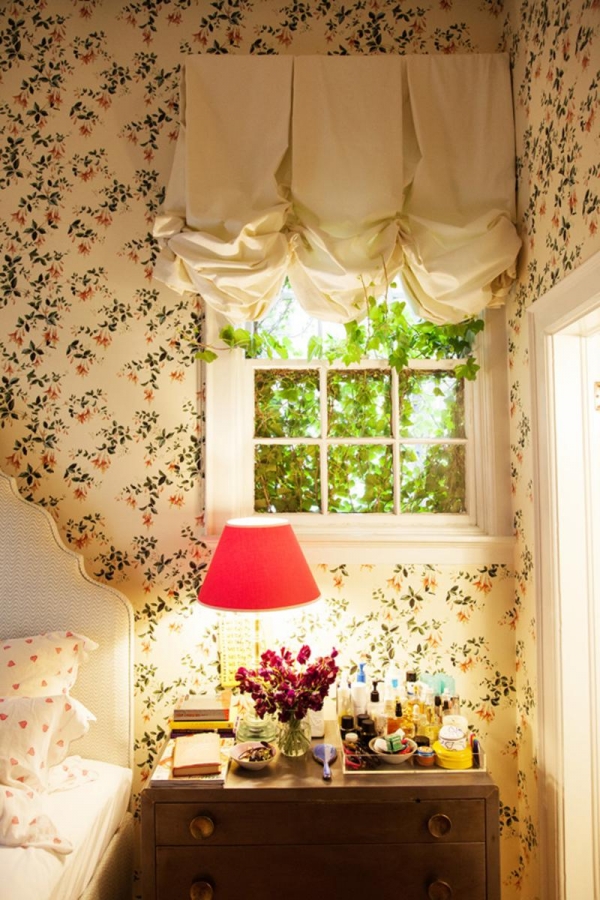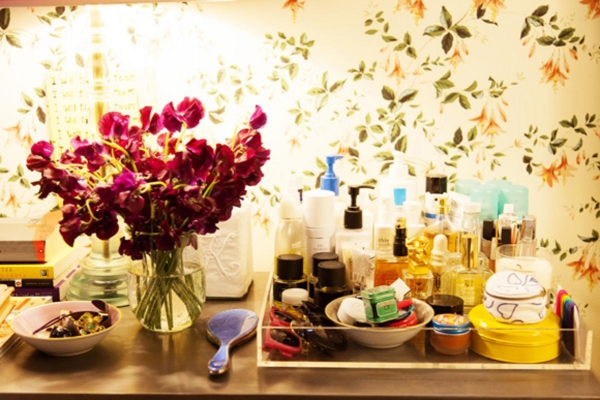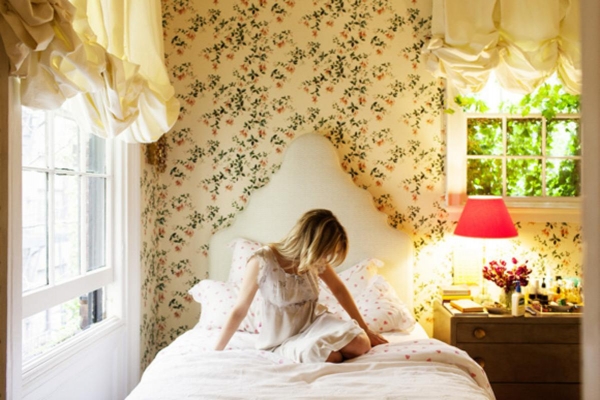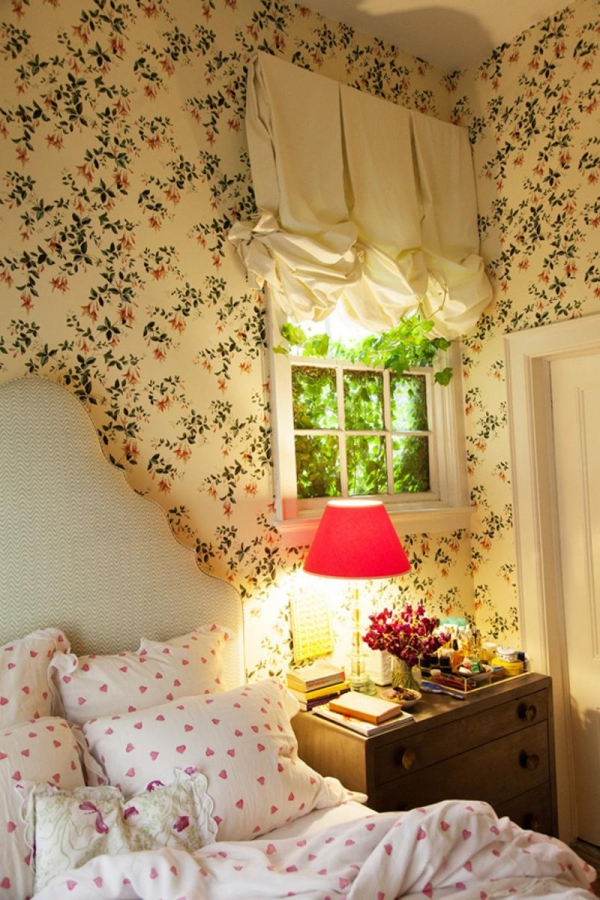 Images found on The Selby