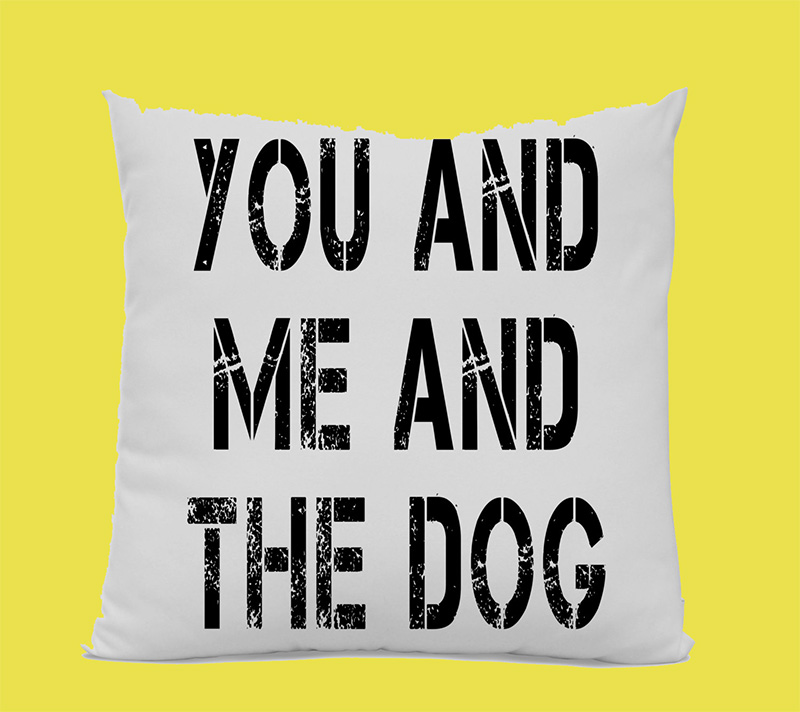 If you are looking to buy a cute present for your friends who own a pet or you want to decorate the living room with accessories that celebrate your adorable dog, this funny pillow for dog lovers is exactly what you need.
The text will put a smile on your face every time you take a look at it!
The pillow is made of soft cotton and features a zipper for easy maintenance.
With its clean design and straight lettering, it will fit right in with the rest of your pillows you have in the living room and make it interesting and cozy.
*This page contains affiliate links