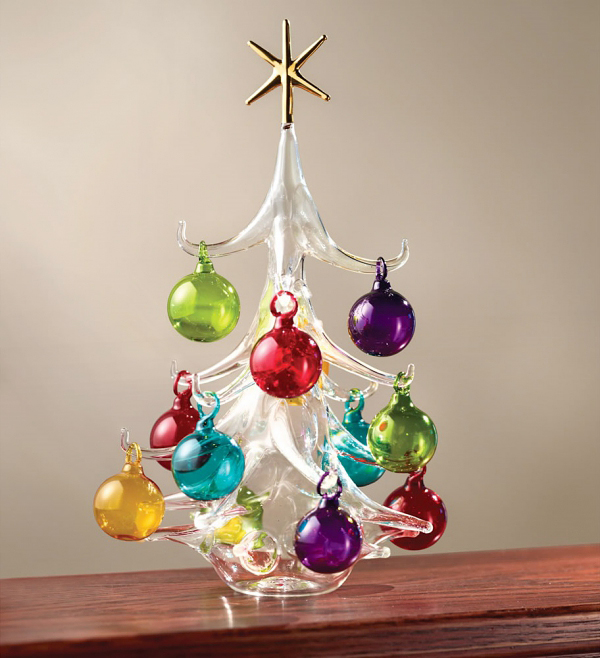 Looking for more ways to do a little something different for Christmas this year? Don't be afraid to incorporate some glass this time around! This glass Christmas tree was hand-blown in Italy by skilled glass makers.
Using original techniques and abilities that were taught to them centuries ago, these glass makers were able to create a glass Christmas tree that would triumph anything we've ever seen before!
The body of the tree, as well as the ornaments that hang on them, give them an animated feel.
This tree is perfect for individuals who rather just have a little something on their dining room table instead of a full blown tree. For those who already have a tree and would like to add something to their accompanying tables, this is still a great option as well!
*This article contains affiliate links