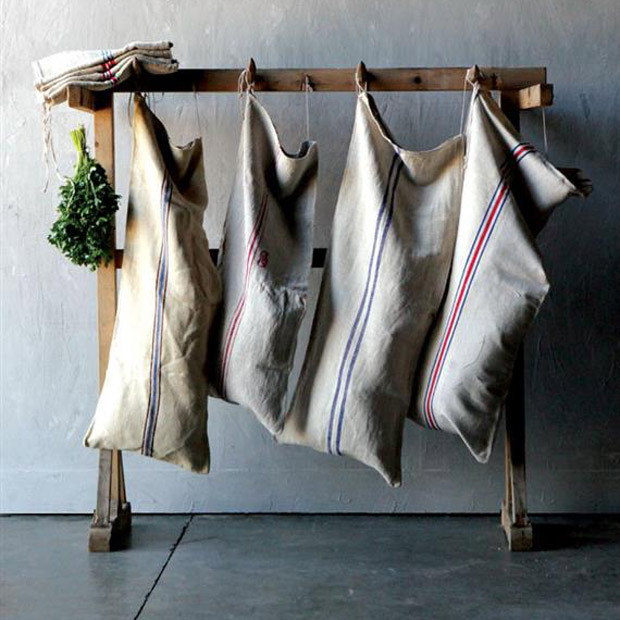 Of all the things you need in your home to assist you in daily life, this one may be the most important. Changing our clothes on a regular basis is an act that can occur at any time of the day or night. It wouldn't be really pleasant to have your unclean clothes sitting around with nothing to contain them in, so why not have fun with the way you choose to keep things in check? This vintage laundry sack by Woodland Bath delivers exactly what you need.
You could always go to the store and buy a regular hamper or net sack, but getting a little retro with it makes it a lot more fun to wash clothes. Made out of linen and hemp, this vintage laundry sack adds a nice rustic touch to your laundry room while also absorbing moisture to keep things dry.
Try something a little different! You just may like it.
*This article contains affiliate links