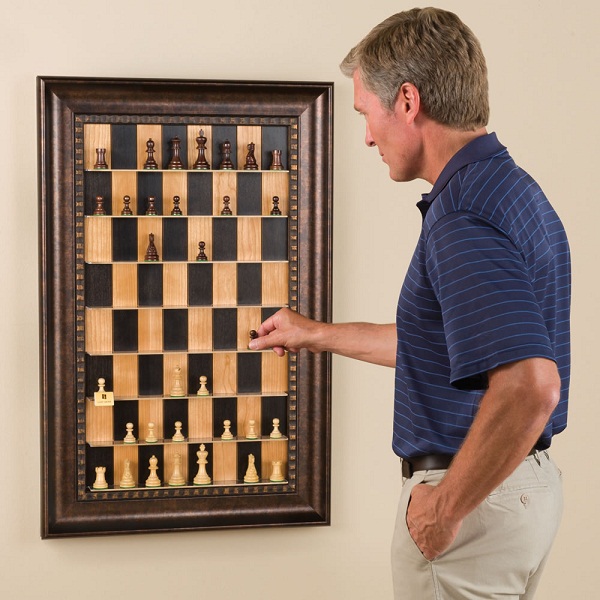 This vertical chess set will make a perfect addition to any traditional or modern home. It's an original alternative to paintings and will add a playful mood to the interior.
The chessboard is made of cherry veneer and mounts like a framed picture. Eight transparent acrylic shelves support the set of classic chess pieces. The black pieces are made of rosewood, while the white ones are made of boxwood.
The vertical chess set allows games of indefinite length and could turn into your daily family entertainment.
*This page contains affiliate links