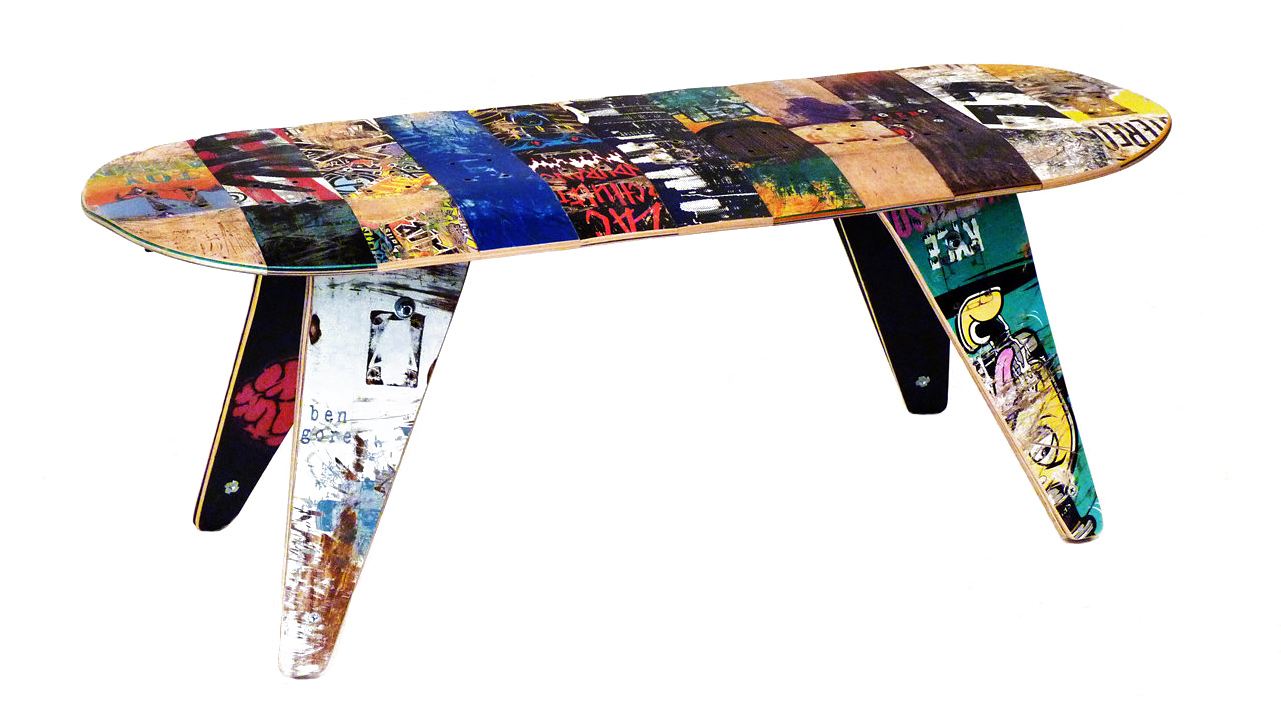 Upcycled, or repurposed furniture has swept the nation, and people are really loving it. Take this gorgeous skateboard bench constructed of repurposed skateboard decks.
Vivid graphics give this two-seater a unique quality and is sure to be a conversation piece in any home or commercial setting.
A reinforced steel frame hides underneath to lend more strength while the sanded and dyed edges give a soft, all-around finish.
Even going as far as to reuse the skateboard trucks and bolts, Pennsylvanian designer Jason from Deckstool (Etsy shop SkateOrDesign), has created a line of skateboard benches and other furniture items that are sure to wow.
*This page contains affiliate links