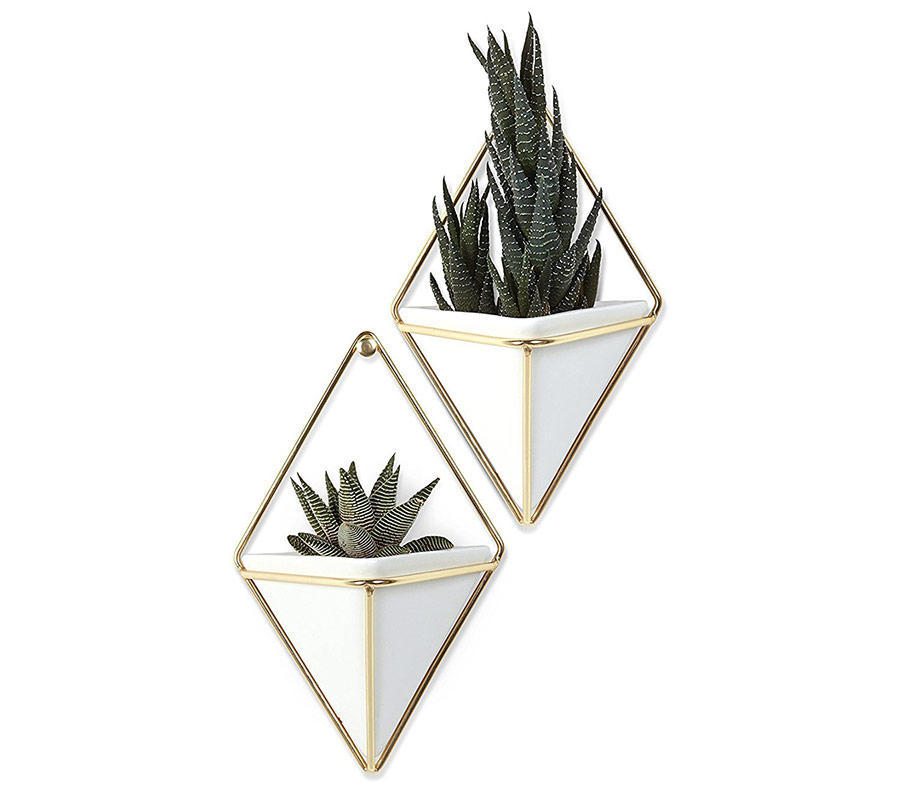 If you like to keep your walls plain but still want to put some simple, yet stylish decoration on them, this simple hanging wall décor is a great choice for the purpose. It is very versatile and you can place it just anywhere.
You can use this wall décor instead of planters in your kitchen or to store your pens and notes.
The overall design makes the hanging containers suitable for almost every style out there.
Consists of two ceramic units decorated with brass wire frames.
*This page contains affiliate links