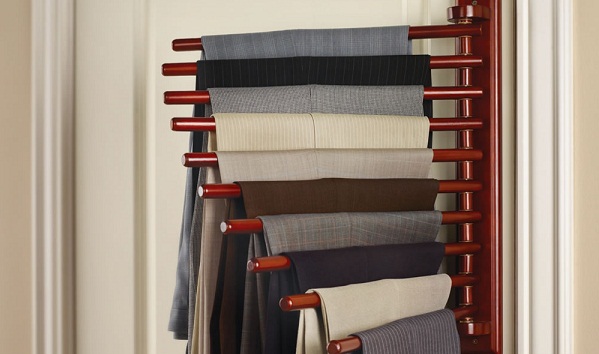 Guess you know how inconvenient it is to keep your trousers folded in the wardrobe and to have to iron them every time you want to put them on. Using this super handy trouser rack you don't have to worry about that ever again!
It can be easily mounted on a wall or a door and has ten hardwood dowels with one inch spacing between them. Each dowel can be swung individually, so your trousers are easily accessible and flush with the wall.
A huge time saver and a pretty good closet organizer!
*This page contains affiliate links