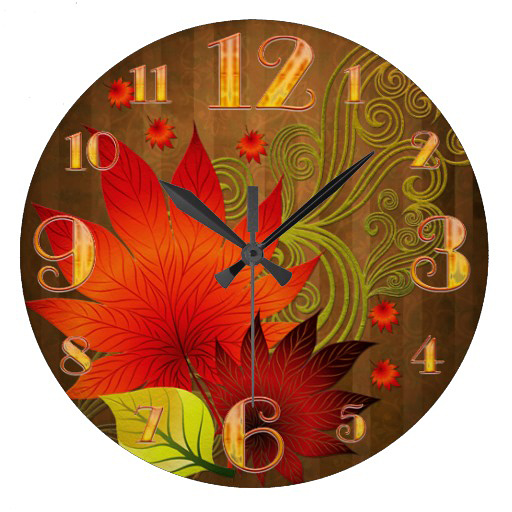 Time to show off your love for your favorite season of the year – Autumn! With this Thanksgiving wall clock you'll be able to show off your knack for holiday interior design and have a functional piece of décor while you're at it.
The dark wood pattern contrasted by autumn leaves is subtle while the numbers are a bit more bright and festive. This really could go with most styles of décor, especially when there's already an autumn theme present.
You can actually get this Thanksgiving wall clock in a couple of different sizes, and even customize it!
*This page contains affiliate links