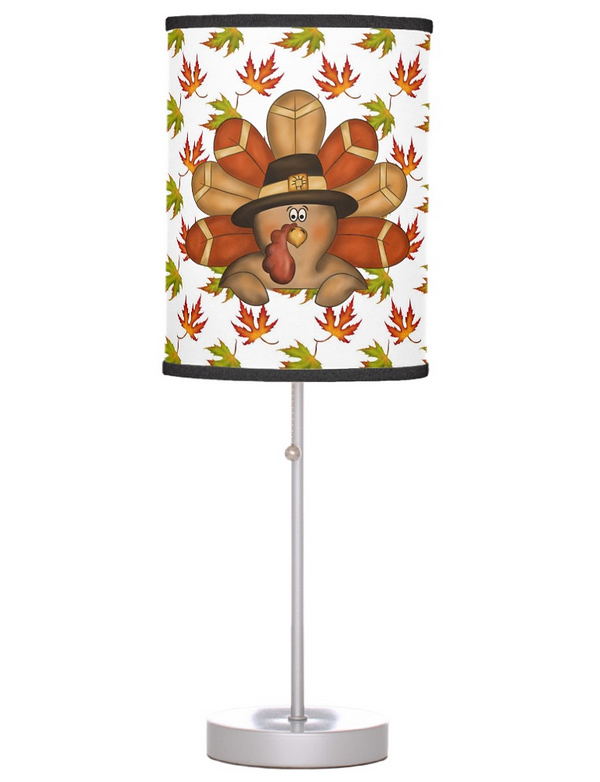 While you're decorating for the Thanksgiving holiday this month, don't forget about the lighting!
There's so much to help create the look, we almost forgot about this adorable Thanksgiving table lamp you can use to help brighten any room with even more festiveness. Just look at how cute is the turkey print on the shade!
It's perfect for a fun touch Thanksgiving décor, even for those who maybe don't get too into holiday decorating.
*This page contains affiliate links