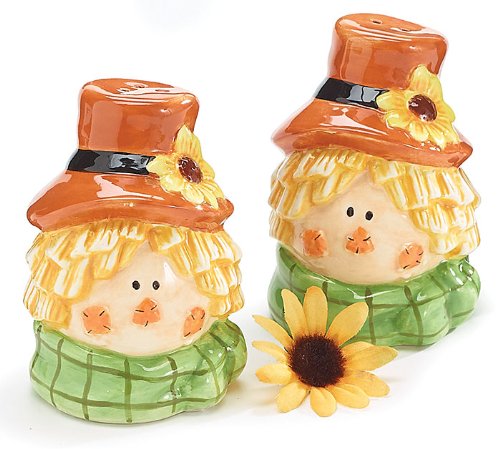 Still looking for a few more knick knacks to complete your Thanksgiving holiday look? Pick up these adorable Thanksgiving salt and pepper shakers! They'll be perfect on the big day, adding a little more fun and festiveness to the table. Even more, since they're scarecrows they're totally fine for the days leading up to Thanksgiving; perfect for a harvest theme!
The orange, yellow, and green used on these hand painted salt and pepper shakers are sure to match most décor you already have, especially if you get into decorating for the harvest and Thanksgiving.
Made of ceramic, they're sturdy and light.
*This page contains affiliate links