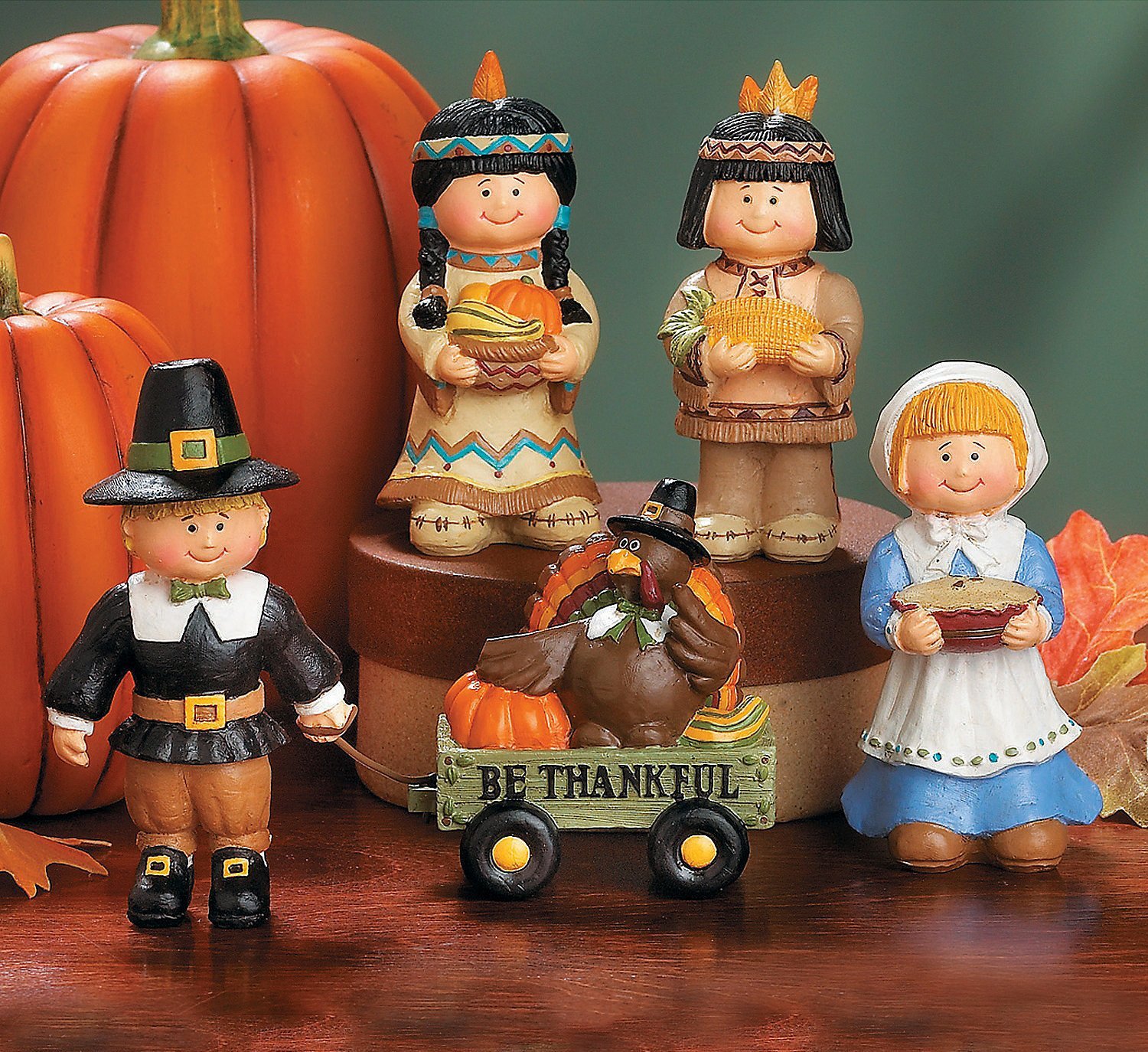 Want to spruce up your dinner table, maybe the credenza next to your front door, or maybe a fun arrangement in the kitchen? Look no further than this adorable native Americans and pilgrims Thanksgiving decoration set.
Complete with both Native Americans and Pilgrims, this set is a fun addition for any room. The little turkey with the "Be Thankful" sign is a cute finishing touch on the set.
Don't let your home be the only place you consider for this Thanksgiving decoration set. The workplace would also benefit from cute festive décor, especially if you work in a teaching setting.
*This page contains affiliate links