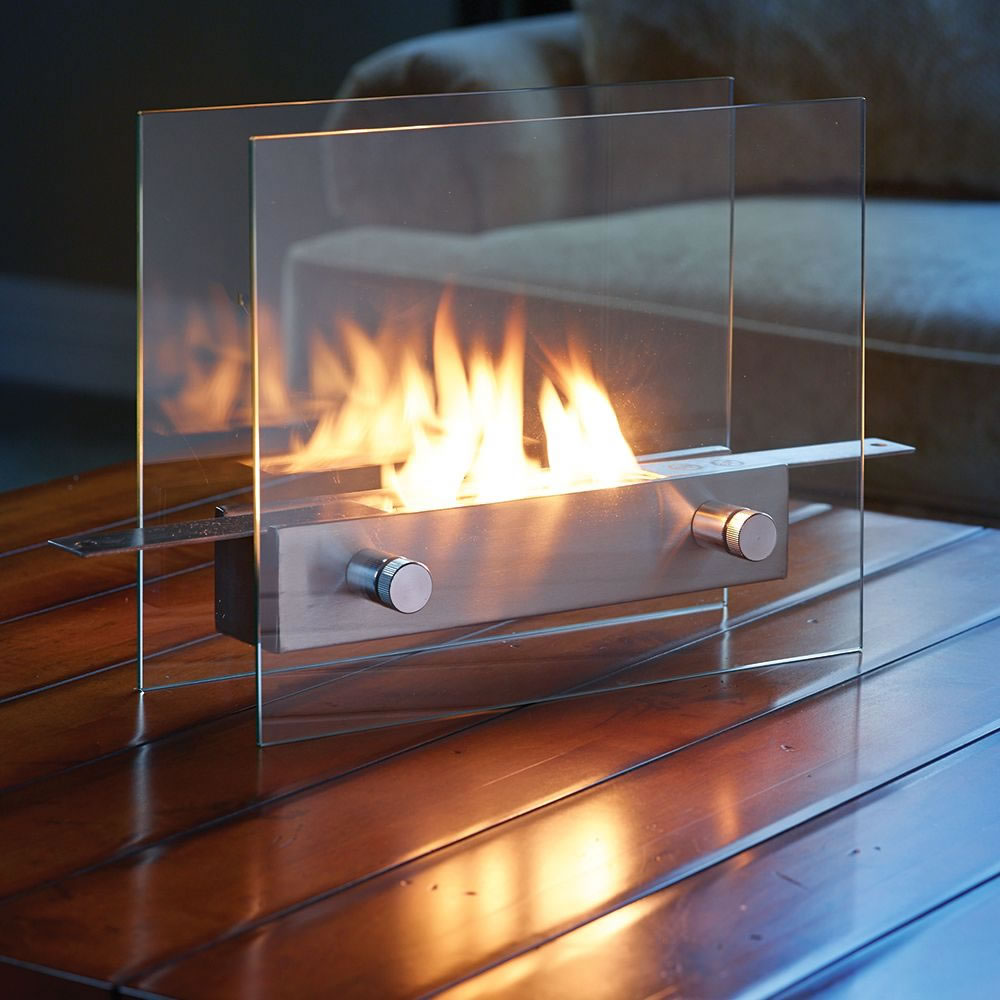 When you have the perfect outdoor deck, having great gatherings with friends and family are always a must! Spring and summer nights can be absolutely blissful but we're sure there are times where it's time to pull out a nice sweater to continue enjoying the night air. Don't you wish you could bring out your fireplace for those times?
There's no need for wishful thinking anymore, because you can make it a reality! This tabletop fireplace provides the perfect solution to exterior warmth.
Encased within a chic style featuring glass and metal elements, this tabletop fireplace trumps your regular space heater on any day! Adding this fireplace to your outdoor scene also helps the environment, as its recycled liquid ethanol fuel releases water vapor and carbon dioxide, resulting in clean burning times that will last a few hours.
Enjoy all the delightful sights and natural feel for a fireplace without all the smoke!
*This article contains affiliate links