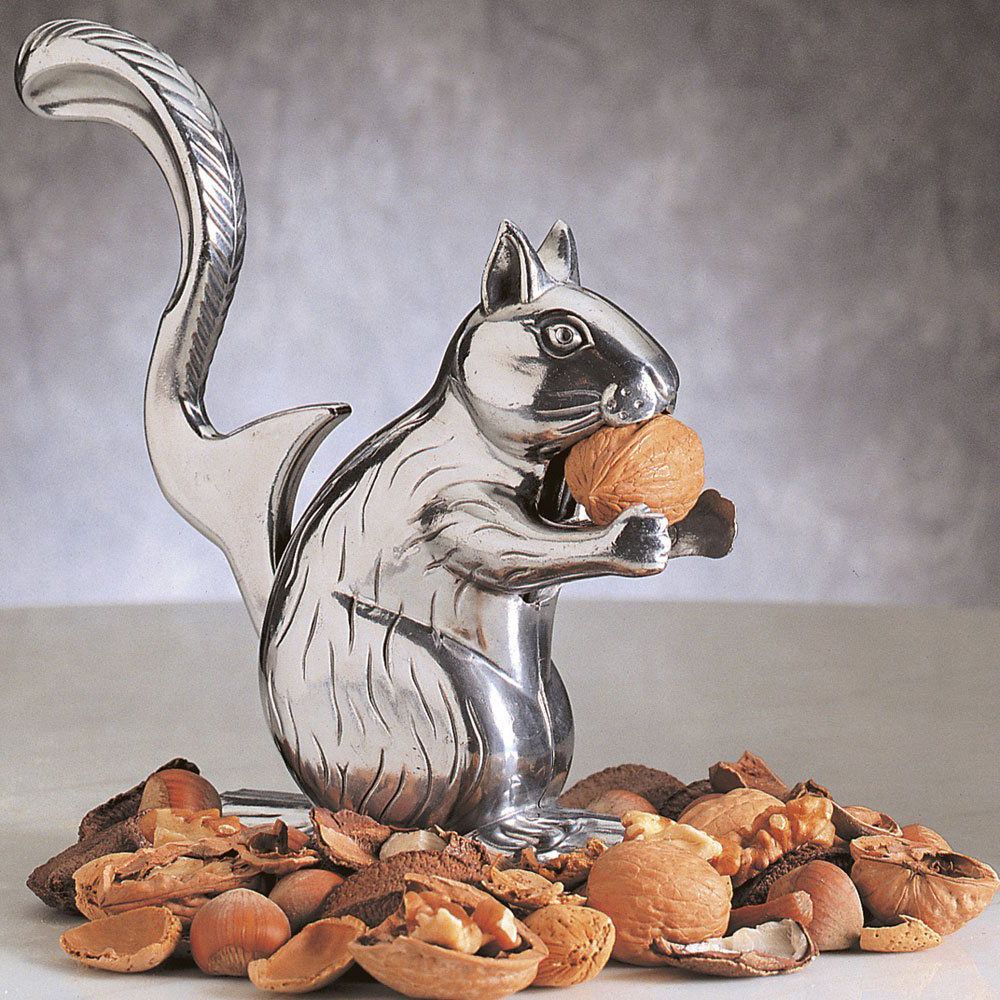 This is the most adorable nut cracker ever! It will fit perfectly anywhere in the kitchen as a decorative statuette of a funny and very cute squirrel.
The squirrel nut cracker features aluminum finish and is extremely easy to use; lift the tail, place the nut in the mouth of the squirrel and press the tail down.
It's a superb gift for friends and family members.
*This page contains affiliate links