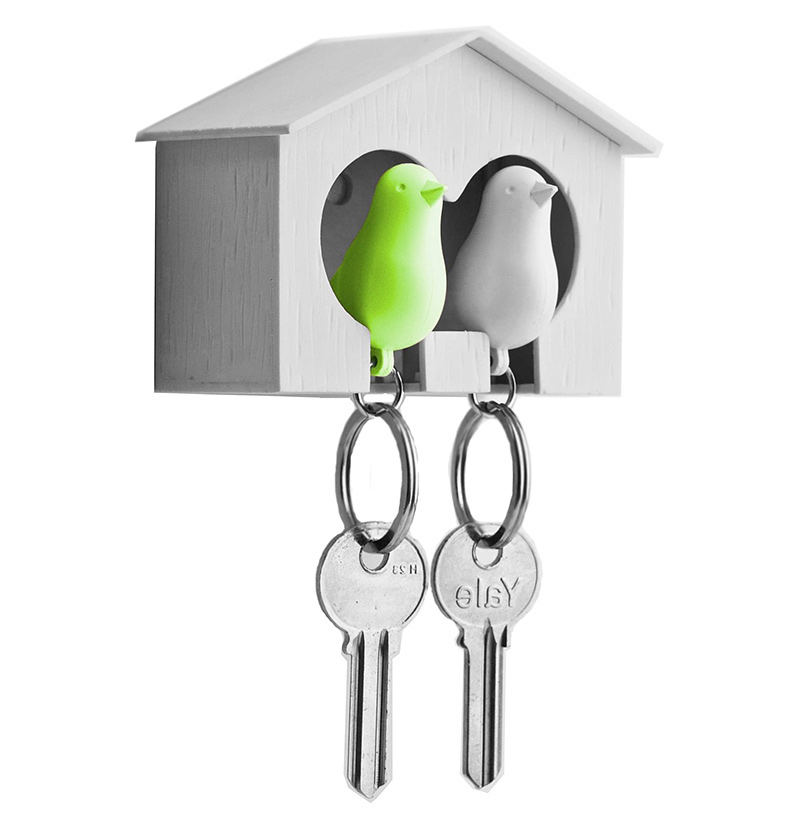 Aren't these the cutest key rings you've ever seen?!
The little lovebirds share a mountable house and have a whistle in their tails, so you can easily attract someone's attention.
The sparrow key rings come in a variety of color combinations and are a perfect choice for a couple living together.
The birds are made of solid color plastic, while the house is made of wood. All materials are 100% recyclable.
*This page contains affiliate links