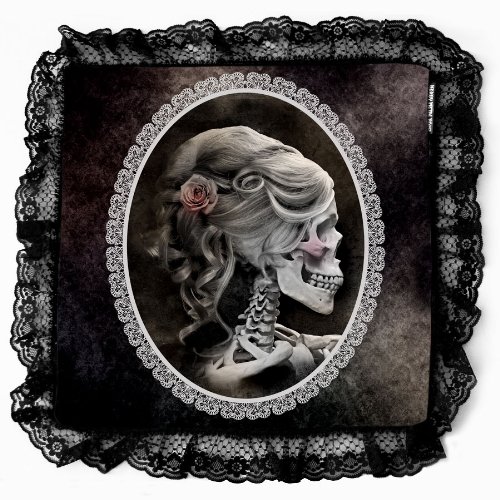 Ok, so maybe you aren't really into turning your home into an elaborate haunted house or even fully decorating your front yard for Halloween. But you still want to add a little festive fright to your home for company.
If this has been your dilemma, then we have a solution! For some subtle dark flair, try dressing your pillows with this skull cushion case by Glam and Gloria.
Handmade with luxurious lace boarder, this skull cushion case gives a bone-chilling twist on a Victorian style. Creating a few accent pillows with these cushion cases for your living room, along with a little more decoration here and there will provide just enough fright for your liking!
Temporary unavailable. Please check for similar products here.
*This page contains affiliate links