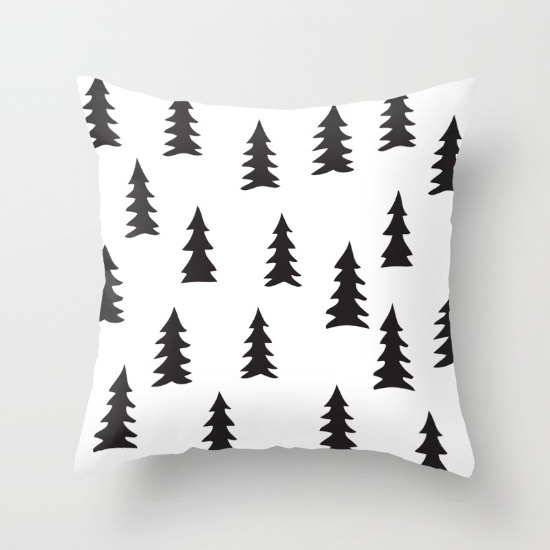 How can you add quirky style while still keeping the décor classy? A cool, black and white print is definitely the way to go.
This handmade Scandinavian pillow cover designed by HAStudio is crafted with the detail and care required to produce stylish accessories of this caliber.
It's quirky pine tree print is enough to cater to the eclectic tastes, but the classic black and white colors make this Nordic style pillow cover the ultimate add on to just about any room.
Toss on the couch, bed, kid's playroom, or even a guest bedroom to spruce up the look.
*This page contains affiliate links