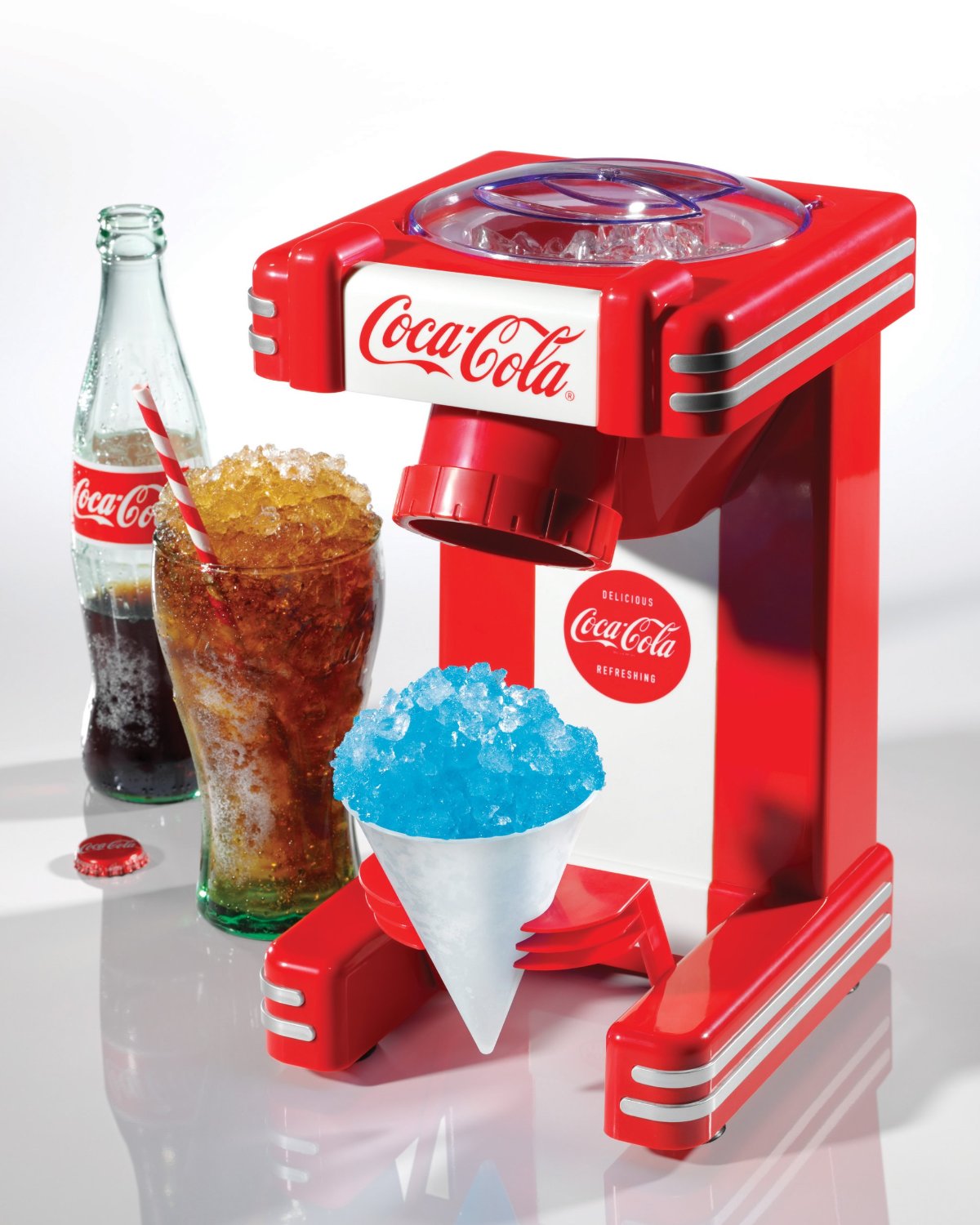 This retro design electric Coca Cola snow cone maker fits easily on a counter top or in a small area.
The snow cone machine produces crushed ice for those great snow cones perfectly. Regular ice cubes are put into the container on the top for processing. A clever cone holder will fit securely in place to catch crushed ice as it falls out. Pour flavored syrup on the ice and enjoy!
The snow cone machine can be used to crush ice and use for other beverages.
Children will love this item at a party or those hot day snacks.
Get some syrup, cones and straws for your next get together with the adults or children and you'll be all set.
*This page contains affiliate links