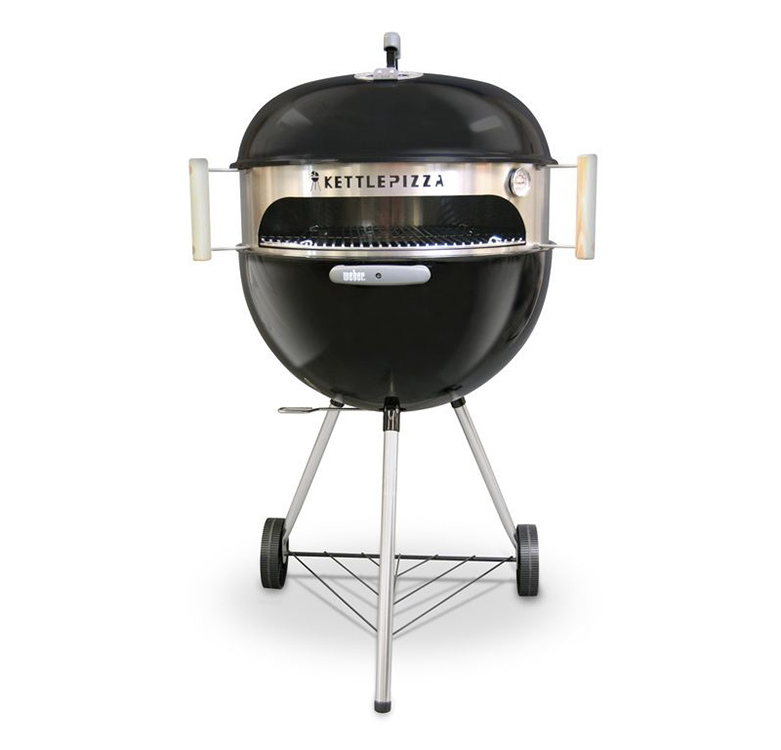 This kettle grill-to-oven kit for pizza by Kettle Pizza will bring the flavor of a wood burning oven to your backyard.
The item is made from stainless steel, it has two wooden handles and a thermometer on it.
Install it on top of an 18.5 to a 22.5 grill with the opening facing the chef. Put the kettle lid on the kettle grill and close the vent on top. When your heat comes up to the desired temperature it's ready to slide off a pizza to bake.
Use it with charcoal or wood.
*This page contains affiliate links