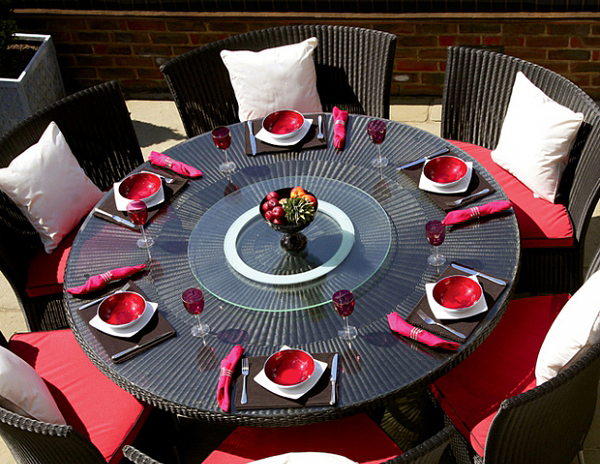 Fire up your outdoor evenings with this smart and handy offering from Dot & Bo. Drawn out in the warm and familiar tones and textures of wicker, this outdoor lounge set combines harmonious geometries and space saving design to create a definite favorite for your home.
Perfect for those sunny spots in the garden, patio, balcony or on the terrace, this set of six chairs and round table is built on a powder coated aluminum bar frame and is completely weatherproof.
The central table comes with a round glass covered table top and is just under 63 inches in diameter. The lush padding adds an extra note of luxury and style to the proceedings, inviting you and your visitors to stay a little while longer.
*This article contains affiliate links