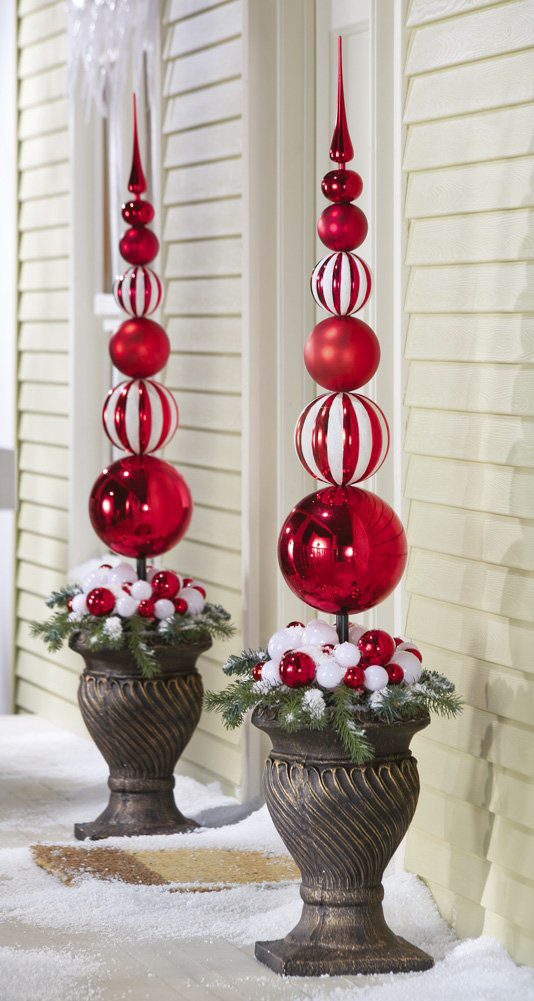 These decorative Christmas topiary stakes stand 45" tall and have 6 sparkling graduated balls, finished off with a grand red finial.
Made from plastic and wire, they are in the festive colors of red and white, and look extremely elegant.
Fitted with a ground stake so it can be easily used, the topiary stake is a wonderful addition to your Christmas decorations that could be used every year.
This original design would be perfect for a hallway or porch area, a timeless piece of art that will be admired!
*This article contains affiliate links