The Notebook portable grill is a small backyard grill that is easily collapsible and easy to carry. It is twelve inches high, fourteen inches wide, eighteen inches long, and an easily handled, eight pounds.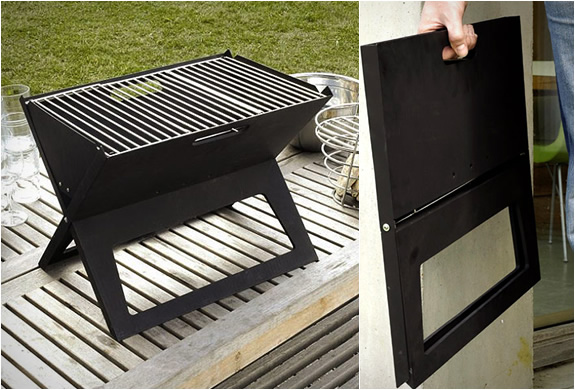 This is a charcoal grill, made of steel that is resistant to high heat. The rack is separated into three distinctive sections, for convenience. It folds out into one piece to fit snugly into the steel. The openings on the side allow for ventilation to and from the fire, while the openings on the top make it easy to carry. The legs of the grill have a good width and are equally spaced to provide sturdiness.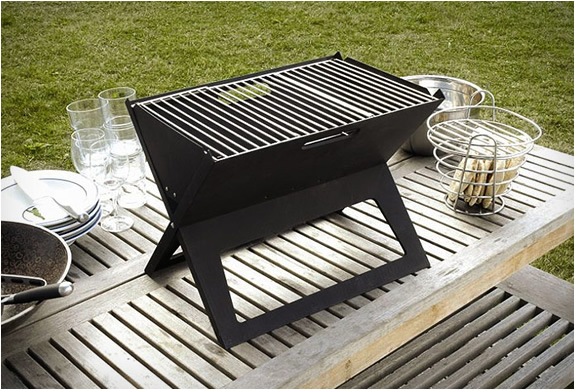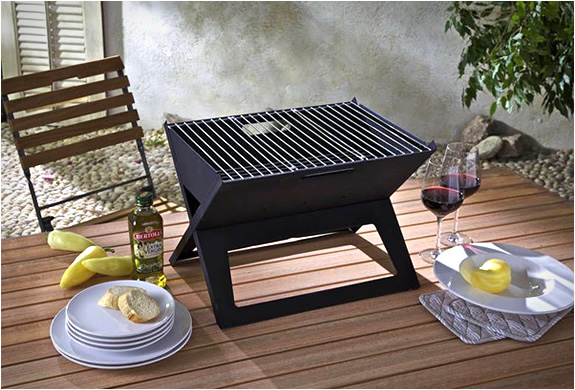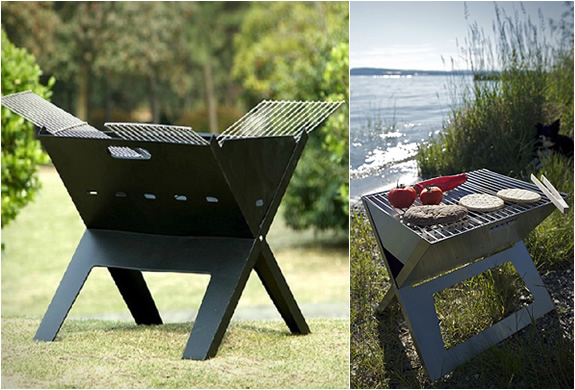 The Notebook grill folds flat in seconds, making it possible to carry it everywhere.
It resembles a small table when folded into its carrying position.
It is perfect for a backyard picnic. Throw a couple of meats and veggies onto the grill and grab a couple of glasses of wine, and dinner is good to go.
Clean up is relatively easy, throw the charcoal away, clean the rack, and store the grill for its next use, and it's done.
This Notebook grill would also be perfect for a picnic or a day at the beach. It can be set up absolutely anywhere, making it unnecessary to purchase cooked food for a day out. It is suitable for grass, wood, or any other flat surface.
*This page contains affiliate links