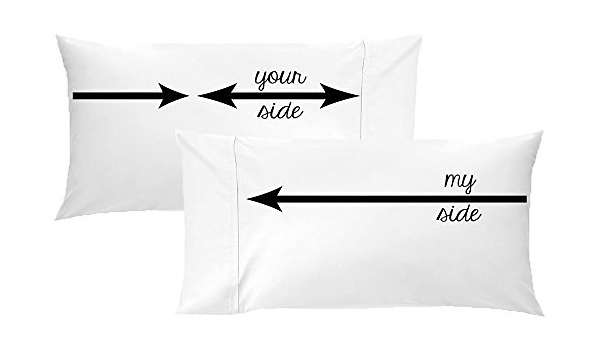 Aren't these the most adorable pillowcases?! Well, the person whom the shorter side belongs to may not agree 🙂
Anyway, the My side-Your side pillowcases are perfect for a couple living together and will match any type and color of sheets.
The pillowcases are made of luxurious poly sateen and are safe for machine wash.
They'll make a superb Valentine's Day present.
*This page contains affiliate links